Thought Leadership: Hebrew Education
KC Topics:
Hebrew, JDS Research, Thought Leadership, Prizmah Thought Leadership, Research, Teaching and Learning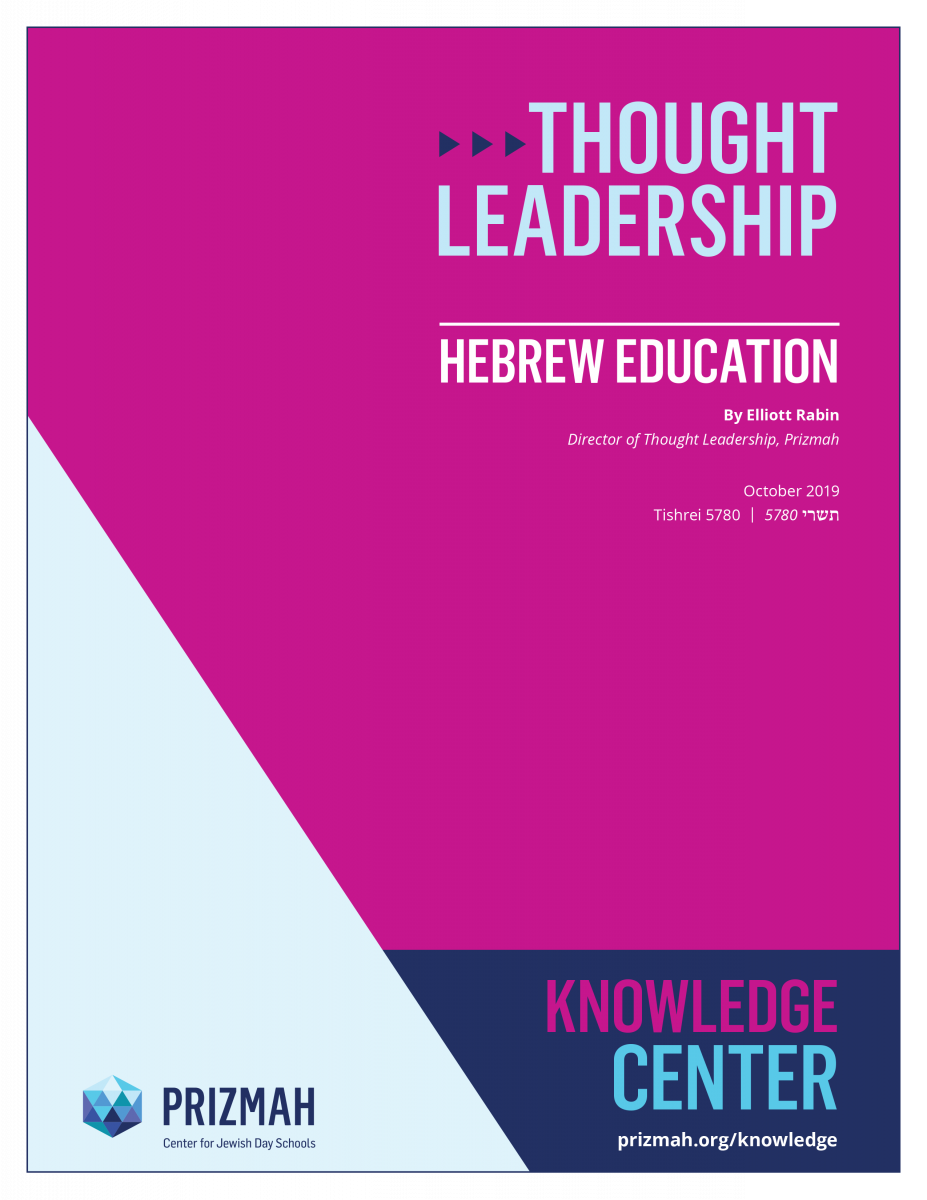 This first paper in Prizmah's Thought Leadership series explores Hebrew education. It looks at the reasons why Hebrew education is so central to day schools--and often so challenging. The paper considers six critical levers: staff, time, pedagogy, curriculum, assessment, and mission. Each lever starts with a guiding question and includes resources for further reading.
To comment, check out this blog post in the Times of Israel by Elliott Rabin.
Resource Downloads:
Hebrew Education Thought Leadership 2019.pdf
(230.09 KB)