Elana Alfred
Associate Director of Atidenu
elanaa@prizmah.org | (646)975-2815
Elana is Prizmah's associate director for Atidenu. Previously she worked at PEJE with a primary focus on supporting day school recruitment and retention efforts. Elana started her career as a program coordinator for the NY Region Workmen's Circle. Next, she moved to Chicago to participate in AmeriCorps working at an inner-city public elementary school. She then went on to St. Malachy Elementary School, where she assisted eighth graders and parents applying for scholarships and high school. Elana has her BA in Sociology from Muhlenberg College and an MPA from Northeastern University.
Favorite Book: The Little Engine that Could (Watty Piper)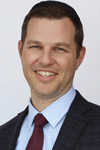 Rabbi Maccabee Avishur
Senior Director, Prizmah Services
maccabeea@prizmah.org | (646)975-2810
Maccabee, consults with schools on leadership development, governance, placement, faculty compensation, curriculum, and 21st century learning. Maccabee has worked extensively with Jewish day school boards advising them on strategic planning, board composition, governance best practices, head of school support and evaluation, and the board-head relationship. Previously, Maccabee served as both a senior school leader and classroom teacher in California, Texas, and Michigan. Maccabee is a graduate of Brandeis University and the University of Cambridge as well as a Musmach of Dayan Ephraim Greenblatt, zt"l. He did postgraduate work in Near Eastern languages and cultures at UCLA, and is currently pursuing a doctorate in educational leadership at Yeshiva University. Follow him on Twitter @RabbiMacc.
Paul Bernstein
Chief Executive Officer
paulb@prizmah.org
Paul is Prizmah's Chief Executive Officer—a position to which he brings his lifelong connection with Jewish day school education, and wide-ranging management experience in the fields of education, philanthropy, social impact, government and new media. Prior to joining Prizmah, Paul served as CEO of The Pershing Square Foundation and as the Global Managing Director of Absolute Return for Kids (ARK), a nonprofit focused on global health, education, and child protection. Paul co-founded ARK South Africa in 2003 and he returned to London in 2004 to lead ARK globally through its growth across multiple geographies. The preceding years of Paul's career focused on government, telecoms, and new media.
Favorite Book: Long Walk to Freedom (Nelson Mandela)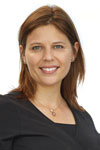 Ilisa Cappell
Senior Director, Leadership Academy
ilisac@prizmah.org | (646)975-2835
Ilisa is excited to continue working closely with school leaders as a mentor in YOU Lead and is thrilled to be thinking about ways to inspire, challenge, and strengthen our leaders at Prizmah's inaugural conference in 2017. She has more than 15 years of experience in the field of Jewish day school education. Ilisa was the associate executive director at the Schechter Network, focusing on professional leadership development and coaching, Jewish studies and program development, and fieldwide convenings. She is passionate about cultivating joyful learning. Prior to her work with Schechter, Ilisa served as the head of school at the El Paso Jewish Academy, and she is a strong advocate for Jewish day schools in small communities.
Favorite Book: The Essential Conversation: What Parents and Teachers Can Learn From Each Other (Sara Lawrence-Lightfoot)
Jane Taubenfed Cohen
Dean, Prizmah Leadership Academy
janec@prizmah.org | (646)975-2827
Jane's work includes coaching of senior Jewish day school leaders to leverage their unique talents and skills. Whether working with Heads of School, Board Chairs, principals, or teachers, Jane believes that each successful leader has his or her own authentic style that is often tied to the culture and beauty of the school. Leadership to Jane involves commitment to reflective practice, focus on values, care and nurturing of a strong team, and clear sense of vision. Previously, she was the executive director at YU School Partnership, and before that, she served as head of school at the South Area Solomon Schechter outside Boston for 22 years. Jane is also the senior mentor for the Day School Leadership Training Institute.
Favorite Book: Daring Greatly (Brené Brown)
Melanie Eisen
Associate Director of Professional Development
melaniee@prizmah.org | (646)975-2836
Melanie partners with school teachers and leaders to plan and implement professional development programming that is dynamic, motivating, and relevant, and honors the experience of our teachers. Melanie began her teaching career more than 20 years ago as a classroom teacher in a Jewish day school in Northern Virginia. While teaching, Melanie was always on the lookout for meaningful PD and quickly began to provide it to others, both in her school and beyond. A native Montrealer, Melanie received a BA and MA from McGill and an MEd from George Washington University. She lives in Fairfax, Virginia, with her husband and two sons.
Favorite Book: The Help (Kathryn Stockett)
Odelia Epstein
Associate Director of Business Development
odeliae@prizmah.org | (646)975-2828
With close to a decade of experience in the nonprofit world, Odelia has worked in various organizations including social service agencies, the JCC Association and the YU School Partnership. Thanks to her involvement in benchmarking projects for both JCCs and Jewish day schools, Odelia has a strong sense of operations and finance at Jewish institutions. As the assistant director of business development and advancement at YUSP, she stewarded the business development and fundraising efforts. Odelia has an MPA from Baruch College.
Favorite Book: Fear No Evil (Natan Sharansky)
Robin Feldman
Membership & Events Director
robinf@prizmah.org | (646)975-2803
Robin has a passion for working with Jewish youth in the formal and informal worlds of Jewish education, and has been doing so for more than 20 years. In the formal education sector, Robin worked as the director of membership and events at RAVSAK for 13 years. Previously, she worked as a team teacher for the El Paso Hebrew Day School and as the coordinator of student life for the Solomon Schechter High School of Long Island. In the world of informal education, Robin has worked on the local and regional levels as director of youth for United Synagogue and Young Judaea, and currently serves as youth director for one of the largest chapters in the Long Island Region of USY.
Favorite Book: To Kill A Mockingbird (Harper Lee)
Idana Goldberg
VP Field Advancement & Advocacy
idanag@prizmah.org | (646)975-2805
Idana is Prizmah's vice president in Field Advancement and Advocacy. Previously, Idana was co-executive director at RAVSAK. Before joining the field of Jewish education, Idana was the director of strategic grantmaking for a private foundation and the director of the matching grants program, both at the Jewish Funders Network. She received her BA from Barnard College and her PhD in History from the University of Pennsylvania with concentrations in modern Jewish history, American religion, and gender and feminist theory. She is the author of Crafting a Class: College Admissions and Financial Aid, 1955-1994. Idana serves on the board of directors for JOFA: the Jewish Orthodox Feminist Alliance. She is an alumna of Jewish day schools and a parent of three children in Jewish day school.
Favorite Book: Moon Tiger (Penelope Lively)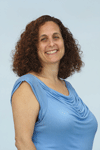 Alisha Goodman
Operations Director
alishag@prizmah.org | (646)975-2809
Alisha served as the development and finance director of the Schechter Day School Network. Her prior experience includes executive director of The Jewish Lens, a national Jewish experiential education program, and director of operations for Jewish Community Services, a division of JBFCS. Alisha is also an advisor for second-year social work students at Columbia University School of Social Work. She is a board member of JPRO Network and the founder of Advancing Jewish Professionals of NYC, a group for emerging Jewish communal professionals. She earned a master's in social work with a focus in social administration from Columbia University and a master's in Jewish studies from The Jewish Theological Seminary.
Favorite Book: Dragonriders of Pern (Anne McCaffrey)
Shira Heller
Director, Teaching Learning
shirah@prizmah.org | (646)975-2811
Shira designs learning opportunities for Jewish day school teachers and leaders, connecting them to valuable resources and to each other. A dynamic presenter with an ability to build relationships with and among a variety of audiences, Shira is a sought-after teacher, consultant, and coach. Before joining Prizmah, Shira worked in diverse educational settings. She was the assistant director for professional development at YU School Partnership, served as a classroom teacher, a campus Jewish educator at Boston University, and an adult educator at the Manhattan Jewish Experience. Shira has done postgraduate work in teaching English at Florida Atlantic University and received her MSW from Yeshiva University's Wurzweiler School of Social Work.
Favorite Book: Daring Greatly (Brené Brown)
Andrea Hernandez
Associate Director, Teaching and Learning
andreah@prizmah.org | (646)975-2830
Andrea is a strong advocate for the thoughtful use of technology to make education more relevant for today's students. She is a passionate believer in student choice and voice. As part of her work at the Martin J. Gottlieb Day School, she co-created edJEWcon, a conference on 21st century learning for Jewish day school educators. In her current role she serves as Associate Director, Teaching and Learning, where she coaches teachers and administrators to transform teaching and learning through the thoughtful use of technology.
Favorite Book: The Storied Life of A.J. Fikry (Gabrielle Zevin)
Shira Loewenstein
Director of Leadership Development
shiral@prizmah.org | (646)975-2822
Shira works with schools to develop systems of support for new teachers, support school leaders, and improve classroom instruction. She is the director of the YOU Lead and HOSPEP programs, and spearheads our school accreditation department. Shira is particularly interested in pedagogical practices of all teachers, thinking about how kids think, and helping teachers grow as leaders. She spent 10 years as a classroom teacher, in first to eighth grade, specializing in math, science, Mishnah, and Tanakh. Prior to joining Prizmah, Shira worked at YUSP as the associate director of teaching and learning, and also was part of the Delet program, where she worked to educate and mentor pre-service teachers at Brandeis University and Hebrew Union College. She has a master's degree from Brandeis and is finishing her dissertation from Yeshiva University's doctoral program for Jewish education and administration.
Favorite Book: Junkyard Wonders (Patricia Polacco)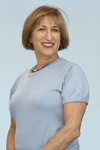 Helen London
Program Director Generations/GFA
helenl@prizmah.org | (646)975-2826
Helen is the director of Generations and GFA. Helen's career has focused mainly in the nonprofit sector in development and executive administration. For 13 years, she was the executive director of an educational organization providing scholarship and loan aid to college and graduate students. She tripled the public support of the organization through a major gifts initiative and developed a planned giving program that provides major support for the organization. Helen was PEJE's senior manager for the Generations Day School Endowment Project, which she continues at Prizmah.
Favorite Book: The Rent Collector (Camron Wright)
Elissa Maier
Chief Operating Officer
elissam@prizmah.org | (646)975-2818
Elissa is Prizmah's Chief Operating Officer. Previously, Elissa spent many years in the Federation system, most recently serving as the JFNA Vice President of Financial Resource Development and the Mandel Center for Leadership Excellence. Her path to becoming a Jewish communal professional began as a college student, when she served as a UJA Campus Campaign Chair with the University Programs Department. Her passion for this work led to her lifelong commitment to work in the Jewish communal field. Elissa has done extensive work in fostering a commitment to the importance of investing in human capital as the foundation for a successful organization. Her expertise in the areas of effective communication skills, leadership development, and management skills have enabled her to serve as a resource to develop and facilitate programs to advance the skills of volunteer and professional leaders. Elissa is the past president of the Solomon Schechter Day School of Bergen County, where her daughters attended elementary and middle school. They both graduated from Golda Och Academy, where they attended high school. Elissa has a master's degree in social work from Yeshiva University and a bachelor's degree from the University of Miami.
Favorite Book: The Last Lecture (Randy Pausch)
Dan Perla
Senior Director, Finacial Vitality
danp@prizmah.org | (646)975-2812
As Director of Financial Vitality at Prizmah, Dan oversees a variety of training programs that help day schools optimize their revenues and achieve greater financial stability. Prior to joining Prizmah, Dan served as the Vice President for Program and Strategy at The Foundation for Jewish Camp and as a program officer in day school finance at the AVI CHAI Foundation. Dan spent nearly 18 years in the financial world. He worked as a security analyst and portfolio manager at leading investment firms, including Iridian Asset Management, Centurion Investment Group, and Soros Fund Management.
Dan was privileged to serve as a Wexner Heritage Fellow and currently serves as board chair of Yeshivat Chovevei Torah. He also serves on the boards of Mechon Hadar and SAR Academy, and the advisory board of the Jewish New Teacher Project. Dan is a graduate of NYU's Stern School of Business and has master's of business administration in management from The Wharton School of the University of Pennsylvania.
Elliott Rabin, PhD
Project & Content Development Director
elliottr@prizmah.org | (646)975-2807
Elliott works to promote thought leadership in the field of Jewish day schools, in particular as editor of Prizmah's magazine, HaYidion. At RAVSAK's director of project and content development, he initiated programs such as Project ROPE: Roots of Philanthropy Education, Moot Beit Din, JCAT, the Hebrew Poetry Contest, and Judaic Art Contest. Previously, he was the director of education at Makor, a program of the 92nd Street Y. He has taught classes in Jewish studies, Hebrew language and literature, and world literature in universities, JCCs, and synagogues. Elliott holds a PhD in comparative literature, with a specialty in Hebrew, from Indiana University. He is the author of Understanding the Hebrew Bible: A Reader's Guide and is completing a second book on biblical heroes.
Favorite Book: The Bridal Canopy (Shai Agnon)
Shelly Sadon
Project Coordinator
shellys@prizmah.org | (646)975-2813

Shelly is the project coordinator for YOULead at Prizmah. Additionally, she manages the website JEDjobs.com. Before Prizmah, Shelly worked at a bartender's school, doing administration and recruiting. She lives in Queens, New York, and loves to travel, especially to Israel to visit family.
Favorite Book: The Importance of Being Earnest (Oscar Wilde)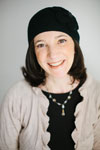 Debra Shaffer Seeman
Network Weaver
debras@prizmah.org | (646)975-2831
Debra brings a depth of experience in nurturing learning communities, building institutions, and network weaving throughout the Jewish community. Before moving to Atlanta in 2003, Debra lived in Jerusalem, where she was a founding administrator of Tal Torah, a center for intergenerational Torah learning. As an avid teacher of classical Jewish texts and an educational entrepreneur, she has served in a variety of educational settings in Israel and North America including Dror Elementary School, Pardes Institute of Jewish Studies, Florence Melton Adult Mini School, Rambam Atlanta Day School, Yeshiva Atlanta High School, and RAVSAK. She is a proud graduate of both Mandel Jerusalem Fellows and Harvard University. A mother of four, Debra is married to Rabbi Dr. Don Seeman.
Favorite Book: To Kill a Mockingbird (Harper Lee)
Lauren Stanley
Convening and Reshet Coordinator
laurens@prizmah.org | (646)975-2838
Lauren is the convening and Reshet coordinator for Prizmah, to including the Prizmah Jewish Day School Conference. She works on behind the scenes details regarding the planning and execution of all Prizmah events. Lauren served seven years in the United States Air Force, where she was assigned to duty in several locations in the U.S. and Great Britain. Lauren studied at Texas Tech University, where she earned a bachelor's of business administration in marketing, and a bachelor's and master's in communication disorders specializing in audiology. Lauren is originally from Michigan, grew up in Texas, and now lives with her husband, Marc, and son, Liam, in Massachusetts.
Favorite Book: The Other Boleyn Girl (Philippa Gregory)
Yael Steiner
Program Manager- Student Programs
yaels@prizmah.org | (646)975-2808
Yael is a program manager on the Educational Excellence team and supports the Day School Engagement and Enrollment initiative (DSEE) in partnership with PJ Library. Previously, she ran student programs for community day schools at RAVSAK, taught Jewish studies at SAR Academy, and served as the Jewish studies coordinator at Beit Rabban Day School. Yael earned a bachelor's degree from the University of Michigan, a certificate in experiential Jewish education from Yeshiva University, and a dual master's degree in Education and Jewish Studies from NYU, where she studied as a Jim Joseph and Wexner-Davidson graduate fellow. She lives in New York City with her husband and son.
Favorite Book: East of Eden (John Steinbeck)
Traci Stratford
Program Manager -GFA & Generations and Reform Day School Advocate
tracis@prizmah.org | (646)975-2821
Traci is the program manager for Prizmah's GFA and Generations financial vitality programs. She is also the Reform Day School Advocate and manager of L'Dor V'Dor, the national endowment and legacy donor recognition society. Before joining Prizmah, she worked in Jewish camping, youth engagement, and congregational education in the Deep South and in Boston. Traci is passionate about building strong relationships and communities. Her work has focused on experiential education, leadership, and curriculum development. Traci has a master's in organizational leadership from Saint Mary's University of Minnesota, degrees in Jewish studies and nonprofit management from Indiana University and a certificate in fund development for nonprofit organizations from the IU School of Philanthropy.
Favorite Book: The Great Gatsby (F. Scott Fitzgerald)
DeVena Toon
Office Manager
devenat@prizmah.org | (646)975-2800
Donna Von Samek
Creative Director
donnav@prizmah.org | (646)975-2823
From a young age, Donna was fascinated by the power of storytelling, and that is what has driven her passion for marketing. Over the past decade, Donna's marketing career has spanned the entertainment, retail, and nonprofit industries. She considers herself a "collector" of inspiration from sources far and wide and seeks to apply the things that inspire her towards creating fresh and trailblazing ways of telling the story of Jewish education.
Favorite Book: The God of Small Things (Arundhati Roy)
Amy Wasser
Director of School Advocacy RAVSAK School Advocate
amyw@prizmah.org | (646)975-2839
Amy is the Director of School Advocacy and the school advocate for RAVSAK schools. She is a native of Philadelphia and a graduate of Akiba Hebrew Academy, the impetus for her dedication to Jewish day schools. Amy earned her bachelor's and master's degrees at JTS and Columbia, respectively. Her career began at United Synagogue, where she was director of USY on Wheels and National Assistant Director of USY. Amy served at Hillel Academy for 20 years, 13 years as head of school. She was active in the accreditation process of the Florida Council of Independent Schools. Amy devoted more than 20 summers serving on the staff of Ramah camps, and her three adult children are all day school and Ramah alumni. Amy resides in Tampa, Florida.
Favorite Book: The Invisible Bridge (Julie Orringer)
Matt Williams
Director of Data, Research, and Knowledge Management
mattw@prizmah.org | (646)975-2820
Matt is thrilled to be Prizmah's Director of Research, Data, and Knowledge Management. Originally from Oklahoma, but having lived throughout much of the United States, Matt is currently finishing his doctorate in Education and History at Stanford University with a focus in modern Jewish studies. Previously, he was the Managing Director of the Berman Jewish Policy Archive, the Director of Research and Development for the I.D.E.A. Schools Network, a Jewish Day School teacher, and a museum curator. For the past few years, he's offered research consulting services to a wide array of Jewish educational organizations, foundations, federations, as well as the government of the State of Israel. Matt's a former Wexner Fellow, Jim Joseph Fellow, summer fellow at the Katz Institute for Advanced Judaic Study, and was the Mellon Initiative Scholar of Art History at Yale University. He holds a BA from Yeshiva University in Art History, English, and Jewish Studies. He's a proud member of the Choctaw Nation of Oklahoma. He and his wife, Amy, live in Brooklyn.
Favorite Book: Invisible Man (Ralph Ellison)
Yoni Yares
MarComm Coordinator
yoniy@prizmah.org | (646)975-2833
Yoni came to Prizmah as the MarComm Coordinator. Yoni is a recent Cleveland transplant, having spent most of his life in New Jersey. Professionally, prior to coming to Prizmah, Yoni spent time at the Internet/Customer Care Manager for a Cadillac Dealership. In addition, before becoming a Clevelander, Yoni worked in development at Politz Day School in Cherry Hill, New Jersey, and Kellman Brown Academy in Voorhees, New Jersey. Yoni has a bachelor's degree from Rutgers, New Brunswick. Yoni is a proud day school parent. He lives in Beachwood, Ohio, just outside of Cleveland with his wife, Ilana, and three children.
Favorite Books: Have a Little Faith (Mitch Albom), The Last Lecture (Randy Pausch)
Adele Yermack
Program Director Atidenu
adeley@prizmah.org | (646)975-2832
Adele is passionate about her work with independent and Jewish day schools admission professionals as they strive to build their school communities with mission-appropriate students. She has been involved in independent school education for more than 30 years. She taught in lower and middle schools and then moved into administration. She served as director of admission and financial aid at Miami Country Day School, and later in the same role at Rabun Gap-Nacoochee School in Northeast Georgia. Following her work in schools, Adele worked as a project manager and school liaison coordinator at Educational Records Bureau (ERB). Adele is a founding board member of AISAP. She has served as an admission consultant and coach, and presented at various local, regional, and national conferences and workshops.
Favorite Book: A Land Remembered (Patrick D. Smith)
Michelle Zeltser
Executive Assistant to CEO
michellez@prizmah.org| (646)975-2820
Michelle is the Executive Assistant to the CEO, bringing years of diverse administrative support experience to the role. With a bachelor's degree in politics and Jewish studies from New York University, and a master's degree in psychology from Antioch University, Santa Barbara, education undeniably emerged as a common thread for improved and improving outcomes. She decided to experience the impact she could make firsthand by teaching English in Seoul, South Korea, which eventually became her home away from home. Other homes away from home include Israel, Prague, and Santa Barbara. As a lifelong student herself, she is currently in the process of learning Spanish and planning travel to countries where she can practice speaking the language.
Favorite Book: The Amazing Adventures of Kavalier and Clay (Michael Chabon)