Fall 2020 Planning Second Pulse Survey Results
KC Topics:
Coronavirus, Coronavirus, Research, JDS Research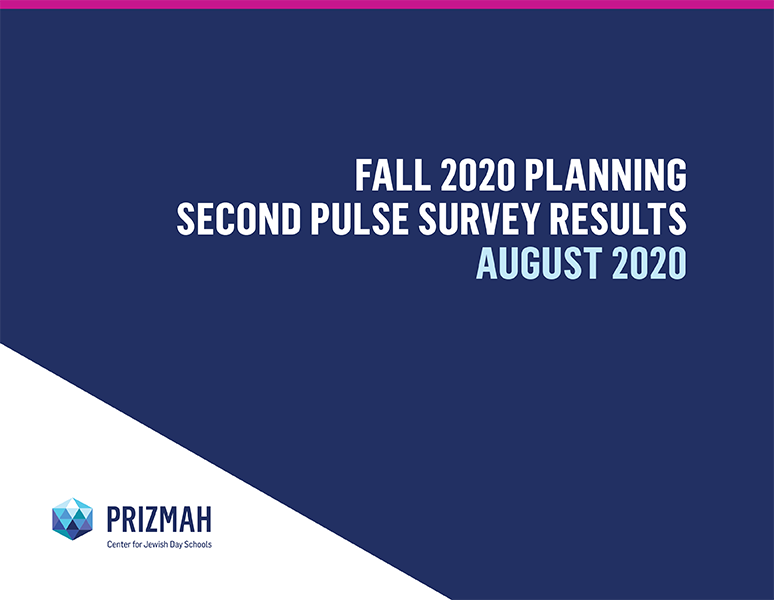 ---
In August 2020, the Prizmah Knowledge Center fielded a pulse survey to assess plans for the 20-21 school year. The results tell a story of what schools are planning, the scope of changes to the field, and how schools have been impacted by the coronavirus pandemic. 
For this pulse survey, our data collection focused on educational models, communications, and the implications of school response to the COVID-19 crisis on enrollment, tuition assistance, unanticipated expenses and development. Even as many schools have begun to open for the 2020-2021 school year, there are still significant unknowns for many schools in North America. Our report illustrates both the decisions that have been made to prepare schools for the multiple opening scenarios as well as the remaining unknowns.
Access the Second Pulse Survey Report here