On My Nightstand: Books That Prizmah Staff Are Reading
On My Nightstand: Books That Prizmah Staff Are Reading
Lauren Stanley
The Venice Sketchbook
By Rhys Bowen
This is a beautiful story of two women of different generations, Great-aunt Lettie and Caroline.
Great-aunt Lettie was a private person, a spinster who led a seemingly unremarkable life. At the time of her death, she gives Caroline a sketchbook, three keys and whispers one final word, Venice.
Struggling to find the meaning, Caroline goes to Venice to unravel the mystery. On this quest, Caroline discovers a secret life of courage, sacrifice, love and loss.
Gavi Elkind
Reaching Down the Rabbit Hole: Tales of Life and Death on the Neurology Ward
By Dr. Allan H. Ropper and Brian David Burrell
What happens when the things about ourselves on which we rely and depend—our memories, preferences, personality, abilities and connection to our body—suddenly change dramatically? How do we know what might be wrong with us when we can no longer trust our own thoughts, actions and words?
The authors ask these questions as they explore the relationship between the brain, the body and the experience of being human. Following in the narrative tradition of Oliver Sacks, Ropper and Burrell recount stories of patients that appear on Dr. Ropper's neurology ward at Harvard Medical School that are, at turns, entertaining, painful, illuminating, confounding and (dis)heartening.
Two resounding truths emerge from the tales: that which makes us human is profoundly complex and delicate, and the brain is immensely powerful—and terrifyingly susceptible to a litany of problems.
Becca Nadolne
The Gown
By Jennifer Robson
Set in 1947 after the recent victory of the allies, this novel depicts postwar Britain as a place of hardship, shortages and desperation. But when the upcoming nuptials of Princess Elizabeth are announced, the nation finds a distraction around which it can rally. Ann Hughes and Miriam Dassin, struggling embroiderers in the famous fashion house of Norman Hartnell, are thrust into a frenzy of pressure and excitement when they are given a once-in-a-lifetime opportunity to take part in the creation of the royal wedding gown.
Almost 70 years later, Heather MacKenzie is trying to make sense of a set of embroidered flowers left to her by her beloved Nan. Nan never spoke of her life in Britain, and Heather had no idea how her Nan had come to possess such exquisite embroideries that looked so much like the ones worn at the royal wedding. And how did her Nan know the famous artist and holocaust survivor Miriam Dassin?
This book is a captivating read, and Robson keeps you immersed in fashion houses and workrooms, embroidery and royal protocols, war and the cost of victory, and the power of friendship during a time of hope.
Erin Tasman
Somebody's Daughter: A Memoir
By Ashley C. Ford
This book gives a personal voice to the experience of a black girl growing up in middle America. As the book moves through her life, we come to know Ashley as a very bright, articulate child, seemingly older and wiser in spirit and soul when compared to her peers. We come to care for this child as we know her. We grieve for her as she navigates poverty, abuse in her family, the hazy memory of her incarcerated father, and the conditioning of acceptance, guilt and shame she experiences as a victim of rape. Ford guides the reader to understand how these tenets of her experience as a child inform the reality of her adolescence and adulthood.
This memoir reminds us that grief digs a deep hole in our souls, one that, paradoxically, can become a vessel for growth. Ford shows us the complexity of her experience, and the reader knows her, aches for her, cheers for her and loves her.
Return to the issue home page:
Image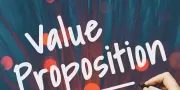 Spring 2022