Adjusting Value Proposition to Meet the Needs of a School Community
Adjusting Value Proposition to Meet the Needs of a School Community
In a traditional Jewish day school model, an excellent Jewish education is the assumed value proposition; however, if families don't value the Jewish experience, focus must be placed on other selling points to enhance the value proposition. Jewish day schools need to carefully analyze the special school qualities that parents are looking for in a school such as a unique educational program, a diverse community and affordability.
Path to Change
When I first became admissions director for the Hebrew Academy of Tidewater in 2011, a preschool through grade 5 pluralistic Jewish day school in Virginia Beach, Virginia, I was excited to take on the recruitment of new students to the school of which I was not only a parent but an alum as well. Given the declining trends of non-Orthodox day schools, I knew my task as admissions director was not going to be easy, but I believed that if families could just see the value of a Jewish day school education, they would stay. Many Jewish families enrolled their children for the preschool experience but went elsewhere for kindergarten. I decided to focus my recruitment efforts on the families who I knew wanted a strong Jewish education for their children. Some families stayed beyond kindergarten, but there were many who preferred more academics, less Jewish studies, more diversity or the affordability of the local public schools.
Even more frustrating, some families loved the school but had to withdraw their children due to social or learning challenges. As a result, with the shrinking enrollment and small class sizes, many families who ultimately would have stayed at the school decided that their children needed more opportunities to socialize in a different school with more students. Some decided to move to a bigger city with a larger day school.
As the funnel became smaller and smaller, we were faced with difficult enrollment challenges. In 2018, with K-5 enrollment sliding from 71 to 62 students, the enrollment trajectory looked bleak. I reluctantly agreed to participate in Prizmah's Atidenu program, a program designed to help Jewish day schools with enrollment. I was skeptical that any program could change the trajectory of the school's enrollment future when it seemed clear that the Jewish families of Tidewater did not value Jewish education. I was sure the school needed a miracle.
Finding Our Value Proposition
The Atidenu program started with a close look at our value proposition. With the trends that we were seeing, the only families that retained their children from preschool to the K-5 Primary Years Program were families who valued Jewish education above all else. We needed to determine what else our families in the preschool valued in a school. In order to develop a working value proposition, we needed to perform comprehensive market research.
To determine a value proposition, a school needs to understand what their community values. Located on a shared campus with the JCC, the Hebrew Academy of Tidewater was founded in 1955 as an Orthodox day school, transitioning to a pluralistic school to meet the needs of the diverse Tidewater Jewish community. In 2005, the majority of the Orthodox families withdrew their children from the school to begin a school with a more rigorous focus on Orthodox Jewish studies. The Hebrew Academy continued to operate with traditional Jewish practices that did not align with the practices of many students enrolled at the school.
In 2016, the value proposition in the preschool was addressed to increase enrollment in the early years. The Strelitz Early Childhood Education Center Preschool was a shared entity between the Hebrew Academy and the JCC. In order to attract more dual-income working parents, the committee made the controversial decision to open the school's "fullcare" program on days the school is closed, including the second day of Rosh Hashanah, Sukkot, Simchat Torah, Pesach and Shavuot. A small percentage of families kept the chaggim, but the rest needed to work. Day care was an important value proposition for these families.
The team adjusted the tuition of the preschool to be competitive with area preschools and advertised limited financial aid to families who needed it. In addition, the preschool, which had been solely play-based, added an educational push to their developmentally appropriate program to meet the competitive needs of the families in the area. The preschool was open to all families, and with the excellent reputation, attracted a diverse student population. The Jewish education was more cultural than religious, celebrating Shabbat and holidays with various family celebrations. With these changes, waiting lists developed at the Strelitz Early Childhood Education Center Preschool; however, the enrollment dropoff before kindergarten became even more evident.
To understand the needs of our current families from preschool through Grade 5, we created a comprehensive survey asking parents to tell us what they value most about the school and to rank in order their values such as secular education, Jewish education, extracurricular activities and affordability. We identified three focus groups to help us to identify key target areas of growth:
1) Traditional Jewish families who had remained loyal to the school through fifth grade.
2) Reform, interfaith and secular Jewish families who had children in the preschool but we weren't sure would stay for K-5.
3) Non-Jewish families who enrolled their children in the preschool.
For Groups 2 and 3, we wanted to determine what would persuade these families to keep their children in the school through graduation in Grade 5.
As a result of these conversations, we decided to make changes in the following areas in order to increase the school's value proposition with the target families in our community.
Branding
Atidenu helped us to understand that the Strelitz Early Childhood Education Center was perceived to be a different program than the Hebrew Academy of Tidewater. The first thing we needed to do was streamline the programs to retain our families and increase enrollment overall. We needed one name!
This became more of a challenge than we realized. After consulting with a branding expert, it was recommended that we change Strelitz Early Childhood Education Center and Hebrew Academy of Tidewater to Strelitz International Academy. "Strelitz" is a recognized name in the community and associated with the preschool. "International" reflected a global and diverse community. Board members were reluctant to give up the cherished Hebrew Academy of Tidewater. Many argued that by taking out "Hebrew," we were becoming less Jewish. We realized that the name "Hebrew Academy" gave the perception that the school was still Orthodox. We already have an Orthodox school in Tidewater, and we needed to have a name that reflected the values of our more secular target audience.
Childcare
With 90% of the families at the school needing care on days that Jewish day schools are traditionally closed, we needed to find a way to provide care for these students. In the preschool, the fullcare program was open on Jewish holidays when the rest of the school was not. For the elementary school students, we partnered with the JCC on campus to provide care on the days that school is closed. In addition, with our extended childcare hours from infant to grade 5, we have been able to attract and retain an increasing number of families from the Orthodox community as well. In partnership with the JCC summer camp on campus, we also are able to offer a 12-month program to families.
Education
Parents in the community want the best education for the child. Despite the fact that our alumni went to excellent middle school programs, there was a lingering perception that the dual curriculum gave short shrift to secular studies. What was once thought to attract families as a value proposition became a deterrent to many secular families.
We saw a trend among our graduating students, who were applying to the Public School International Baccalaureate Program, considered one of the city's best. When we observed that there were no IB programs locally offered for the early and primary years, our head of school, Heather Moore, looked into the possibility of becoming an IB World School to boost our value proposition. We realized there were many parallels to the education the school was already offering. After completing the two-year authorization process, we are the only IB World School Primary Years Programme in the community. The program has increased our prestige and given us a unique niche. In addition, it spans preschool through fifth grade, giving students and families a more streamlined educational experience.
With the IB program in place, our school attracts many families who would not have previously considered us. When a focus is placed on Jewish cultural and global consciousness, families of all denominations engage.
Affordability
Many of our families loved the preschool program while their students were enrolled, but had planned to enroll in local public schools for kindergarten due to affordability. Over and above private school tuition, many of our families had to pay for afterschool childcare. After careful evaluation, we realized that families would be paying significantly more when combining kindergarten tuition, afterschool care and care when school is closed.
To counteract the sharp increase in cost, we created a flexible tuition option, with a wide sliding tuition scale available for all families applying to kindergarten. Families can apply for tuition within the range to maintain an affordable tuition for their family. The school worked with the JCC on campus to create an affordable option for students enrolling in aftercare and holiday camps. This has enabled many families to remain with us. The lower cost and trusted continuous education experience from preschool on increased retention.
Diverse Social Community
Although small class sizes can be an attraction for families, when numbers fall under 10 students per grade, social constraints often outweigh the educational gains as a value proposition. The Hebrew Academy of Tidewater had changed its policy on admitting only Jewish students with a Jewish parent in 2015 but had never publicized the change. The focus groups revealed that secular Jewish families prefer a more diverse community, so increasing the diversity and number of students in a school can also increase the value proposition.
At the Strelitz International Academy, we have had the added benefit of attracting many NATO students. In 2019, Norfolk, Virginia, became NATO's newest operational command and the first NATO headquarters dedicated to the Atlantic since 2003. Our families love that we have students from not only Israel but Germany, Czech Republic, Denmark and Sweden. The global focus has been a wonderful opportunity for learning and growth.
Through enrollment and community data, surveys and focus groups, the Strelitz International Academy has increased enrollment by 44% from 2018 through 2022. Indeed, the pandemic helped to increase the school's enrollment. However, even before, the changes that we made positioned us to absorb more families looking for a quality private school.
The changes did not come easy; we had to push the Jewish boundaries and traditional ideas of Jewish day school with our board of directors and the larger Jewish community. Yet when donors see the increase in enrollment and continued commitment to Jewish values and culture, they appreciate the balance we have struck between honoring the past and making way for the values of our Jewish community today. To maintain viability, we have to be able to adjust our school value proposition to meet the needs of our current families and attract families who may not have considered us in the past. Evaluating and adjusting our value proposition has enabled us to attract more students and look forward to a sustainable future.
Return to the issue home page:
Image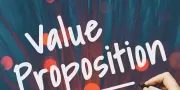 Spring 2022