How to Define and Measure Outstanding Teaching
How to Define and Measure Outstanding Teaching
Rabbi Mitchel Malkus, Head of School, Charles E. Smith Jewish Day School, Rockville, MD
Our schools often use the word "excellence" to describe our goals in teaching and learning, but what exactly does excellence in teaching look like, and how do schools foster an environment where excellence in teaching is celebrated and acknowledged?
Like other Jewish day schools, Charles E. Smith Jewish Day School (CESJDS) seeks to engage and retain an exemplary faculty who are well aligned with the school's mission, culture and values. Our school has recently developed a set of professional "characteristics" of excellence that faculty demonstrate on a regular basis. This document is linked to our supervision and evaluation protocol, and teachers' performance will be evaluated against these same criteria. We aspire for administrators and supervisors to provide ongoing coaching and feedback in support of these characteristics and skills, and will encourage teachers to reflect on these characteristics when developing their annual professional growth goals.
In developing our characteristics document, we set out on a roughly six-month schedule. We formed a faculty committee chaired by our lower school principal and our upper school academic dean. The committee engaged the entire faculty in discussions around what defines excellent teaching in our school. Using this shared wisdom, together with research in the field and our mission, vision and purpose statements, the committee crafted a Characteristics of Professional Excellence document and then sought feedback from the educational administration and the faculty. After thoughtful revision, the committee presented a completed draft document, which the school officially adopted this January.
The document that we developed is succinct. For each of the statements in the characteristics document, our supervision and evaluation protocol spells out specific manifestations of the characteristics.
CESJDS faculty demonstrate the following characteristics of professional excellence:
We, as educators, know the content we teach and how to teach that content to our students. We are effective, engaging, and passionate.
We, as educators, are committed to students as learners and as individuals—and form meaningful relationships with them. We are caring, compassionate, and responsive to the diversity of student needs.
We, as educators, actively partner with families in supporting student growth.
We, as educators, are engaged with the life of our school community.
We, as educators, are collegial and actively collaborate with professionals throughout our school community.
We, as educators, are committed to lifelong learning and actively pursue professional growth.
We, as educators, fulfill, honor, and embody the mission, core values, and policies of our school.
In addition to being used to define, evaluate and foster excellence in teaching, the characteristics can be shared in communication on job postings, as the basis for interview questions, and as part of hiring decisions. The importance of these characteristics can also be emphasized in the school's induction program.
The characteristics document is the way the school's unique mission, culture and values are reflected, supported and re-energized in what we consider to be excellence in teaching.
What does your school look for in great teaching? And, more importantly, how do you define and foster that excellence in your faculty?
Return to the issue home page:
Image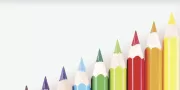 Summer 2015