Alternative Tuition Models: Bright Spots at the Dawn of a New Decade
Alternative Tuition Models: Bright Spots at the Dawn of a New Decade
By Jonathan Posner
Making Jewish day school education more affordable is a long-standing goal shared by day schools of all stripes across the US and Canada. In 2016, the Julia and Henry Koschitzky Centre for Jewish Education (CJE) at the Toronto Jewish Federation published a report describing a wide range of alternative tuition models and an index which documented the various schools and communities that had implemented an alternative tuition model.
Schools that implemented an alternative tuition program in the earlier part of the decade had primary goals of attracting new students and increasing enrollment. At the end of the decade, program goals emphasize affordability for all of a school's families, new and existing. Today about one-third of all schools in Prizmah's network offer some type of alternative tuition program, and we are cautiously optimistic that, under the right circumstances, alternative tuition models can improve affordability and attract new families. 
Our optimism is baked in the findings of a survey we conducted as a follow up to the 2016 report. We sought to gain a better understanding of the field and of factors influencing schools' choices about alternative tuition models. In turn, we hoped our findings would help us better guide day schools through the process of adopting or adapting an alternative tuition program to suit their school's needs. 
Eighteen schools across the US and Canada responded to our survey, representing major metropolitan areas, along with smaller and mid-sized communities. We bolstered our survey's findings by interviewing leaders of schools with highly effective alternative tuition programs. While not conclusive, our survey's results gave more clarity to the contexts in which alternative tuition models are likely to be used, what challenges schools face, and what makes for a successful tuition program. Overall, the latest generation of alternative tuition programs is more intentional and data-oriented than the first generation captured in the Toronto report.
Among respondents, the most popular and common types of alternative tuition programs were middle income or income cap programs, tuition discounts for Jewish communal professionals, and indexed or flexible tuition. Interviews with schools with middle income or income cap programs suggest that anywhere from 10% to 30%  percent of a school's families typically participate in the program. Successful models include the Hebrew Academy of Montreal, as part of a community-wide cap program; the Charlotte Jewish Day School, and the Ottawa Jewish Day School. Prizmah is working with several additional schools that are expected to announce middle-income programs shortly.. 
Regarding discounts for Jewish communal professionals, interviews suggest that programs offering discounts of 40 percent or more are highly effective at drawing new families into schools. Schools with such programs reported about 10%- to 20% of their families benefit from a communal professional discount. Many schools began by offering steep discounts of up to 40%-50%, though as the popularity of those programs increased and enrollment grew, the discounts were often adjusted down to just 25%  or 30% off full tuition. This type of alternative tuition program may be one of the simpler programs to adjust.
Most responding schools offer more than one alternative tuition programs. The combination of programs differs by school and by region, though many programs seem to share common goals of increased affordability, attracting new students and student retention. 
External factors may cause a school to prefer one mix of alternative tuition programs over another, including the number of Jewish schools available in a certain community, competition with high quality secular private or public schools, the support or wishes of a particular donor and the backing of a strong local Jewish federation. Most schools with middle income or indexed tuition programs do this without donor support. Certain schools offer tuition reductions across all grade levels, which likely also means a smaller pool of funds available for need-based aid. These programs are significantly, if not fully, donor-supported or leverage a Jewish federation for backing. Several schools with schoolwide tuition reductions, including TannenbaumCHAT and New England Jewish Academy, are showing strong early results. 
Some schools are also transitioning from an earlier, more experimental phase of an alternative program to a new phase. TannenbaumCHAT just introduced a middle-income program set to begin in the 2022-23 school year that is billed as an "add-on" to its overall tuition reduction. 
Results among respondents were mixed. Most schools felt programs were still too new to fully evaluate their results. Schools with definitive results formed a minority of respondents. Discounts for Jewish communal professionals required the greatest amount of program adjustment since their initial implementation at each school, while more comprehensive programs required less adjustment over time. Discounts for communal professionals were effective in attracting new students and targeting specific demographics, while middle income and cap programs over time appear effective at increasing or stabilizing enrollment.
Across the field, schools are experimenting with new models and learning more about their effectiveness in achieving their primary goals. The negative financial ramifications of COVID-19 appear to be a further catalyst to the exploration of new tuition models. Prizmah would be delighted to work with you and your school or your community of schools as you consider whether one or more of these tuition models is right for you.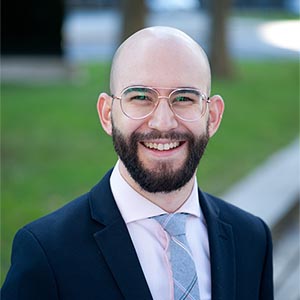 Jonathan Posner is a graduating rabbinical student and master's candidate in Jewish Education at the Jewish Theological Seminary in New York City. He is interning with Prizmah as part of a capstone project for his master's degree and focuses primarily on catalyzing resources, educational innovation, and data analytics to help Prizmah schools operate more effectively and do what they do best - educate our Jewish youth for a new age and securing a Jewish future.