Displayed View
Image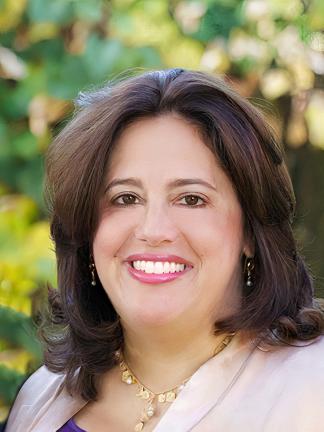 Chair
Auburndale, MA
Lisa Popik Coll has been involved with Jewish social service, education, and Israel-related organizations in the Boston area for over 20 years. She graduated from Mount Holyoke College, earned her master's degree in geography from the University of Minnesota, and a master's degree in public policy from Harvard's John F. Kennedy School of Government. Lisa was a political analyst at Harvard's Institute for Social and Economic Policy in the Middle East. She worked closely on the launch of Family Table (New England's largest Jewish Food Pantry). She served as a consultant to Jewish Family & Children's Service on many of its programs, including a newly launched Jewish hospice program.
Lisa and her husband, Arieh, reside in Newton, MA. They are the proud parents of three children, all of whom graduated from the Solomon Schechter Day School and Gann Academy, where Lisa has been actively involved in development efforts. Lisa and Arieh are passionate about making day school affordable and accessible to all who desire a Jewish education.
Image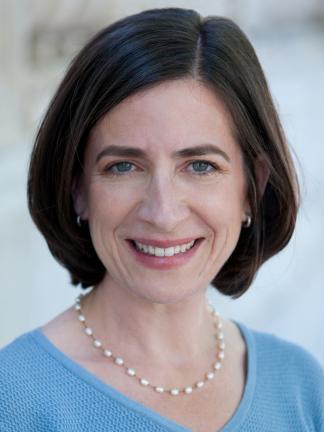 Secretary
Bronx, NY
Deborah Shapira is an educator and consultant living in New York City. A graduate of the HaSha'ar teacher training program at the Drisha Institute, Deborah has taught Jewish and secular subjects at Beit Rabban Day School in Manhattan and Westchester Day School in Mamaroneck, NY. Currently, she consults with the boards of non-profit organizations, crafting processes to guide them towards successfully meeting their organizational needs and goals. Deborah holds certificates in Facilitation (Georgetown University), and non-profit board consulting (BoardSource), and serves on the boards of SAR Academy and High School, Pardes North America, and the Jewish Theological Seminary. Deborah and her husband, Barry Stern, live in Riverdale, New York, where their children are enrolled at SAR High School.
Image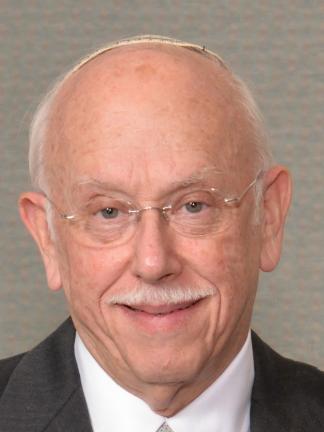 Treasurer
St. Louis, MO
Heschel J. Raskas served as President of the Jewish Federation of St. Louis 2005-2008. Previously he had served as Vice President of Allocations, Vice President Campaign and Vice President Financial Planning. From 2009-2012 he was Treasurer of the Jewish Federations of North America. He served as Co-Chair of Allocations for the JFNA Operation Protective Edge Emergency Campaign in 2014, subsequently chaired the JFNA Negev Now initiative and served as Vice-Chair of the United Israel Appeal. He is a member of the Board of Governors of the Jewish Agency for Israel.
In St. Louis, he served as Executive Vice President of the Epstein Hebrew Academy, President of Block Yeshiva High School and Young Israel Synagogue, and Founding Board Chair of Yeshivat Kadimah High School. He has been an officer of the Jewish Community Relations Council and Hillel at Washington University. He currently serves on the National Council of the Gephardt Institute for Civic and Community Engagement at Washington University. In addition, he chaired the Venture Mentoring Service of Innovate St. Louis, an organization to promote regional entrepreneurship.
Heschel J. Raskas is a graduate of M.I.T with a B.S. degree in life sciences and received his Ph.D. in biochemistry and molecular biology from Harvard University. He was first a faculty member at St. Louis University Medical School and subsequently Professor of Pathology and Microbiology at Washington University Medical School. He also served as Director of the Center for Basic Cancer Research. He authored more than 70 scientific publications in a fifteen-year academic career, trained graduate students and research fellows for careers as scientists, and served on national scientific panels. From 1980-2003 he was CEO of Raskas Foods, a food industry company that became a leading manufacturer of store-brand dairy products. Currently, he is on the advisory boards of several privately-held companies.
Image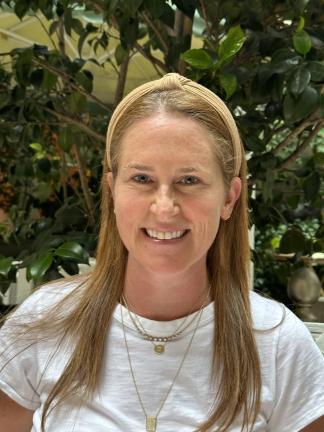 Los Angeles, CA
Samantha Auerbach has been involved in the Jewish day school world for her entire life, first as a student, then as an educator, and currently as a parent. She attended the University of Pennsylvania where she received a BA in Psychology, and then she went on to earn an MA in Inclusive Elementary Education from Columbia University Teachers College. Samantha taught at public schools in New York City as well as Jewish day schools in both New York City and Los Angeles for nearly 10 years. She has served on the Board of Directors for Camp Ramah in California, and she currently serves on the PK-12 Board of the Jewish Federation of Greater Los Angeles as well as the Sinai Akiba Academy Board of Directors.
Samantha and her husband are also current members of Jewish Federation's National Young Leadership Cabinet. Most importantly, they are also the proud parents of four sons, all of whom currently attend Jewish day school in Los Angeles.
Image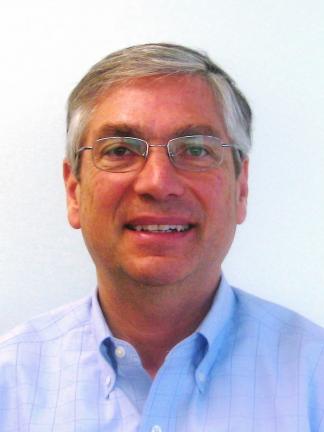 Newton, MA
Michael Bohnen has served as president of the Adelson Family Foundation since 2007. Before that, he was a partner at the Boston law firm of Nutter, McClennen & Fish, where he is now Of Counsel. Michael was listed in Best Lawyers in America, Massachusetts Super Lawyers, and Chambers USA. He is the co-author of "Massachusetts Corporate Forms." Michael chaired the board of directors of the Partnership for Excellence in Jewish Education (PEJE). He previously served as chair of Boston's Jewish Federation (CJP), its Community Relations Council, and the Solomon Schechter Day School. He was the founding chair of Gann Academy and served as national chair of the Jewish Council for Public Affairs.
Michael is a graduate of Providence Hebrew Day School, Harvard College, and Harvard Law School. He lives in Newton, MA, with his wife, Joyce. They have two daughters (both Jewish day school graduates), their four grandchildren are currently in, or graduates of, Jewish day school.
Image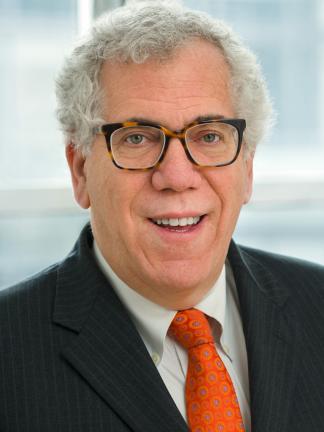 Immediate Past Chair
New York, NY
David Friedman, a long-time resident of the West Side of Manhattan, has spent his entire career as a mergers and acquisition attorney and partner at the global law firm of Skadden Arps Slate Meagher & Flom LLP, retiring in Fall 2018. David, who currently teaches at Tel Aviv University and Fordham law schools, is an advocate of day school education and encouraging involvement in the Jewish communal world. He believes that the future of Jewish continuity depends on this.
Through his pro bono work on behalf of UJA-Federation of New York in several different capacities, as well as his work for Lincoln Square Synagogue, Manhattan Day School, Ohr Torah Stone, Tikvot, JCRC-NY, and other organizations both in the US and Israel, David expresses his belief in the Jewish mosaic. He seeks to inspire deeper involvement in others. David is also very familiar with the financial challenges facing day school parents.
David is a proud product of the day school movement, both elementary and high school, and Columbia College and Columbia Law School. His passion is for excellence and affordability in Jewish education and day schools and affiliated camps, serving an increasingly more prominent position within the Jewish community. David and his wife, Joyce, are the parents of four children, all-day school graduates, and a granddaughter who currently attends a day school in New York.
Image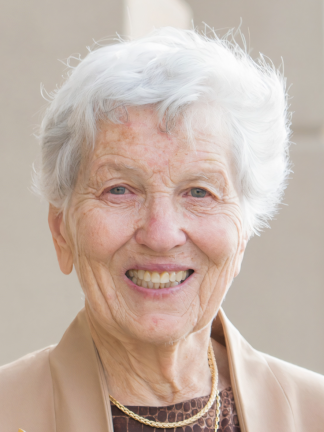 Morristown, NJ
Paula Gottesman is a retired attorney and pioneering philanthropist who has created model programs in day school education that have significantly impacted her home community of Greater MetroWest, New Jersey. In addition, her work has helped shape the national landscape in the areas of affordability and endowment development.
In 1998, Paula and her husband, Jerry z"l, began one of the nation's first tuition subvention programs at a Jewish day school, called the "base grant" program for middle-income families at the then-Hebrew Academy of Morris County. The program helped spur many similar programs in other communities and foreshadowed a national discussion on helping middle-income families afford Jewish day school. In 2007, the Gottesman's created the largest program endowment in the history of the Greater MetroWest community by endowing the then-Hebrew Academy of Morris County tuition program and partnering with other donors to create major endowments for day schools across the community.
This became one of the first community-wide endowment campaigns for Jewish day school education and helped lay the foundation for the national "Generations" endowment development program, now sponsored by Prizmah and The AVI CHAI Foundation.
In 2014, the Hebrew Academy of Morris County was renamed the Gottesman RTW Academy to recognize a historic challenge gift from the Gottesman's to build a new school building and renovated campus, which opened in 2015. Paula and Jerry's z"l four daughters are active in the Jewish life of their communities. Paula and Jerry z"l are the proud grandparents of 17 grandchildren.
Image
Chicago, IL
Laurie is a committed Jewish day school supporter and advocate. She serves as a docent at the Illinois Holocaust Museum and co-coordinates Names Not Numbers at Hillel Torah, where she also served as president of the board. Laurie is on the executive board of Yeshiva University Kollel in Chicago as well as the board of Associated Talmud Torah. She currently lives in Chicago and Florida with her husband Bernard, and they have four children who are all day school alumni.
Image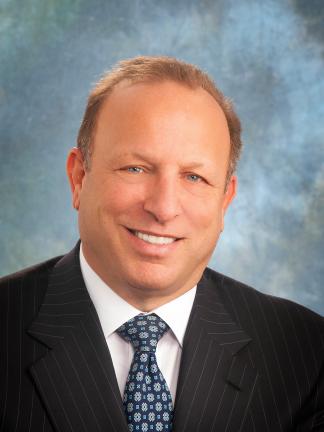 Livingston, NJ
Bradford R. Klatt is the managing partner of Canoe Brook Management, which oversees the Family Office of the Goldberg, Klatt and Tycher families—founders of Roseland Property Company, a major Northeast urban residential and mixed-use developer which the founders sold to four public companies in 2013.
The primary activities of Canoe Brook include management of its investment capital, management of the "retained Roseland properties," including mid-and high-rise luxury rental residential properties in New York, New Jersey, and the northeast corridor, and ongoing development of new mixed-use and residential multi-family rental properties. Brad also serves as Executive Chairman of Logical Buildings, a company built out of Roseland that provides integrated technology driven software solutions to reduce energy costs in large properties for institutional owners as well as individual residential and business tenants as part of its Virtual Power Plants operated for the benefit of its host utilities and grids. Before founding Roseland, Brad was a senior officer of Goldman Sachs, where he established its Principal Investment Department.
Brad spends considerable time on community activities, including Jewish day school education and the development of Hillel buildings (Boston University, Johns Hopkins University, University of Pennsylvania). He served for over ten years on the executive committee of the Real Estate Center at Wharton and the advisory committee for the Columbia University Master of Science Program in Real Estate Development. Brad and his wife Robin served as partners in the Partnership for Excellence in Jewish Education (PEJE) for 15 years, and they are co-founders of the Metro-West Day School Trust Fund.
Image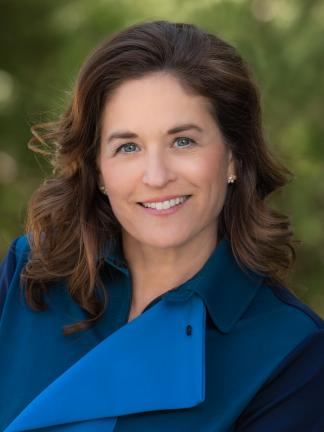 Toronto, ON
Sarena Koschitzky has held volunteer and chair positions for various charitable organizations, focusing on Jewish Education, Youth Movements, and Social Services. She was chair of the 2013 UJA annual campaign in Toronto, chair of the Centre for Jewish Education, and served as co-chair for World Bnei Akiva. Currently, she is co-chair of the Generations Trust for the Toronto Federation and serves on the iCenter board. In addition to her global philanthropic work, Sarena has been professionally involved in real estate and property management at Hove Street Properties. Sarena is married to David, and they share many nachat from five children and, thankfully, some energetic grandchildren.
Image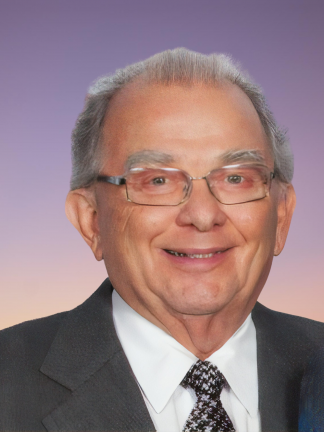 Encino, CA
Mark is a prominent supporter of Day Schools in Los Angeles. He is the Founding President of the Abraham Joshua Heschel Day School, a Founder of de Toledo High School, and the Ilan Ramon Day School. In partnership with the Los Angeles Jewish Federation and the Los Angeles Builders of Jewish Education (BJE). He established the Simha and Sara Lainer Day School Endowment Fund, which has 21 day schools enrolled to date. Mark is also active in the Jewish Federation of Greater Los Angeles, where he is a member of the Board of Trustees. In addition, he is a Trustee of the Jewish Community Foundation of Los Angeles, where he served as its chair from 2001-2005.
Mark is the past chair of the Cal State Northridge Jewish Studies Program, the Board of Directors of Hillel 818 (serving California State University, Northridge, Pierce College & Los Angeles Valley College), Ziegler School of Rabbinic Studies at American Jewish University, Jewish Education Service of North America (JESNA) and the Los Angeles Builders of Jewish Education. Mark and his two brothers are the Partners of Lainer Development, an Industrial Real Estate Development Company. He and his wife Ellie have 3 children and 5 grandchildren.
Image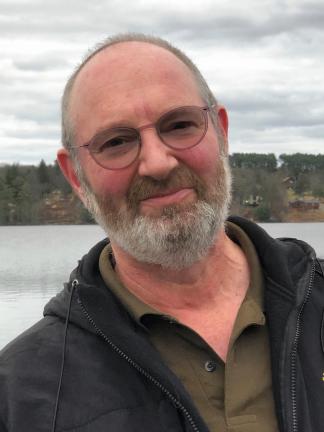 Teaneck, NJ
Nathan J. Lindenbaum lives in Teaneck, NJ with his wife Shari (nee Appleman). Their four children are all day school graduates. Nathan served as president of Moriah School in Englewood, NJ, for two years. Before that, he served as chair of the board for three years and, for many years, as chair of the finance committee. Nathan was one of the early trustees at Yeshivat Noam in Paramus, NJ, before its opening and for many years after that. Nathan is a co-founder and board member of NNJ Jewish Education for Generations (JEFG), the creators of NNJKIDS, a.k.a. "The Kehilla Fund." Nathan currently serves as a trustee of the Jewish Federation of Northern New Jersey and SAR Academy/High School in Riverdale, NY. Nathan is a co-founder and co-chair of TeachNJS, a statewide effort to increase state funding of non-public schools in New Jersey.
Since 2010, Nathan has been a private investor, focused on the stock market, real estate, and private equity. For many years prior, Nathan served as president of MGS, a closely-held propane marketer serving New Jersey, Delaware, Maryland, and New York and Philadelphia. MGS sold its business to a public company in 2010.
Image
Englewood, NJ
Sam is a recently retired executive from Bristol-Myers Squibb, a global biopharma company. In his most recent capacity as Head of Corporate Strategy, Sam led the company's strategic direction with close linkage to all of its major businesses, functions, and geographies. Prior to this role, Sam was President of several global businesses at BMS which included living abroad in Paris. Today Sam serves in Board and advisory roles focused on supporting Israeli Healthtec companies.
Sam's passion is Jewish education-both here, and in Israel-and he is involved in a wide range of organizations. But, like all who are dedicated to education, he loves being a lifelong student. Sam received a Bachelor of Arts degree in History from Columbia University. Sam is husband to Debbie and father of Eric (+Caila), Jonathan (+Zoe), and David (+Maya).
Image
Past Chair
Baltimore, MD
Yehuda Neuberger is a private equity investor and a lay leader active in numerous Jewish organizations and the Jewish day school world. As a former chairman of the Baltimore Federation's Day School Committee. Yehuda has had extensive involvement with each of the Jewish day schools in Baltimore. He currently serves on the executive board of a local boys' school and the development committee of another school.
Yehuda serves on the executive committee of the Orthodox Union and as chair of its advocacy division on a national level. In that capacity, he oversees the OU's legislative efforts in securing state funding and other educational support for day schools, as well as federal lobbying for education-related initiatives. In addition to his school efforts, Mr. Neuberger occupies leadership positions with the American Israel Public Affairs Committee (AIPAC), is involved with teens-at-risk programming, and serves on various governing bodies of the Associated Jewish Community Federation of Baltimore (including as its annual campaign chair). He also serves on the Baltimore Jewish Council's executive committee, sits on the board of Sinai Hospital, and is involved with many other local and national organizations.
Yehuda is a graduate of Ner Israel Rabbinical College, Johns Hopkins University, and Harvard Law School. He resides in Baltimore, MD, with his wife, Anne, and two children—both of whom attend Jewish day schools.
Image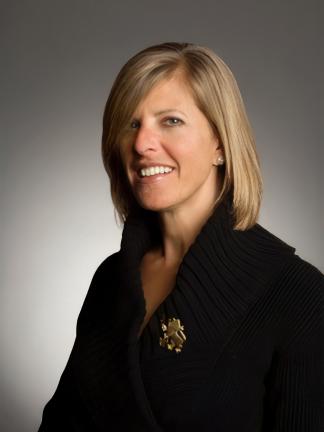 Philadelphia, PA
Gail Norry is the CoChair of the Jewish Federation of Greater Philadelphia Board and was the 2015-2016 campaign chair. She served as co-chair of the federation's Center for Jewish Life and Learning, past president of Women's Philanthropy, and past chair of the Young Women's Division. Gail participated in the federation's Leadership Institute and received the Myer and Rosalie Feinstein Young Leadership Award in 1996.
On the national level, Gail's leadership activities include the following roles in the Jewish Federations of North America (JFNA): past chair of National Women's Philanthropy; past chair of the National King David Society (which included missions to China and Morocco during her tenure); and various co-chair positions, including the 2014 JFNA General Assembly, the 2008 International Lion of Judah Conference, the T.E.C.H. team (providing training, education, consulting and help to communities across North America), and National Young Leadership (2005).
Gail founded and co-chaired OROT, a special needs initiative in Philadelphia's Jewish day schools. She chaired the Perelman Head of School search and was a board member of the Partnership for Excellence in Jewish Education (PEJE). Gail also serves on the Board of 21/64. She is a member and past board member of Congregation Beth Sholom. Gail was the Vice President of Eugene Chernin Company, a family wholesale business that sold notions, craft, quilting, and art supplies. She is married to Dr. Elliot Norry and is the mother of Dahlia, Benjamin, and Jordana (Tani Weissman), and the proud Savta of Cobi.
Image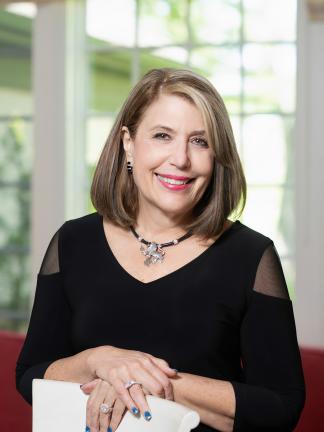 Past Chair
West Hartford, CT
Ann Baidack Pava is the past chair of Prizmah. She is a past chair of National Women's Philanthropy of the Jewish Federations of North America (JFNA). During her two-year tenure (2013–2015) as chair, she traveled the world speaking to women about the impact of their philanthropy on the Jewish people. Under her leadership, JFNA's Women's Philanthropy Campaign increased by $3 million. Ann is a past recipient of the JFNA Kipnis- Wilson Friedland Award for outstanding women philanthropists, the Anti-Defamation League's Torch of Liberty Award, and the Harold Grinspoon Foundation's Lay Leadership Award for Excellence in Jewish Education.
Ann is a passionate advocate for Jewish day school education. She served as the founding president of the Hebrew High School of New England—the region's first Jewish high school serving the communities of Western Massachusetts and Greater Hartford and New Haven, Connecticut.
Ann serves as a Vice-Chair of JOFA, The Jewish Orthodox Feminist Alliance. She also serves on the boards of Yeshivat Maharat (the first Orthodox Yeshiva to ordain women) and the Graduate Program for Advanced Torah Study at Yeshiva University. Ann and her husband, Jeremy Pava, live in West Hartford, CT.
Image
Closter, NJ
Adi Rabinowitz resides in Closter, New Jersey with his wife, Heather, and their three children, Maya, Coby, and Liana. Adi graduated from Columbia College in NY with a BA in Economics and then spent over 20 years in Mortgage Backed Securities Trading at Bear Stearns and JPMorgan Chase. He is a past President of the Board of Trustees at The Solomon Schechter Day School of Bergen County, in addition to having served on the boards of Camp Ramah in the Berkshires and Temple Emanu-el in Closter.
Adi is a graduate of the Berrie Fellows Leadership Program, run by the Jewish Federation of Northern New Jersey, and is an alum of the American Friends of Ben-Gurion University Zin Fellows Program. As a graduate and parent of graduates, Adi is committed to seeing as many children as possible benefit from the dual curriculum education and experience of a Jewish day school.
Image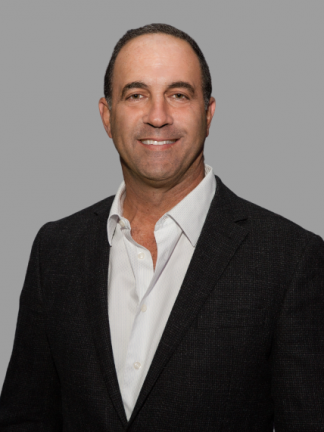 Miami, FL
Marty Scheck is a Partner and VP of Scheck Group, a family private equity & real estate investment company based in Miami. Marty oversees the family real estate investment portfolio along with sitting on the boards of New Horizons of South Florida, Inspire Wi-Fi and Florida Vocational Institute.. Marty is the immediate past-chair of Scheck Hillel Community School. He and his wife are both proud alumni of the school which was founded in 1970, and their 4 daughters (3 graduates of Scheck Hillel & 1 still in 9th grade) are the first pure-bred students of the school.
Marty's focus has been on leading the school's campus expansion and capital campaign that raised over $13 Million for a brand new Athletic Complex that was completed in early 2015. He is now leading the next phase of the expansion, including a $35 Million state-of-the-art Innovation and Design Center / Academic Complex. Marty is also a previous board member at the Michael Ann Russell JCC, Beth Torah Synagogue, JESNA, and a past Chair of the N. Dade Branch of the Greater Miami Jewish Federation as well as a past member of JFNA's National Young Leadership Council.
Marty graduated from Columbia University in NY in 1988, where he majored in Economics. He also received his MBA from the University of Miami in 1991, where he majored in finance and accounting. Marty was born in Miami in 1966 and has been married since 1993 to his loving wife, Hili, a practicing family physician born in Israel. Their greatest achievement is their 4 daughters, Carli ('95), Nicole ('97), Danielle ('99) and Alexa ('03). He is an avid sports fan, whose hobbies include golf, tennis, basketball, snowboarding and travel, and his passion for giving back to the community instilled in him by his amazing parents and very large close-knit family.
Image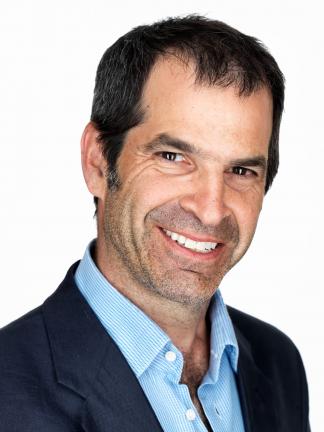 Montreal, QC
Joel lives in Montreal with his wife Eileen. Joel has served on the Board of Prizmah for six years. He has served as Vice Chair and Co-chair of the Strategic Planning Committee. Prior to Prizmah he served for 10 years on the board of Akiva, the Jewish day school his three boys attended. Joel was a co-founder of the "Generations Fund", a community initiative to increase excellence and improve middle-income affordability in Montreal Jewish Day schools and summer camps. He has served as board chair of the Montreal Jewish Community Foundation and the Segal Center for Performing Arts. In addition, he has served on the board of the Jewish General Hospital and Congregation Dorshei Emet, Montreal's Reconstructionist Synagogue. Joel was the 2016 Federation CJA Campaign Chair and is the current Montreal Federation CJA Board Chair and President. Since 2000, Joel has run his family's investment company. Before that, he served as President of Peerless Clothing, a privately held men's tailored clothing business.
Image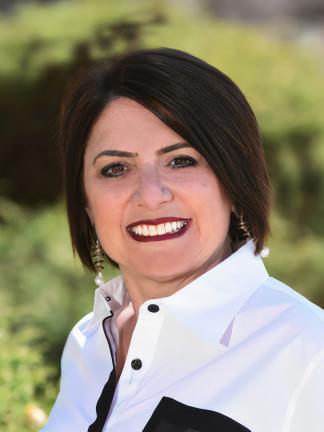 Denver, CO
Leslie Sidell has a passion for non-profit leadership. She has served in numerous national and local not-for-profit leadership roles for the past 25 years. Leslie is currently a member of The Rose Foundation's Jewish Life committee. She is the immediate past chair of the board of trustees of Denver Jewish Day School and the past treasurer of the national board of Sharsheret. Leslie has served as chair of the Colorado Agency for Jewish Education, on the Jewish Community Foundation boards, and scores of committees at JEWISHColorado. Leslie has held national leadership positions in Jewish Federations of North America National Women's Philanthropy, including co-chairing the International Lion of Judah Conference. She is an alumnus of JFNA's National Young Leadership Cabinet and a graduate of the Wexner Heritage Program. She received her MBA from the University of Denver after graduating from Boston University. Leslie was vice president of Colorado Chemical Company. She is a 4th generation Colorado native who is married to Mark Sidell. They have two daughters Leah & Hannah Sidell.
Image
Toronto, ON
Joseph ("Joey") Steiner, now retired, was a partner in the Litigation Department at Osler, Hoskin & Harcourt LLP, a major Canadian law firm with offices in Toronto, Montreal, Ottawa, Calgary, Vancouver, and New York. Based in the firm's Toronto office, his practice was in general commercial litigation with an emphasis on tax litigation.
Joey's career in volunteer Jewish community service has primarily revolved around Jewish education. He is a member of the Board of Bialik Hebrew Day School (and served as its president for four years in the early 1990s). He has also served as a board member of Paul Penna Downtown Jewish Day School. Previously, Joey was on the board of Hillel of Greater Toronto (subsequently merged into Hillel Ontario), which, at the time, served three universities and several colleges in the Toronto area.
He is an associate member of the Board of Governors of the Jewish Agency for Israel. He served as chair of the Budget and Finance Subcommittee for Education; he currently serves on the Budget Subcommittee and the Peoplehood in Israel Subcommittee. Joey serves on the board of the Canadian Friends of the Shalom Hartman Institute and on the consolidated board of that Institute, which is based in Jerusalem and New York.
He has been chair of the Board of Jewish Education in Toronto and chair of UJA Federation of Greater Toronto. Joey is currently a member of the Board and Executive Committee of the New Israel Fund of Canada. 
Joey is married to Elaine Steiner, who was, for many years, a teacher at United Synagogue Day School (now Robbins Hebrew Academy), the Solomon Schechter school in Toronto. Joey's volunteer career in day school education reflects his deeply held view that Jewish day schools are the key to imparting deep and meaningful Jewish content to the next generation.
Bronx, NY
Ariel Groveman Weiner focuses on Jewish causes related to education, leadership, and gender equity. She is a past Chair of the Board of Yeshivat Maharat and serves on its Executive Committee. Ariel serves on the Executive Committees of SAR Academy and High School and the Arev Fund, as well as the Board of Advisors of the Herbert D. Katz Center for Advanced Judaic Studies at the University of Pennsylvania and Hillel International's Office of Innovation. She is a graduate of the Wexner Heritage Fellowship and served on the Wexner Heritage Continental Alumni Council and as a Slingshot mentor for next generation philanthropists. For over a decade, Ariel served as the Associate Director of The Samuel undation where she oversaw the foundation's grant portfolio and worked closely with the various initiatives the foundation supports, specifically focusing on strategic and long-term planning.
Ariel received her BA and MA in Jewish History from the University of Pennsylvania and received an Executive Certificate in Facilitation from Georgetown University. Ariel lives in Riverdale with her husband, Josh, and their three children, Ilan, Yael, and Meirav.
Image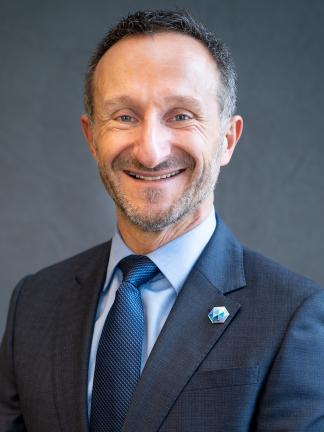 Ex-Officio
New York, NY
Paul is Prizmah's founding Chief Executive Officer—a position to which he brings his lifelong connection with Jewish day school education and wide-ranging management experience in the fields of education, philanthropy, social impact, government and new media. Prior to joining Prizmah, Paul served as CEO of The Pershing Square Foundation, a private family foundation, and as the Global Managing Director of Absolute Return for Kids (ARK), a nonprofit focused on global health, education, and child protection. The preceding years of Paul's career focused on government, telecoms, and new media. He has also served on the boards of various nonprofits in the UK and the US. Paul holds an MA from Cambridge University and an MBA from Cranfield School of Management.
Image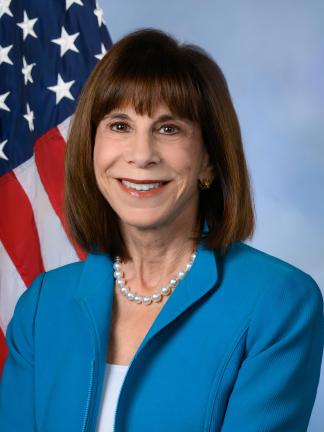 Founding Chair
Greensboro, NC
Kathy Manning represents North Carolina's Sixth Congressional District which includes all of Guilford County and parts of Forsyth County -- an area known as the Triad. Kathy graduated from Harvard University and the University of Michigan Law School before moving to Greensboro, NC in 1987, where she and her husband raised their three children. After serving as a partner at a major law firm for 15 years, she left to start her own immigration law firm.
Kathy served as Prizmah's Founding Chair and was the first woman to serve as chair of the board of trustees of the Jewish Federations of North America (JFNA), the national umbrella organization for more than 154 Jewish Federations across North America. She has twice served as the chair of the board of trustees of the B'nai Shalom Synagogue Day School in Greensboro, North Carolina.
In Congress, Kathy is a proud member of the Education and Labor and Foreign Affairs Committees. In North Carolina, Kathy is a strong advocate for affordable health care and prescription drug prices, a quality education for every student, economic opportunity and equal justice for all.
See how we impact Jewish day schools