Lay Leadership Executive Summary
KC Topics:
Governance, Purposeful Leadership, Board-Head of School Partnership, Board Roles & Responsibilities, Thought Leadership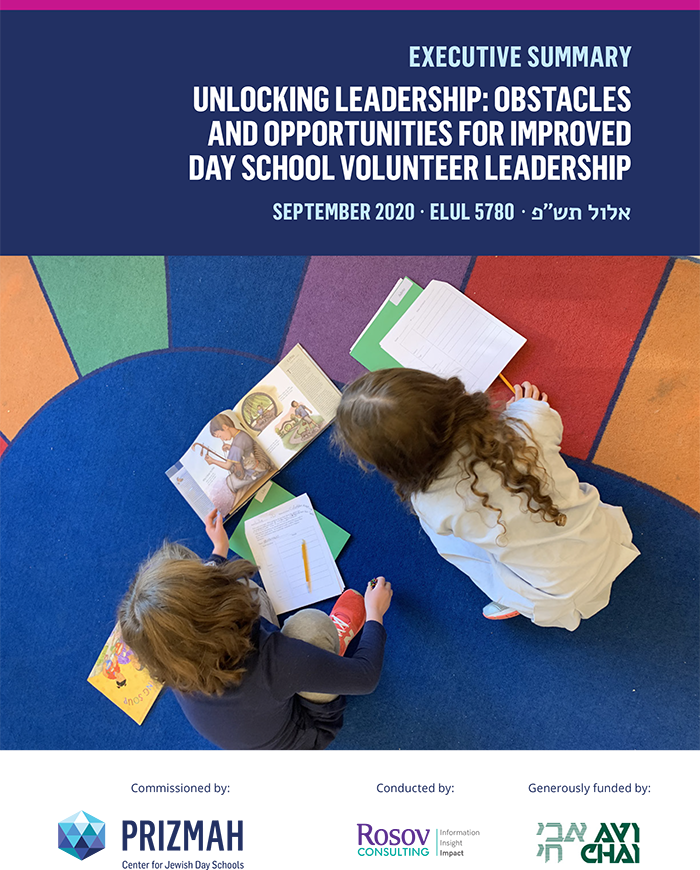 The starting point of this study is Prizmah's unwavering belief that it is possible to improve schools by improving the ways their boards function and that the relationship between the head of school and the board chair is critical to school success. Just as we recently studied the landscape, opportunities, and challenges of professional day school leadership, so do we now share the results of an exploration into the realities of day school boards.
A substantial body of literature supports the claim that strong board leadership, and in particular, strong volunteer-professional partnerships, make a difference to the effectiveness of schools. This study seeks to understand how positive and productive volunteer-professional partnerships are cultivated and sustained in the Jewish day school sector, recognizing that the Jewish communal context is one where there are few if any degrees of separation between volunteers and professional leaders and between leaders and the communities they serve. This study has been designed to generate recommendations for how schools and Prizmah can enhance the contribution of volunteer leaders to the governance of schools.