Ask Me Anything with Trine Lustig: Optimizing Zoom for Grandparents Day and Donor Engagement
KC Topics:
Marketing & Communications
---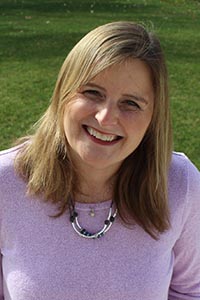 Trine Lustig has 20 years of non-profit fundraising and management experience. Prior to joining Gann, she was Vice President of Philanthropy at the Jewish Alliance of Greater Rhode Island for seven years. She spent more than a decade consulting with an array of non-profit institutions, including Brandeis University and the South Area Solomon Schechter Day School (later KSA) and also partnered with the Prospero Group to advise numerous institutions including hospitals, schools, and camps. In this capacity, she provided a comprehensive approach to agencies with diverse needs, including annual campaigns, capital campaigns, planned giving, special events, and board development. Trine launched her fundraising career at the Jewish Federation of Rhode Island as Director of the Women's Alliance and Associate Endowment Director. She is a graduate of Brown University and has a double Master's degree from Brandeis University at the Hornstein/Heller programs.