Alternative Tuition Model- San Diego Jewish Academy
KC Topics:
Middle Income Affordability, Affordability Other, Affordability, Finance & budget
San Diego Jewish Academy's (SDJA) Tuition Reduction Program, Open Door has dramatically increased their enrollment and has set the stage toward financial sustainability. Hear from Skip Carpowich, San Diego Jewish Academy's Chief Operating Officer/Chief Financial Officer at about one school's story towards long term sustainability.
---
---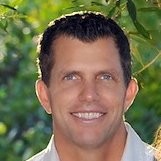 Skip Carpowich is Chief Operating Officer/Chief Financial Officer at San Diego Jewish Academy. He works closely with the head of school, senior leadership team, and board of trustees in leading and managing the entire school and moving the school's strategic plan forward. Skip spent most of his professional career with La Jolla Institute for Immunology, a world leader in immunology research.  While at La Jolla Institute, Skip was instrumental in cultivating and maintaining a 23-year alliance with a pharmaceutical company that provided over $125 million in research funding.  He also led complex negotiations with the University of California in completing an $80 million transaction to develop the first facility in the UC San Diego Science Research Park, providing a long-term home for the Institute. Prior to joining La Jolla Institute in 1991, Skip served in both the Audit and Tax Departments of Deloitte LLP, one of San Diego's largest public accounting firms.  He obtained his Bachelor of Science degree in Business Administration with an emphasis in Accounting from San Diego State University, where he graduated Summa Cum Laude and Valedictorian of the College of Business.