Doing Diversity
Jonah Hassenfeld
I want to make a bold claim: Diversity isn't something you have, it's something you do. When we do diversity effectively, we teach our children to find meaning in their own experiences and in the experiences of others. There are opportunities throughout the school years to reflect on how we are the same and how we are different with respect to our classmates, our communities and humans around the world.
These concerns are central to the disciplines known as the humanities. And yet, the humanities continue to fall out of favor. Elementary schools and high schools focus on standardized measures of academic achievement that downplay the qualitative dimensions of learning, while structural economic inequities lead new classes of college students to become understandably concerned with securing their economic future with majors in fields they deem "practical."
Jewish education has a unique potential to set up our children for lives filled with meaning. But when schools divide their programs into secular studies and Jewish studies, they implicitly teach students that "Jewish" meaning is somehow siloed and separate from the other aspect of their experience.
Jewish Humanities Curriculum
Over the last two years at Schechter Boston, we have focused on building connections across the humanities disciplines of Jewish studies, language arts and social studies. Our Jewish humanities approach comprises two central components:
Essential questions. Education starts from authentic inquiry. Our humanities units will be built around essential questions that students explore through the lenses of these three disciplines. For example, a pilot unit developed this year asks eighth grade students to study the Talmud's Oven of Akhnai in parallel with King's Letter from Birmingham Jail and ask: What should you do when your own sense of what is right conflicts with a rule or law? This question gives students freedom to practice articulating their own points of view and trying on the perspectives of classmates' perspectives.
Jewish habits of mind. Jewish tradition offers four habits of mind that support student learning in the these text-intensive disciplines:
• Makhloket, the belief that constructive disagreement is essential for learning.
• Hevruta, the idea that we learn better when we learn together.
• Iyyun, the belief that we must push beyond surface-level meanings.
• Kedushah, the belief that the study of texts is an inherently sacred activity.
Reinforcing these habits of mind across the curriculum develops graduates capable of drawing on Jewish tradition to find their own answers to the big questions that concern us today as Jews, Americans and all the other identities we hold.
Our schools will never be able to do diversity unless we invest in this kind of humanities education. We must make time and space to talk and learn about ourselves and each other. Intentionally talking about small differences, whether it's our country of origin, our native language or our Shabbat practice, builds the very same habits of mind as discussing racial differences or political differences.
Helping students see how these three disciplines offer multifaceted perspectives on the same questions holds the potential to transform Jewish education. Instead of seeing Jewish education as primarily about literacy, cultural transmission or collective belonging, the Jewish humanities empower learners to find their own identities and to learn how to do diversity with others.
Over the past year, we have reorganized our school to support a focus on Jewish humanities. We created a middle school humanities department to align curriculum, find interdisciplinary connections and develop a shared vision of Jewish humanities. These Jewish studies, language arts and social studies teachers meet weekly to share lesson ideas, compare learning goals and develop their practice in the context of a professional learning community.
Jewish Education for a Diverse World
In addition to their core teaching, the Jewish humanities teachers developed and implemented schoolwide programs, including a yom iyyun (day of study) earlier this year focused on the Afghan refugee crisis. Under the guidance of their teachers, student council put together an interfaith panel of local activists working to resettle refugees in the greater Boston area. The panelists described how their faith identities intersected with their commitment, and then teachers built on this to explore the experience of refugees through the lenses of literature, history and Jewish text.
The example of the Jewish humanities approach shows how day schools can reframe diversity education as a strength. Bethamie Horowitz once wrote that we should stop asking "How Jewish are you?" and instead ask "How are you Jewish?" I believe that Jewish communities and schools must stop asking "How diverse are we?" and instead ask "How do we do diversity?" This shift allows us to intentionally scaffold the skills and habits of mind that kids need to encounter diversity throughout their lives and lead lives filled with meaning. Not only will our students go out into the world as prepared as their peers who are educated in "more" diverse settings, they can be better prepared for having learned the skills and habits of mind of intentional diversity.
Historically, Jewish education has been viewed as an investment in a child's Jewish identity, sometimes at a cost to their general education. Although it is a well-established finding that graduates of Jewish day schools go on to be as successful as or more successful than graduates of secular schools, some have argued that choosing Jewish education means choosing to withdraw from the world around us, to emphasize particularism over universalism.
I believe that when we decide to do diversity, we recognize that our children's Jewish identities are an indivisible part of who they are in the world. We equip them with the knowledge, skills and habits of mind they need to navigate the complexity of an increasingly global and interconnected world. Ultimately, this kind of Jewish education will teach them that the world is a bigger, more diverse and more complicated place than they could have imagined.
Schools, and particularly Jewish day schools, have a responsibility to do diversity. Day schools must help students take pride in who they are, take on the perspectives of others and grapple with new experiences. This approach will help students connect their own lives and in the wider world.
Return to the issue home page:
Image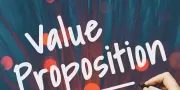 Spring 2022