From the CEO: Delivering on Our Promise
From the CEO: Delivering on Our Promise
No matter how dramatic the end result, good-to-great transformations never happen in one fell swoop. In building a great company or social sector enterprise, there is no single defining action, no grand program, no one killer innovation, no solitary lucky break, no miracle moment. Rather, the process resembles relentlessly pushing a giant, heavy flywheel, turn upon turn, building momentum until a point of breakthrough, and beyond.
--Jim Collins
In the two decades since Collins published Good to Great, businesses and nonprofits have built on ideas like the flywheel to inspire and propel growth and sustainability. Like the principle in physics, each turn of a flywheel stores kinetic energy that can produce power.
This concept aligns well with Prizmah's strategic approach to strengthening day schools. We stand with our schools and their community partners, pushing at the flywheel, each year strengthening their ability to nurture, inspire and grow young minds. We know that there are many turns of the wheel that stimulate and enable our schools to succeed over the long term: building powerful networks, investing in educational excellence, talent, affordability, knowledge sharing, recruitment and retention, to name just a few. When we see positive results, the flywheel starts to spin as each school's "value proposition" strengthens. Success breeds success; momentum builds into a "virtuous cycle" of growth.
I believe we stand now in just such a breakthrough moment; the efforts that make the day school enterprise thrive are building momentum.
Jewish day schools excelled in the most difficult circumstances of Covid. This was no chance happening. I believe that "You are only as good in a crisis, as you were the day before the crisis." It is through years of pushing at the flywheel, investing in excellence, that paid off through the pandemic.
As a result, net enrollment in day schools grew 3.7% between 2019 and 2021, running across denominational and geographic lines, as demonstrated in the Prizmah 2021 Enrollment Pulse Survey Report. For the first time since 2008, there is a measured enrollment increase in North American Jewish day schools. There are signs this positive momentum might continue as we emerge from the pandemic, hopefully spreading to those schools that have not yet seen growth.
Some of this growth comes directly from families choosing day school for the first time. From Prizmah's study "Seizing the Moment: Transferring to Jewish Day School During the COVID-19 Pandemic," we learned that newly enrolled families, who might have returned to previous schools as the worst of Covid passed, fell in love and plan to stay, with 80% re-enrolling.
The signs are positive beyond enrollment. Prizmah's 2022 Development Pulse Survey Report demonstrated that three-quarters of schools exceeded their fundraising goals in the previous school year, and more than half increased their goals this year.
Alongside annual giving, investment in endowments is a vote of confidence in the school's future. Seventy-eight percent of survey respondents reported that their school has an endowment fund, averaging more than $8 million. Of the schools reporting they do not yet have an endowment, 50% plan to launch a campaign in the next five years. Endowment growth is a key means for schools to address the affordability challenge.
Inside our schools and classrooms, professionals are accessing resources to continually improve the educational experience. Prizmah's second Mental Health Summit, sponsored by the Ruderman Foundation, allows school leaders to engage deeply in strategies for strengthening the social and emotional wellbeing of all members of the school community. When the whole school experience delivers on its promise for students and their families, the long-term impact reaches the broader community.
Even with all these and other promising "turns" on the day school flywheel, we recognize ongoing needs and challenges.
In thriving Jewish communities, schools can deepen their impact by collaborating with other educational experiences, much as Prizmah's Engage initiative partners with PJ Library to bring new families into our buildings. When philanthropists and investors gather at Prizmah's Day School Investor Summit this May, they will connect, learn and catalyze additional, impactful investments in their schools and the field.
The recent study sponsored by Keren Keshet, "The Jewish Education of Today's Jewish Leadership," demonstrated that day school graduates are disproportionately represented in the leadership ranks of our Jewish communities. It is just another demonstration of how important day schools are to the life of the Jewish community. The investment of families and funders decades ago in our schools continues to pay off in our leadership.
According to the research, at a time when "lived Jewish spaces" are declining, "constructed Jewish spaces" like day schools become more important—they are the places where Jewish socialization occurs. We need to tell this story.
The day school value proposition is powerful and growing. Our flywheel is spinning, and the impact of coordinated efforts over time are making the desired impact. As we redouble our efforts, now is also the time to tell the stories behind the data that illustrate just what difference a day school makes.
Return to the issue home page:
Image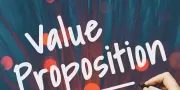 Spring 2022