Featured Articles
From the CEO: The Miracle of Jewish Day Schools
This issue of HaYidiyon is being published between our two "miracle" holidays—Hanukkah and Purim. We insert the Al Hanissim ("on the miracles") prayer into our liturgy on these two holidays, saying that we thank Hashem "for the miracles, the redemption, and the triumphant victories, and liberation...
From the Board: B'Yachad: Together Toward a Vibrant Jewish Future
The starting point of the Prizmah strategic plan, titled "B'Yachad, Together: Towards a Vibrant Future for Jewish Day Schools," is, in some ways, the same as its aspiration: Nothing is more important than putting day schools and the day school field on a solid trajectory over the coming decades. All...
Professional Development Towards Becoming an Anti-Racist Jewish Day School
Asking Race Questions "Where are the Jews of color?" I asked myself as I sat in an auditorium full of Jewish educators. The daylong conference was focused on civics education in Jewish educational settings and drew hundreds of Jewish educators from throughout the New York area. And as I looked...
In This Issue
In the Issue: In These Times
May you live in interesting times. —apocryphal Chinese curse
In these times, this famous curse seems to be visited upon us. No matter where we live, the people we befriend or the shul we daven in (or not), we cannot help but be touched by the currents that have been running through our social and political worlds. The turbulence has swept over not only the United States but countries around the world as well. No one is an island, and no country or community is immune.
This issue of...
About This Issue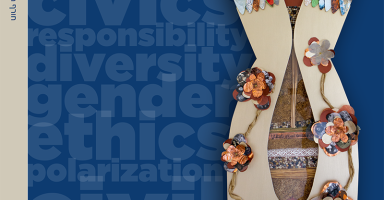 This issue shows how Jewish day schools help students engage with serious social issues in ways that cast more light than heat. Whether the issues concern race or feminism, gun violence or identity, day schools of all kinds foster conversations and create programs that build understanding and give voice to opposing, often passionately held positions, while finding paths to achieve communal unity amidst divisiveness. They do so by adhering to the school's mission and to those values that unite us.
Click here to download the pdf and printer-friendly version of HaYidion.
Image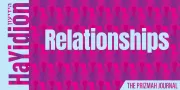 Spring 2023
Image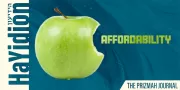 Fall 2022
Image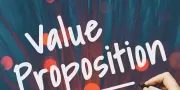 Spring 2022
Image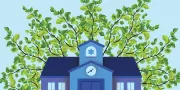 Fall 2021
Image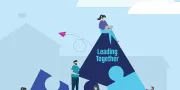 Spring 2021