Response by Rabbi Elie Kaunfer
Response by Rabbi Elie Kaunfer
I do think the conception of intentional community has a place in the day school setting, however. Intentional communities and the members that populate them can serve as models for day school students, providing a concrete path for them to grow beyond their day school education.
Berger notes, "To be frank, in light of what we know about the developmental, social and psychological aspects of identity formation, with more enduring life choices in most cases occurring only after college or marriage, I am unsure what we can realistically expect of the K-8 day school framework." Indeed, many of the intentional communities in Jewish history were populated by Jews in their 20s and 30s. It is this age group that is full of energy, actively forming identity while unfettered by the time limitations of children.
Berger describes medieval Jewish society in which one such intentional community—that of a yeshiva and its scholars—are integrated within a wider "natural community" framework. I think it is worth exploring an integrated day school framework in which K-12 students have meaningful, ongoing relationships with intentional communities populated by Jews in their 20s and 30s. While such intentional Jewish communities are starting to emerge—Moishe House and Avodah: The Jewish Service Corps, for instance, as well as Yeshivat Hadar, an intensive egalitarian yeshiva in New York—they currently have no relationship with day school students.
Imagine a program in which day school students enter these intentional communities on a regular basis, connecting to the members of these communities and learning from their activities. For instance, a day school program that sends motivated students to learn in the beit midrash of a yeshiva could have multiple benefits: K-12 students would have a live picture of what it means to voluntarily engage in Jewish text study, and live out a passionate Jewish identity. Intentional community members could see themselves as an integrated part of a larger Jewish community, and actively build relationships with the next generation of engaged Jews.
Berger asserts that day schools have the potential to "'incubate' intentional Jewish adults." What better way to motivate day school students to continue their engagement with the Jewish community than building frameworks in which students and current members of intentional communities interact on a substantive basis. In a world where individual choice is paramount, a day school education is no guarantee of an engaged Jewish life. But providing concrete models of passionate engagement in Jewish community—the kind best demonstrated by intentional communities—can influence today's day school students to become tomorrow's intentional Jewish adults.
Rabbi Elie Kaunfer is the executive director of Mechon Hadar (www.mechonhadar.org). In May he received the Avi Chai Fellowship, intended to help fund Yeshivat Hadar, the first year-round egalitarian yeshiva in the United States.
Return to the issue home page:
Image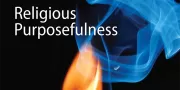 Fall 2008