From the Desk of Susan Weintrob, RAVSAK President
From the Desk of Susan Weintrob, RAVSAK President
I would like to welcome Dorit Zmiri as our new Judaic Studies position to the RAVSAK Executive Board. This position will help support our Hebrew Language and Judaic Studies professionals and strengthen the network among these colleagues. Dorit is an experienced and talented educator. She is Boston Jewish Community Day School's Middle School Director and Coordinator of Jewish Studies. Dorit has taught and supervised K-12 in both Hebrew and Judaic Studies. Her enthusiasm and leadership makes her a wonderful mentor and I know that she will add a tremendous amount to RAVSAK in this new position. Dorit has a BA from Tel Aviv University and a degree in Jewish Studies from Hebrew College in Brookline, MA.
RAVSAK has been fortunate to receive grants from a number of foundations who support the very important work we do in the field of Jewish education. Project Rope: Roots of Philanthropy Education, with a grant from the Jewish Teen Funders Network, provide opportunities to teach teens about the tzedakah's value and importance in Jewish tradition. As educators, we know the importance of learning experientially; this project gives our high schoolers the hands-on learning experience of running a fundraising campaign for a cause in their local communities and in Israel.
Through a generous grant, the Jacob and Hilda Blaustein Foundation is supporting professional development of our heads of school by establishing the Small School Professional Development Scholarship. The scholarship program will provide up to 20 heads of small schools full scholarships to the 2009 RAVSAK Annual Leadership Conference in San Francisco. Applications will be available in September on our website. Because of this opportunity, our conference planners are planning new sessions specifically for those from small schools and small Jewish communities.
We have also received a wonderful grant from the Jewish Funds for Justice. Supporting our Middle School teachers, this grant will involve a training seminar in social justice education this fall, particularly relevant for this age group's intense interest in fairness and peer group. For all of these programs, look for longer descriptions and contact information to register your schools throughout the pages of this issue.
You'll notice as well that the RAVSAK staff is growing by leaps and bounds. The Executive Committee welcomes three new colleagues to the RAVSAK offices: Shaya Klechevsky, Assistant to the Executive Director, Rachel Bergstein, High School Coordinator, and Rafi Cohen, Davidson Intern.
The strength of RAVSAK is in our networking—I know its membership and professionals have supported all aspects of my school's programs and leadership. RAVSAK is leading the way in Jewish education. We can all take pride in the work of our executive director, Dr. Marc Kramer, our professional staff, and our generous supporters.
As a new resident of the Bay Area, I look forward to seeing you at the San Francisco Conference this January.
B'vracha,
Susan
Susan Weintrob is the President of RAVSAK and the Head of School at the Ronald C. Wornick Jewish Day School in Foster City, CA. Susan can be reached at
sweintrob@wornickjds.org
.
Return to the issue home page:
Image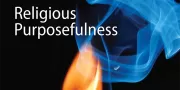 Fall 2008