Jewish Day School Headship: Making a Demanding Job More Manageable
Jewish Day School Headship: Making a Demanding Job More Manageable
Joshua Elkin
… there are virtually no documented instances of troubled schools being turned around without intervention by a powerful leader. Many other factors may contribute to such turnarounds, but leadership is the catalyst. (Wallace Foundation: Becoming a Leader, 2008)
More often than not, the principal's skills determine whether a school becomes a dynamic learning organization or a failed enterprise. (Southern Regional Education Board)
With each of our schools functioning independently (as opposed to a public school system with multiple levels of operational support), and given the intensity of parent and communal investment in day schools, the demands on anyone holding this position are immense; the potential for burnout is often high. At the same time, the value to a school of a substantial tenure (at least eight to ten years) for a successful head is incalculable. Leadership transitions, when they come too frequently, can interrupt forward progress all too easily.
The day school field desperately needs more "Heads Who Inspire," professional leaders who will serve schools with knowledge, experience, and wisdom so that schools continue to fulfill their potential. What can be done to nurture sitting heads of schools so that they feel that the position is more doable and so that more talented individuals consider careers as heads of school?
Both personally, from my twenty year tenure as a day school head, and professionally, as PEJE focuses even more sharply on the central role of the head of school, I believe we have an obligation to attend to what has been called "the care and feeding" of a head of school.
Not too many years ago, I found that expression somewhat awkward; however, the more I reflect on it, the more I feel it has a place in our vocabulary. The terminology of caring and feeding helps to concretize the nature of the support which is required. We can easily agree on the caring which focuses on the professional growth of the head, such as well-conducted annual performance reviews. What is less clear are the implications of the word "feeding." This term implies a deeper level of nurturing.
Heads Need to Care for Themselves
As with most challenges, change starts from within. It is easy to overlook the role that heads can play in sustaining themselves. There are a number of strategies which are often mentioned in the literature about senior executives embracing habits of personal care. While they may seem obvious, the list bears repeating: proper diet; regular exercise; reasonable amounts of sleep; and firm parameters on hours worked per week, as well as number of night meetings.
Less frequently mentioned is the need to embrace some areas of interest which are not directly related to the work of the headship (e.g., music, gardening, pleasure reading, etc.). Through many of my years as a head, and even with the busy travel schedule I maintain at PEJE, I have tried to keep up participation in a community chorus. Choral singing is one of my own sources of inspiration, and making time to recharge my batteries through singing makes me a better leader in many ways. Heads need to discover (if they have not yet) their private joys and allocate time to feed and replenish their souls.
Related to cultivating personal interests, I would recommend a specific activity that can also help heads care for themselves: the power of writing. Writing, at least for me, is a means to clarify thinking and serves as a restorative endeavor, especially in the face of so many external demands. Whether through personal journal-keeping, periodic reflections shared with a wider audience, or even scholarly essays, writing can indeed be seen as a tool for personal and professional development.
While self-motivated efforts are essential (and usually cost-effective!), the value of seeking out and working regularly with a professional coach cannot be overestimated. At PEJE, we have witnessed the power of this kind of support over and over again. The most talented athletes, for example, would not dream of advancing in their sports without a proper coach, and heads of school should see themselves similarly.
Finally, there are seminars and workshops—often highly impactful—which can provide much needed expertise to help sustain and grow one's leadership capacities. Each head needs to make sure that funds for such professional development are built into the annual budget and then formally approved by the board. In addition to making sure the head has sufficient funds allocated for professional development, the board has other roles to play.
Boards Need to Care for Their Heads
Each board and each board member must support, nurture, and care for their head in a number of ways. Yes, to be sure, the board has the formal responsibility of evaluating the head, and this includes sensitive decisions related to contracts. However, the larger role, on an ongoing basis, is for the board to provide much needed support to the head, to ensure the head's continued success for the good of the school.
Based on decades experience with heads and boards, the National Association of Independent Schools (NAIS) has articulated unequivocally what the board must do as a whole, and how each individual trustee is expected to behave with respect to the head. According to NAIS, the fifth principle of good practice for boards is "The board selects, supports, nurtures, evaluates, and sets appropriate compensation for the head of school." The ninth principle for each individual trustee is "A trustee has the responsibility to support the school and its head and to demonstrate that support within the community."
These principles did not emerge from thin air; they have been developed based on an incalculable number of incidents and cases where this vital support was either clearly present or painfully absent. The imperative to support a head becomes all the more strategic when boards include significant numbers of parents of current students. These board members need to be constantly reminded by the board chair and by the committee on trustees (or committee on governance) to leave their individual parent perspective at the door before entering a board meeting. Each and every board member needs to demonstrate the nurturing support of the head at all times. This means backing the head on all operational decisions (including the hiring and firing of all staff and all admission decisions). The board can certainly offer its wisdom and perspective for the head to consider, but the board must restrain itself from public disagreement with the head's operational decisions. Board member parents with a particular concern to discuss with the head should do so privately, with the board hat removed.
The annual review of the head's performance is the formal and confidential process and setting where the head and the members of the review committee can collaboratively examine performance and assure themselves and the board that the head is performing effectively (and if not, that processes are put into motion to coach the head toward more effective performance or to help effect a smooth and dignified transition to new leadership). Boards need to be committed to the head's success, with performance reviews that leave everyone feeling good about the process and about its value to the head and to the success of the entire school.
The head's job is a demanding one. The board chair, as the top supporter of the head, must be on the lookout for signs of stress and isolation. He or she must be ready to be proactive in helping to alleviate the situation. This kind of "feeding" can take the form of the gift of a meal, or tickets to a special event or performance, or use of a vacation home, or enforced time off and away in order to recalibrate and to achieve a re-centering and recovery. Within a well-functioning partnership of board chair and head, it is likely that these kind of opportunities for additional nurturing and support will surface. The opportunities need to be seized, and in a timely fashion.
Through our work at PEJE, we have become increasingly sensitized to the critical influence played by professional leadership and effective governance. The head and board (and its chair in particular) are the core team that determines how effective and compelling a Jewish day school can be. Working together to provide vital support for the head is one of the best ways these two critical parties fulfill their potential and make our day schools strong and successful operations. ♦
Rabbi Joshua Elkin, Ed.D. is the Executive Director of PEJE, the Partnership for Excellence in Jewish Education, and former Head of School of the Solomon Schechter Day School of Greater Boston. He can be reached at
[email protected]
.
Return to the issue home page:
Image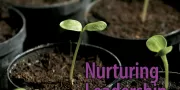 Summer 2009