Bookcase
RAVSAK Staff
Books / Textbooks
Bean, S.M. and Karnes, F.A. Leadership for Students: A Practical Guide for Ages 8 – 18, 2nd Edition.
Boccia, J. A., ed. Students Taking the Lead: The Challenges and Rewards of Empowering Youth in Schools.
Bronznick, Shifra, Goldenhar, Didi, and Linsky, Marty. Leveling the Playing Field: Advancing Women in Jewish Organizational Life.
Brown, Erica. Inspired Jewish Leadership.
Charney, Ruth Sidney. Teaching Children to Care.
Delisle, D., & Delisle, J. Growing Good Kids: 28 Activities to Enhance Self-Awareness, Compassion, and Leadership.
Ellis, J., Small-McGinley, J., & DeFabrizio, L. Caring for Kids in Communities: Using Mentorship, Peer Support, and Student Leadership Programs in Schools.
Hannum, Kelly M. and Hoole, Emily. Tracking Your Development.
Hoerr, Thomas R. School Leadership for the Future: Leading the Independent School.
Hughes, Sandra R., Lakey, Berit M., and Bobowick, Marla J. The Board Building Cycle: Nine Steps to Finding, Recruiting, and Engaging Nonprofit Board Members.
Kotter, John P. Leading Change.
Lewis, Hal M. From Sanctuary to Boardroom: The Jewish Approach to Leadership.
Lombardo, Michael and Eichinger, Robert. The Leadership Machine. Minneapolis: Lominger, 2000.
—. Eighty-eight Assignments for Development in Place. Greensboro, NC: CCL P, 1989.
MacGregor, M. G. Leadership 101: Developing Leadership Skills for Resilient Youth (Facilitator's Guide).
MacGregor, M. G. Designing Student Leadership Programs: Transforming the Leadership Potential of Youth.
Marx, J. How to Win a High School Election.
McGuire, John B. and Rhodes, Gary B. Transforming Your Leadership Culture.
van Linden, J. A., Fertman, C. I., & Long, J. A. Youth Leadership: A Guide to Understanding Leadership Development in Adolescents.
Wagner, Tony. The Global Achievement Gap.
Zachary, Lois J. The Mentor's Guide.
Zenger, John H. and Folkman, Joseph. The Extraordinary Leadership: Turning Good Managers into Great Leaders.
Articles / Studies
Cohen, Steven M., J. Shawn Landres, Elie Kaunfer, and Michelle Shain. Emergent Jewish Communities and their Participants: Preliminary Findings from the 2007 National Spiritual Communities Study.
The Innovation Ecosystem: Emergence of a New Jewish Landscape. LA and NY: Jumpstart, The Natan Fund, and The Samuel Bronfman Foundation, 2009.
Kaunfer, Elie. "Attracting Young People to Jewish Life: Lessons Learned from Kehilat Hadar." Jewish Education News (Spring 2005): 1-2.
Landres, J. Shawn. "The Emerging Spiritual Paradigm." Sh'ma 37/638: 11‐12.
Project Adventure. Youth Leadership in Action: A Guide to Cooperative Games and Group Activities.
Wheatley, M. "Good-bye, Command and Control." The Jossey-Bass Reader on Educational Leadership (Vol. 1, 339-347).
Websites
Congressional Youth Leadership Council: www.cylc.org.
CyberSisters: www.cyber-sisters.org.
Do Something: www.dosomething.org.
Free The Children: www.freethechildren.org.
G.U.T.S. www.presentation-style.com/guts/default.html.
Hugh O'Brian Youth Leadership: www.hoby.org.
Leadership Village: www.leadershipvillage.com.
National Council on Youth Leadership: www.lzrnews.com/articles/22&1.
National Youth Leadership Council: www.nylc.org.
National Youth Leadership Forum: www.nylf.org.
National Youth Leadership Network: www.nyln.org.
The Points of Light Youth Leadership Institute: www.pyli.org.
Youthleadership.com: www.youthleadership.com.
Youth Leadership Institute: www.yli.org.
The Youth Leadership Support Network: www.worldyouth.org.
Return to the issue home page:
Image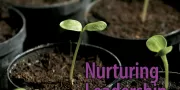 Summer 2009