An Open Letter to Jewish Philanthropists
An Open Letter to Jewish Philanthropists
Since the Pew Research Center issued the results of its survey of U.S. Jews last year, most of the commentary has been downbeat, with many people worried about the rise of Jews of no religion and no denominational identity, the continued increase in intermarriage (especially among the non-Orthodox), and lackluster levels of Jewish identity, communal affiliation, and raising children as Jews. To keep a long study short, in this interpretation, things are not looking so good for the Jews in America.
In the midst of all this doom and gloom, there is another, much more positive story. This is the story of the extraordinary power of Jewish day schools to shape, strengthen and build the future of the American Jewish community. Compared to other forms of Jewish education, Jewish day schools have the greatest impact on future Jewish identity, engagement, philanthropy, support of Israel, and raising Jewish children.
But day schools face serious challenges. As anyone working or volunteering in the day school field can attest, tuition revenues (almost) never cover the full cost of educating students. Budget shortfalls are made up by fundraising.
Large Jewish communities such as New York, Chicago, south Florida, and Los Angeles can often successfully address these challenges because they benefit from economies of scale, where more students mean greater financial stability for day schools, and because they tend to have more access to donors with tremendous wealth.
But smaller communities struggle to maintain their day schools because they lack economies of scale and often do not have access to big donors. Many of these smaller Jewish communities are in "Meds and Eds" towns, where universities and health care systems bring in Jewish academics and professionals who want a Jewish day school education for their children (as is the case in Providence, where we live). While professors, doctors and other professionals earn solidly middle-class incomes, even they cannot often afford to pay the full ticket price for a day school education (especially if they have multiple children), and they are rarely in a position to give the kind of transformative gift that can put a small community's day school on stable financial footing.
Moreover, most multi-millionaires and billionaires, who have the real power and capacity to make day schools financially sustainable in the long-term, don't live in these communities anymore. Jewish federations in smaller communities, despite some continued assistance to day schools, face their own fundraising challenges and other local and overseas allocation demands.
As a result, Jewish day schools in smaller, middle class communities face relentless financial pressure. They are on a never-ending treadmill, seeking to raise enough money each year to continue operating, but without any promise of long-term financial sustainability. Some such schools have closed, and others are likely to close every year without outside support.
Without day schools, Jewish life in smaller communities will be weakened. Families committed to day school education will move away or never come in the first place. For many small communities, the inability to maintain a Jewish day school is a clear sign of a community in decline. As importantly, our national Jewish community will suffer. Small schools can create big leaders, they can strongly influence their local colleges, universities and communities, and they play a vital role in maintaining Jewish life across the United States, not just in the biggest, wealthiest communities.
Where do we go from here? We know Jews are capable of amazing accomplishments. More than a hundred years ago, a group of committed Jews decided the Jewish people needed a sovereign state of their own. Today, Israel is a military, agricultural, technological, and economic marvel—and American Jews have played a key role in Israel's success.
Meanwhile, today the American Jewish community is far from stable. Instead, we are at a crossroads, with some major communal decisions pending. We believe that Jewish day schools are our best strategy for strengthening and sustaining Jewish life in America. And we believe—like the Zionist founders and supporters of Israel—that a radical change is needed in Jewish life.
There is no logical reason why every day school is on its own in its search for financial stability, or why there is such inequality between schools in smaller and larger communities. The fragmented way in which we support day schools is, to put it bluntly, an embarrassment to our national Jewish community.
We want to start a conversation with you, major Jewish philanthropists, about developing a national endowment to support all day schools. You are smart, thoughtful, committed people with a huge capacity to support day school education and secure the American Jewish future—not just in your local communities, but nationally in a systematic way. With your minds and resources, we feel certain that in a hundred years, our great-grandchildren will look back and admire how our generation strengthened and safeguarded American Jewish life. We invite you to react to our concerns, consider our ideas, and develop them further. Let's get the conversation started.
---
Adam Tilove is head of school at the Jewish Community Day School of Rhode Island in Providence. atilove@jcdsri.org
Laurence Kotler-Berkowitz is president of the board of trustees , 205lkb@gmail.com
Return to the issue home page:
Image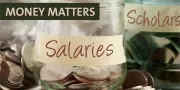 Winter 2014