Long-Term Solution to the Money Problems of Parochial Schools: Government Funding
Long-Term Solution to the Money Problems of Parochial Schools: Government Funding
Over the last fifteen years, the Supreme Court precedent has made it clear that governmental programs that fund parochial schools in the United States are constitutional. The thrust of this short piece is to note that Jewish day schools must join many other parochial schools in advocating for increased government funding of the private school system within the United States, and with such a change implemented, the basic financial situation of all Jewish schools would change dramatically and for the better. The "money" issue would go away.
The most significant recent case about this was Zelman v. Simmons-Harris (2002), where a group of taxpayers objected to the school voucher program in Cleveland, Ohio, which funded both private parochial and private secular education. The Supreme Court noted that for many years the Cleveland public schools had "been among the worst performing public schools in the Nation" and that the purpose of this program was to give students choices that they could actually afford for an excellent education.
Even though the program funded mostly religious schools, the Supreme Court ruled that the program did not assist religious schools in violation of the Establishment Clause for three reasons:
The funding program was created for a valid secular purpose of increasing choice and on its face was neutral with respect to religion (in that it funded all schools of any faith).
The funding program gave parents the right to decide where to spend the vouchers. Parents were making the choice about whether religious or nonreligious schools received the money and not the government.
Since the program provided parents with a number of secular options for educating their children, even though most of the private schools in the program were religious, that was not enough to make out an Establishment Clause violation.
Although Zelman has been the subject of a great deal of discussion and analysis, it remains the law of the land and has not been subject to significant challenge in many years. Furthermore, the Supreme Court reinforced the sense that such funding was proper when it turned away a challenge to a tuition tax credit (for every dollar you give, you get to deduct a dollar from your state income tax) for a parochial school in Arizona Christian School Tuition Organization v. Winn (2011).
What this means in practice for Jewish schools is that there are many completely legal ways that the government can help pay for any and all private education including Jewish education. Indeed, all six of these programs are in place in various locales.
The government can offer tax credits for tuition payments. (Functionally, tax credits mean that wealthy people can send their children to private school for free.)
The government can offer donor tax credits, so that when an individual or corporation gives money to a private school, they can deduct that amount from the taxes they pay the state.
The government can offer full vouchers to parents of fixed amounts, so that the parents can use that voucher to pay or help pay for tuition at any private school.
The government can pay for transportation to and from private schools.
The government can pay for textbooks for secular studies for private school.
The government can provide secular studies teachers in parochial schools in certain settings.
And many more such programs are possible.
Why is this important in any conversation about money? The answer is worth repeating over and over again. Every dollar that is given to the parochial school system by federal, state or local government is a dollar that schools themselves do not have to raise. In the case of aid in the form of vouchers or large tax credits, what is being discussed is actually a method of funding Jewish schools that could substantially and directly change how all Jewish schools are funded, dramatically reducing the tuition costs of Jewish education.
For example, if the state or federal government provided voucher subsidies to private and parochial schools nationwide that were only half of the per student cost that government spends on students in public schools, that would mean a government subsidy of more than $6,000 per student per year for Jewish schools. For a Jewish school with 300 students enrolled, that would be a government allocation of more than $1.8 million per year, a truly game-changing sum and yet (one could claim) only half the amount to which the school is actually entitled.
If the Jewish community were to successfully engage in a long-term lobbying campaign—along with other parochial and private schools of many different faiths—to increase government funding of all private schools, the possible upside would be huge. Besides the value associated with interfaith lobbying around a coalition of the faithful for a common goal, this effort, when successful, could create a model of Jewish schools that are not dependent upon tuition and do not turn away students for financial reasons. This is the model in the UK as well as other Western democratic nations and Israel. In the UK, more than 60% of the Jewish children go to Jewish schools, markedly higher than the number in the US. Reduced tuition would seem to be a major reason.
Going back decades, there has always been a sense that vouchers were constitutionally suspect in the United States, and would be the beginning of the end of the wall of separation. Neither of these objections seem to be correct. What is now clear is that many different programs to aid private and parochial schools are both constitutional and under consideration in many jurisdictions. These governmental programs are the only way to significantly change the basic funding structure of Jewish day schools, and are worth considering.
The community of these who care about Jewish education ought to be aware of the legal developments of the last decade and support lawful approaches to funding private and parochial schools that aid Jewish education.
---
Rabbi Michael J. Broyde is a professor of law at Emory University and a senior fellow in its law and religion center. mbroyde@emory.edu
Return to the issue home page:
Image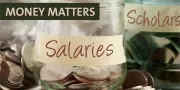 Winter 2014