Working Together for a Bright Future
Working Together for a Bright Future
Rebekah Farber, Chair, Board of Directors
It has been an honor to serve as the chair of RAVSAK's Board of Trustees for almost three years now. Our board is a trusted and trustworthy group of individuals, cultivated to provide expertise in many areas of Jewish day school leadership, finance, law, organizational behavior and good common sense. I have learned so much from each of my colleagues on the board, mostly about their steadfast resolve to put the needs of our constituent schools as the north star of our work. It is with that resolve that our board made the important decision for RAVSAK to join with the four other national day school organizations with which we have long collaborated to consolidate our efforts into a new central national organization.
A lot of energy went into our decision to create a consolidated effort that could represent the many and diverse values of a Jewish day school education and could strengthen its potential for the future. This was one of the most formidable tasks our board has ever undertaken, and every conversation was framed by the question, "What will best serve our schools?" The board deliberated for over a year; we wrestled, we debated, we weighed. We studied focus groups, survey results and data, and consistently reflected on how to meet the needs of our constituent schools both now and in the future. Momentous decisions often contain within them leaps of faith, and the RAVSAK board is taking this leap and taking this risk because of our belief in the potential of this new consolidated organization.
I and the entire board are incredibly proud of everything that RAVSAK has accomplished on behalf of Jewish community day schools and the field. The work we do and the care we take (and hope you have felt) has always been done to strengthen the Jewish mission of schools, build Jewish leaders, provoke thoughtful conversation and elevate and enrich creative Jewish education. Every accomplishment, from our grassroots days to our most recent field-building successes, has been achieved with the needs of the schools foremost in our minds.
We know that for some of our member schools, there may be some uncertainty about how you will be served in the future. Rest assured that the board and staff of RAVSAK will continue to influence the shape and substance of the many services and programs that the new organization will provide. The new organization will continue to create and support the leadership and the learners at community day schools worldwide. In fact, some of our best programs are slated to continue under the new umbrella. We invite you all to share your ideas and get involved with the new organization once it opens its doors to the field later this year.
We have loved our partnership with you, and have kvelled like proud parents at your many victories, large and small. Please know that we continue to support the holy work that you do and wish you all much mazal as you grow and evolve within your respective communities.
Please know that a great deal of work remains to be done in order for the new organization to become a reality and that our board and staff are working diligently to making that happen. Until then, let us hear from you. Continue to share and learn from each other in our Reshet groups. Call the RAVSAK office and let us know what is important to you.
We look forward to your continued partnership during this transition.
On behalf of the entire board of RAVSAK, I send gratitude for your trust and look forward to the future successes of your schools and our field.
Beshalom,
Rebekah
Return to the issue home page:
Image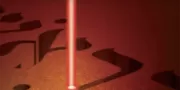 Jewish Literacy and Curriculum
Spring 2016