What Sticks?
Four day school alumni
Jewish literacy and curriculum require a tremendous amount of thought and work by day school faculty and administrators, day by day, year by year. In this article, we asked four recent alumni to look back over their day school experience and summarize what remains with them now. What lessons, skills, examples, practices or texts that they learned in school do they find still relevant, still playing a role in their thoughts, studies and pursuits today?
Emma Maier, Milken Community High School, Los Angeles, Class of 2014
It's 2 o'clock on a Tuesday afternoon and I'm sitting in Rabbi David Ellenson's Brandeis classroom, discussing issues of American and Israeli Jewish identity, conversion and boundary maintenance. The lecture, and anecdotal jokes, proceed as usual, until we are asked a question about the core texts we study when discussing conversion. "Yevamot 47b!" pops into my head, as I recall the lengthy study we did on conversion during my eleventh grade Integrated Jewish ethics class.
Recalling the Milken classroom is not a one time occurrence during my time at Brandeis. Be it in a class on inter-religious mysticism, teaching sixth grade Hebrew school, or leading davening in Kehilat Sha'ar, Brandeis's traditional, non-denominational, egalitarian prayer group, I am always brought back to the learning we did in the Milken classroom and community. Though these connections are often academically based, they are also rooted in the skills and values that Milken fostered within each student. At Milken, we were not taught what to think, but rather how to think. We learned how to look at texts critically, how to wrestle with God, and how to have an open heart and mind.
Both inside and outside the classroom we explored what it meant to create a kehilah kedoshah, a holy community—in body and in mind, in spirit and in reality. In eleventh grade, I was working to plan Friday night Shabbat services for an all-grade Shabbaton. The services were supposed to be "pluralistic" and inclusive of the entirely diverse community. I tried hard to think of a service model that would accommodate the entire community, but was completely stumped. Some only sang Carlebach melodies, some only knew Debbie Friedman tunes, and some could barely read a word of Hebrew while others were fluent. I turned to Rabbi Neal Scheindlin, my teacher and mentor, and asked him how it was possible to take this diverse community and create an inclusive and pluralistic prayer space where everyone felt comfortable. To which he replied, "Pluralism means everyone is a little bit uncomfortable."
Rabbi Scheindlin took my question and taught me how to reframe my thinking. I was focused on the specific idea of accommodating everyone, but I needed to bring the critical thinking skills learned in the classroom into the community. It was crucial to understand that pluralism does not necessarily mean comfort. We as community members needed to reconcile our differences and sit without discomfort in order to create a more holy community.
My learning and experience creating pluralistic community at Milken continue inspiring my work at Brandeis. I am currently the co-chair of Kehilat Sha'ar, where I strive to shape sacred, pluralistic spaces in which everyone is valued for their unique Jewish path. In the Kehilat Sha'ar model, we believe that traditionally observant parameters serve as a common denominator in communal spaces. In the Sha'ar community, some are not used to egalitarianism, while others are less familiar with traditional liturgy. This discomfort brings a wide range of Jewish community members together and creates a unique Jewish space on the Brandeis campus.
Milken provided me with the infrastructure to understand the challenges and beauty of pluralism, and to think about these issues in unconventional ways. It is because of the diverse challenges and makeup of the Milken community that I am positioned to lead the Sha'ar community today. Ultimately, I aspire to become a cantor and rabbi. Throughout my future years of learning, it is my intention to carry with me the value of being challenged, the spirit of Jewish pluralism, and the pursuit of questioning that was fostered by the Milken community.
Aaron Friedland, King David High School, Vancouver, Class of 2010
When I think back to my King David High School experience, I can characterize my entire five years with one word: chesed, or kindness.
I was taught kindness and pride from our remarkable custodian Jesse who would always smile, and offer a warm remark. I was shown kindness from our librarian Ms. Stibravy, who would encourage my curiosity for the African continent. And finally, I was shown and taught kindness by my teacher Shoshana Burton, who has played a profound role in shaping my current trajectory. Shoshi inspired students. Intentionally or not, she inspired us to grab onto what was being taught in various classes and apply them to chesed projects both local and international in nature.
On one occasion, Shoshi invited JJ Keki, a Jewish coffee farmer from Uganda to share his remarkable story with King David High School. Mr. Keki had witnessed the atrocities at the World Trade Center and he recognized that it was vital for him to collaborate with his Christian and Muslim counterparts to improve relations and ensure that such events would not take place in Uganda. He founded Delicious Peace, an interfaith coffee cooperative which united the Christian, Muslim and Jewish farmers of the region. Not only did this unification increase interfaith tolerance and awareness, it also helped to increase economic prosperity for the farmers, including the Jewish Abayudaya farmers.
After hearing JJ Keki speak, a connection was formed. The following year, I left for McGill University and over winter break, my family as well as family friends of ours travelled to rural Mbale, Uganda. I was incredibly fortunate to have this experience as it helped me to find meaning in my economics studies and apply my newfound knowledge to causes I was passionate about.
During this visit, I experienced firsthand the distance that students had to journey to get to school. These children, my counterparts, were traveling upwards of five kilometers to and from school to access the same education that I and my North American peers too frequently took for granted. While these students' persistence had helped them overcome distance, their lack of adequate food made learning difficult, which was clear to me then as well as on subsequent visits.
Another realization which was made clear while spending time with the three faith-based schools was that these students lacked the same safety net that I had been afforded.
As a dyslexic student, I struggled academically. In the North American context, I had to overcome a great deal to be where I am today. I was fortunate to have incredible parents who recognized the problem and addressed it. Once again, I was shown kindness. I had teachers adjust their styles and techniques to accommodate me. The proverb "It takes a village to raise a child" couldn't be more true. I was incredibly lucky to be that child.
By contrast, from my travels in countries such as South Africa, Uganda, India and Barbados, I've seen that students with learning challenges often do not get the same opportunities I was blessed with. Those students often are put to work with little hopes of escaping the poverty trap.
My experiences led me to create an organization called The Walking School Bus, which aims to provide the same safety net that I was afforded—one that empowers access to education, improves curriculum, and ensures nutrition. Five years ago, I began writing a children's book of the same name, the proceeds of which will all go to supporting educational opportunities in Africa. Schools can get involved as well (thewalkingschoolbus.com/our-reading-program). Volunteers read and record chapters of books in the public domain; these recordings are then sent to our partnered schools with the attached PDFs or physical copies. Students in our partnered schools have the opportunity to listen and read simultaneously. This works as a great teaching tool, impresses proper pronunciation onto our students, and fosters peer-to-peer community and kindness. If you would like to get involved with our project and help flip the current reality of educational attainment on its head, join our #TWSBflipsaccess2ed movement here: thewalkingschoolbus.com/flippingaccesstoeducation, and feel free to submit your own photo on social media or via email.
It is an honor for me to be in a position to give back to students who lack access to education and nutrition. Through The Walking School Bus, I hope to spread the same kindness that was shown to me and positively impact students in our partnered communities.
Emily Goldberg, Abraham Joshua Heschel School, New York, Class of 2014
"The white on the page is just as important as the dark on the page."
This teaching implicitly and explicitly echoed throughout the hallways of Heschel High School. My Jewish day school, perhaps like many, valued Jewish text and its myriad layers and perspectives. Our curricula throughout high school compelled us to use text as the binoculars for our respective journeys that were interwoven inside and outside of our school's four walls. From dissecting sugyot in tractate Sanhedrin to debating Thoreau's idea of transcendentalism, my classmates and I were expected to read every inch of any document. The words and empty spaces alike equally overflowed with opportunity.
I remember my first experience in my Tanakh class, an in-depth study of 1 Samuel led by a post-denominational and deeply religious teacher. His tattoo of the sefirotic elements on his palm glistened as he dissuaded his students from using English translations of the Bible in our learning community. Why? "I'd much rather hear your own interpretations. If I wanted a translation of Torah that silenced your organic ideas, then I wouldn't be teaching," he chuckled, as though the idea of sixteen-year olds taking ownership of biblical text was obvious. It was not obvious to me. I clung desperately to every English word and tutorial until they eventually dissolved beneath the questions that transcended their basic functions. What is the author not saying? How does Samuel's relationship with kingship and authority relate to my understanding of God? What do I think of the narratives written before me?
Soon, my Tanakh of sacred text became my canvas, covered not with copied ideas but rather my own endless questions and bold claims. Before I graduated high school, I had learned that the words on every page of text were not simply artifacts to understand; they enveloped an open invitation for me to engage in honest and limitless conversation with my faith. The white perimeter on every page of Tanakh, each daf of Talmud, and every scene in Shakespeare's plays challenged me to think critically, write without filters, and, most importantly, discover a voice of my own. No question, doubt or idea was too radical for my text to hold, but in order for them to be taken seriously, I must hold my voice just as accountable as that of Samuel, Rashi and Othello. I must root my voice in the textual conversations that breathe new life into Jewish learning.
The white on the page is just as important as the dark on the page. The words printed before my eyes are simply the first step of a lifelong conversation. When I choose to read text openly and vulnerably, my voice becomes as an active participant. My Jewish day school channeled its love of text into the students, molding us to become the unpublished, uncensored and unbound thinkers that ask the radical questions in college and beyond. Beneath these ideas that are etched onto the whiteness of our holy literature—ready to break ground and pursue a world as we see it ought to be—exists a grounded and unwavering commitment to the black words on every page.
Meredith Leon, Bernard Zell Anshe Emet Day School, Chicago, Class of 2011
It is so rare to come across a place that you can return to years later and feel as though you never left. BZAEDS, the day school I spent the most transformative eleven years of my life, embodies this place for me and for thousands of alumni. A day school experience is unlike any other education because the school becomes a part of you, teaching students how to be critical thinkers, upstanders and members of the Jewish community.
My teachers at BZAEDS taught me so much more than multiplication, American history, the stages of photosynthesis, and Hebrew. They went beyond the standard by taking students on field trips to illustrate the course material's impact on society, and brin​g​ing in speakers that inspired us to question our world. We were assigned projects that challenged our minds and creativity, from curating mini-museum exhibitions to writing a diary from the perspective a figure in the French Revolution. ​My day-school education t​aught me how to think, and when I went on to high school, where I was often taught to a test, the importance of having a progressive learning experience was crystalized.
Being in a small environment, where students will inevitably form tight-knit bonds with one another and the faculty, fosters a unique sense of community that remains strong for years. I made my lifelong best friends at BZAEDS and continue to visit to see teachers whom I had from nursery to eighth grade. It was truly amazing to see how the entire school—students, teachers and parents—came together for my family when my uncle passed away, and I don't think the support we received would have been possible at any other school.
Most importantly, BZAEDS laid the foundation of Judaism in my life through teaching me Jewish traditions, text, culture and history. BZAEDS gave me the unbelievable opportunity to culminate my Jewish studies by traveling to Israel with my eighth grade class. When I went off to high school and was faced with anti-Israel sentiments in my class, I had the experience and knowledge to stand up for Israel, and took it a step further by joining an Israel advocacy group through Chicago's Federation. Now, I am a freshman in college at USC, and have gotten very involved with USC's Hillel. Joining USC's Jewish life made my transition across the country so easy, and I have really found my place in it through attending Shabbat dinners, helping plan Jewish social events, and being a member of Trojans for Israel. It was BZAEDS that engrained in me the necessity of seeking out Jewish communities no matter where life takes me, because the future success of the Jewish people lies in the hands of my generation.
Return to the issue home page:
Image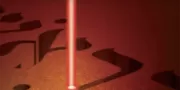 Jewish Literacy and Curriculum
Spring 2016