Setting the Bar High for Jewish Learning
Setting the Bar High for Jewish Learning
Lisa Exler
Many day schools boast creative and innovative programs that excite students about Judaism and produce graduates who continue their affiliation with the Jewish community. Yet many of these same students and graduates cannot independently navigate our core texts or comfortably and confidently practice Judaism. They may be enthusiastic about their Jewish identities, but they lack the skills, knowledge and experience to be the bearers and transmitters of Judaism into the next generation. If we want to truly ensure Jewish continuity, day schools must not only provide students with a compelling vision for Jewish life, we must give students fluency in the texts and practices that are the foundation of this vision so that they are empowered to own and shape the vision as well, in their own lives and in their communities.
So what would this "fluency" look like?
Imagine someone who is fluent in a language. She has command of the language, understanding when it is spoken, reading and deciphering the meaning of texts, speaking in a way that is easily comprehensible to others, and writing descriptively and analytically in her own voice. Now imagine that this "language" is not Spanish or Chinese, but Judaism and that it encompasses Jewish texts and practices as well as the concepts, values, vocabulary and narratives on which they are based. Fluency, as opposed to literacy, in Jewish texts and practice means not only the acquisition of content knowledge but also the skills to independently engage with Jewish texts and practice. Fluency also signals a level of confidence, comfort and ownership that goes beyond literacy or familiarity.
How do we go about educating towards fluency in Jewish text and practice?
One essential step is to create a shared definition or portrait of fluency towards which we are educating. Over the past year and a half I have conducted a field scan of Jewish education in day schools, visiting schools and talking with field experts, including scholars of Jewish education, day school teachers and directors of Jewish studies, representatives of the day school networks and staff at foundations that support Jewish education. Many practitioners want a set of standards to refer to as they articulate goals for their students. Standards would provide guidance on skills and dispositions to develop and also on content knowledge and material to master. A set of fluency standards would be a common point of reference, allowing practitioners in day schools from across the spectrum and around the country to clearly identify their educational outcomes.
The Curriculum Project, a joint initiative of Mechon Hadar and Beit Rabban Day School, is in the process of producing a proposal for such a shared definition in the form of a set of standards for fluency in classical Jewish texts and practice for nursery through eighth grade. This document articulates standards in the areas of Tanakh, Torah shebe'al peh, tefillah and Jewish practice and includes a narrative "portrait of fluency," grade-level benchmarks, models of how the standards and benchmarks can give shape to a curriculum, detailed lists of content and sample curriculum maps.
As these are standards for fluency, they intentionally set the bar very high, articulating a level of skill, knowledge and commitment for children that is the necessary foundation for them to become adults who can sustain, participate in, promote, and teach a vision of Jewish life that is meaningful and compelling. These standards, therefore prioritize empowering students with skills to study Jewish texts independently and with broad and deep content knowledge. They seek to ensure that students have learned the whole Chumash and the narrative sections of Nach, can study rabbinic sources independently and consult them as a source for Jewish practice, and are comfortable incorporating these practices into their daily life. We do not mean to imply that students will regurgitate massive amounts of information. Rather, we assume that students have much content knowledge at their fingertips and possess the skills and contextual frameworks to look up what they don't remember. Finally, these standards emphasize the ability to make meaning of Jewish texts and practices and the inclination to view oneself as an inheritor and participant in the interpretive project of the Jewish people.
Practically speaking, using this definition, an eighth grader fluent in Jewish texts and practice can open a Mikraot Gedolot to any page, read and translate a chunk of pesukim, pose questions about what she read, offer her own interpretation and compare it to the unvocalized Rashi text which she can read and translate as well. She can walk into a synagogue on a weekday morning, listen attentively for a moment, identify where in the service the congregation is, open a siddur, find her place and participate in the tefillah. She knows which brachot to say before and after she eats, says them by heart, and can refer to and analyze the mishnayot in Masechet Brachot that form the basis of the practice of brachot. Finally, she seeks opportunities to enrich her learning and practice, participating in a shiur at her synagogue or choosing a text-intensive learning track at camp.
The standards for fluency that we are developing build upon the critically important work that has been done in the past fifteen years to establish standards in Jewish education. In particular, they are influenced by the Tanakh standards and emerging rabbinics standards from the Jewish Day School Standards and Benchmarks Project of the William Davidson Graduate School of Jewish Education of JTS, the Zekelman Standards for Judaic Studies produced by the Menachem Education Foundation, and Moshe Sokolow's article "What Should a Yeshiva High School Graduate Know, Value and be Able to Do?" which appeared in Meorot: A Forum of Modern Orthodox Discourse. These efforts merit the attention of any school that seeks to strengthen its Jewish studies program.
As I visited schools and met with field experts, I began to consider what conditions would need to be in place in order for a school to be well positioned to achieve fluency standards. Here are some questions I found myself asking:
To what extent is there a culture of the deep importance of Jewish learning and practice? Are Jewish studies classes valued as much as English and math? How are Jewish holidays marked in school: are they only touchstones for strengthening Jewish identity, or is there also a goal to empower students to master the texts and rituals that make up the core of these special days?
To what extent are the limited resources of time and money allocated towards Jewish learning? How many hours of instruction per week are dedicated to Jewish text learning, tefillah and Hebrew? What percentage of the school's budget is dedicated to supporting Jewish learning and practice through the purchase of books and educational resources as well as the salaries of talented staff and administrators?
What qualifications are expected of Jewish studies teachers in terms of their Jewish text skills, content knowledge and pedagogy? To what extent are staff able to serve as role models not only of passion and commitment to a compelling vision of Judaism but also of fluency in text and practice? How comfortable and capable are Jewish studies teachers of pursuing students' interests and questions on the spot, by bringing in their own knowledge, consulting reference books and making connections to other texts?
Strong Hebrew language skills are necessary for fluency in Jewish texts. To what extent is Hebrew language learning prioritized? Are students' Hebrew skills strong enough by the time they begin studying classical Jewish texts to enable them to understand basic vocabulary in the text?
Fluency encompasses the development of technical skills (navigating a Chumash, reading and translating, distinguishing between different voices in a text), the acquisition of content knowledge (key characters and their relationships, major events and plot lines) and the cultivation of particular attitudes, values and dispositions (respect for the text and those who have interpreted it, critical thinking). To what extent do curriculum maps and learning activities address all three of these areas?
What tools are being used to assess student learning in Jewish texts and practice? How are teachers and school leaders held accountable for the learning that happens both in Jewish studies classes and more informally through holiday celebrations and special programs? To what extent do assessments influence curriculum development and instruction?
As two Jewish educational institutions that are focused on the centrality of text study, we at Mechon Hadar and Beit Rabban Day School are passionate about helping to train the next generation's bearers and transmitters of Jewish texts and traditions. We believe strongly that students fluent in the texts and practice of Judaism will be our community's source of strength and vitality in the years ahead. These students will be the engine of our culture and will shape and lead the Jewish community of tomorrow. Day schools play a critical role in equipping students for this responsibility. For some schools, an ambitious adoption of these standards in full will align with the school's mission and student body. For others, using the standards as a shared point of reference for student achievement in Jewish studies will clarify instructional goals and point the way towards raising the level of Jewish studies instruction across the field. As the standards are finalized, we are very excited to work with schools of all types to enable this emphasis on fluency in both skills and content to strengthen all of our students.
There is much work to be done, and we are optimistic. In my visits to schools I have seen examples of students who are achieving fluency: students who can open the Chumash and independently translate the text, compare it to a parallel narrative and ask questions about the similarities and differences; students who enthusiastically lead their peers in tefillah; and students who refer to the sugya in Bava Metzia about aniyei ircha kodmin (the poor of your town take precedence) when discussing where to allocate the money their class has collected for tzedakah.
In addition, since its inception 25 years ago, Beit Rabban Day School has served as a model for the commitment to educating students for fluency in Jewish text and practice. Indeed, the standards themselves are greatly influenced by Beit Rabban's approach of combining an emphasis on the development of strong skills and content knowledge with rigorous and deep inquiry and interpretation. As we further align our curriculum guide with these fluency standards, we are seeing how the standards help us strengthen and sharpen our curriculum maps, unit outlines, assessments and learning activities. Our students' skills, content knowledge and enthusiasm continue to increase, and our teachers report that their clearer understanding of educational goals and outcomes has helped them focus and improve their instruction.
We look forward to sharing these standards with the field in the coming months. We hope that as these standards are implemented, field-tested and revised, they contribute to the development of the next generation of empowered Jews, equipped with the knowledge, skills and passion which are their birthright and which will to ensure the creative vitality of Torah and the Jewish community well into the future.
Return to the issue home page:
Image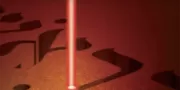 Jewish Literacy and Curriculum
Spring 2016