Planning the Unplannable: When Life Interrupts the Curriculum
Planning the Unplannable: When Life Interrupts the Curriculum
Dr. Deborah Skolnick Einhorn
"Gilles" and "Laila," 15-year-old Parisians being played by two Hebrew College graduate students, were planning an intrigue. Having played these roles in a virtual courtroom on a virtual Masada for almost two months, Gilles and Laila were concerned that the case was slanted too much in their favor. While most players in a virtual game or moot court would be thrilled to have the case clearly going their way, Gilles and Laila were not simply players out to win, they were also mentors and teachers in the Jewish Court of All Time. In this role, their work to enhance middle schoolers' civil discourse, empathy and historical knowledge trumped their drive to 'win' the case. The intrigue and drama they were planning, therefore, actually sought to create a more balanced case—thus putting their victory in jeopardy.
The Jewish Court of All Time (JCAT), a RAVSAK program funded by the Covenant Foundation, is a simulated Jewish moot court case. Through an online platform across two dozen Jewish day schools and four graduate schools of education, students assume historical and current personas. They become speechmakers, respondents, witnesses and justices in deciding a complex case. The graduate student "mentor" characters probe the thinking of middle schoolers with regard to their role-playing and critical thinking. As my participant observation of the Jewish Court of All Time reveals, the defining moments of this year's case were not the director-driven exhibits and witnesses, nor the mentor-driven intrigues, but rather the intrusion of real-world news and tragedies.
Gilles Blum and Laila Mokeddem, the lead (fictional) characters in this year's case, bring suit against the State of France. Both have been barred from public school for wearing "ostentatious" religious symbols, namely kippah and hijab. The French statute seeks to retain the secular nature (laïcité) of its public institutions by restricting individual expressions of religion, a concept which was foreign and troubling to many of the American and Canadian Jewish middle school students playing JCAT. In an attempt to keep the case engaging and interesting, and to help create more empathy for French laïcité, Gilles and Laila were doing some "gamemaking." Working with their graduate colleagues and instructor (myself), the mentor characters drafted a series of dramatic posts and responses which accused Gilles of being caught around town without his kippah. In a virtual world built on Gilles' moral certitude and unwavering religious commitment, this would be cause for alarm (and for reconsidering one's view on the slam-dunk case).
But two days before this manufactured drama was set to unfold on JCAT's Masada, the series of attacks in France brought the real world—and particularly Paris—to a halt. This horrific tragedy had virtual world implications, for the characters in JCAT but also for the middle schoolers, graduate students and teachers behind them. As Nance Adler, a veteran JCAT teacher at the Jewish Day School of Metropolitan Seattle, wrote to her colleagues, "We wanted the pot stirred. Reality has stirred it for us." We were suddenly faced with the challenge of planning the unplannable, of integrating (or not) a major tragedy into a game, of using the moment to deepen students' experiences without leveraging another country's loss, and of bringing today into a virtual world that existed "out of time." To better understand how the JCAT players reacted in the wake of the Paris attacks, both in and out of the game, we will briefly explore student and mentor reflections and reactions. We believe this has broader implications for experiential educators, practitioners using serious games, and any educator who seeks to integrate current world events into their history, social studies and Jewish studies classrooms.
Despite immediate and lengthy deliberations among the game's teachers, mentors and directors, students were the first to mark the attacks in the context of the game. By early Monday morning—as mentors and teachers continued to debate the best course of action—characters as diverse as Lady Gaga and Marine LePen posted condolences and calls for solidarity with the French. Students changed their JCAT profiles to the newly iconic image of an Eiffel Tower peace sign or the French flag. This seemed to be quietly contagious. Scrolling through their moving posts and seeing these unprompted changes, we were struck by students' simple, unplanned yet incredibly powerful gestures.
Exception, Enchantment, Embrace
Meanwhile, in online teacher and mentor discussions, the games' adults struggled with how to (and whether to) move the game forward in light of these events. Within hours of the attacks, emails and discussion posts began flying among the game's teaching staff. As the teachers considered how to help their students reflect on and process these incredibly "close-to-game" events, the mentors stepped into their role as real-time gamemakers. They ultimately put aside the texts—the planned curriculum— which they had carefully constructed for their manufactured intrigue, which felt petty in the face of actual events.
Mentors, who had been considering the game through the lens of experiential education for the previous two months, came to the discussion with three dramatically different points of view. The first respondent—a prominent character in the game—articulated a need to step out of character to acknowledge the tragedy: "I wanted to acknowledge Friday night's tragedy to everyone in JCAT—out of character—to mention it and say how sorry we all are. Then we can proceed with the game." In a game that is predicated on always staying within character, this "exception" is to some extent radical. She articulates a desire to "pause" the game by coming out of character, to do justice to the victims. Only then, she articulates, can we "proceed with the game."
The mentor is concerned that, in some ways, the simulation game cannot hold this kind of real-world tragedy. Further, she believes that stepping out of character will discourage students who are "tempted to respond in character with something inappropriate." After stating her reaction firmly, she added, "What do you think?" Another student supported this approach "out of respect for those who died in Paris over the weekend." Her advocacy for this exception to being in character spawned two additional camps: enchantment and embrace.
Pushing back on the idea of stepping out of character and of discussing the Paris attacks, one mentor—an avocational gamer and simulation devotee—advocated maintaining the enchantment of the JCAT out-of-time environment:
It is something that went through my mind as I was learning about the tragedy. Given some of our more . . . foul characters, I think I'd prefer to avoid it altogether. Trump and Gibson will make a mess of it. Plus, it's sort of irrelevant to the case, I think.
Since JCAT is a simulated environment whose temporal boundaries are very flexible (Moses interacting with Ruth Bader Ginsburg is not exactly within the bounds of chronology), there is an inherent suspension of reality. Ignoring an event in the present moment, therefore, is perfectly reasonable in this setting. But, as his classmates would soon ask, is it optimal?
Students respectfully pushed back on both of these classmates and began advocating for a third approach: embrace. Arguing for the relevance of the Paris attacks to the case for secularism, another avocational gamer argued for "allowing" reality to burst the JCAT bubble: "If anything, I think that the attacks will make the laïcité argument even more real for the students. It's easy to feel accepting and progressive in times of peace, but far more challenging in situations of fear and high emotion." Responding to his classmates' concerns about potentially offensive comments by characters, he opted to embrace those, too: "I think that we should be open to the potentially uglier arguments that might follow, since there are already a lot of ugly arguments in and around France right now." When pushed by a student advocating for exception who asked how to ensure everyone's emotional safety within the game, the embrace advocate argued to trust the students: "These are middle school students. I have faith in their ability to see the importance of the discussion and not be traumatized by the reality of it. We should gently encourage a conversation and let it unfold as it will."
This dialogue evolved with more supporters of embrace, heeding the argument of trusting the students (and the classroom teachers scaffolding the game for them in-person) and being vulnerable to some difficult comments. Notably, both exception and enchantment were driven in part by a concern for what complex or offensive characters might say in response. But as I observed this evolution, I noticed that while some of the earliest posters expressed the same concern about embrace, the support of their classmates and co-mentors, and a discussion about the educational benefits and calculated risks, brought them on board. Ultimately, this collective process of reflection, projection and strategy allowed them to feel safe—and confident that they could make the student characters feel safe—even while allowing the Paris attacks to pierce the JCAT enchantment bubble. These out-of-game discussions helped them to plan the unplannable and to come to terms with their own personal reactions as individuals before making the optimal choice for their student mentees.
Sadly, reality did stir the pot in this year's game. These experiential educators-in-training learned—from the students' immediate responses and from their own collective process—how to guide the spoon together, thickening and enriching the game and its learning immeasurably.
Return to the issue home page:
Image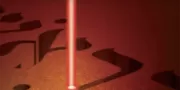 Jewish Literacy and Curriculum
Spring 2016