Navigating Critical Relationships
Navigating Critical Relationships
Cooki Levy
I know how critical the relationship between the head of school and the board chair is to the success of the school. I have not yet been able to create this kind of positive and respectful relationship. Are there tried-and-true actions that build good relationships between the lay and professional leaders of the school?
At the recent convening of the participants in three cohorts of the RAVSAK Head of School Professional Excellence Project (HoSPEP), this was one of two overriding themes that dominated our discussions (the other was increasing enrollment). In response to your question, I am proud to share the wisdom of those who participated in the conference and offer, in their names, some ideas that work. So this column should really be called "Ask HoSPEP."
Put in the hard work that creates good relationships. As you begin your partnership with a new board chair, take the time to get to know him/her. Have breakfast or lunch or coffee together, and get to know each other as two people with common interests. Lay a foundation for the more difficult conversations by engaging in the easy conversations first. Share some personal tidbits and allow yourself to be seen as a "real person." Work at seeing your board chair in the same way.
Believe that the board chair is your partner. As true partners must, talk together about your common goals for the school, about the issues you feel are critical to success, and about your vision for Jewish day school education. Be sure you share the big picture before delving into smaller issues. They will be easier to resolve if you know that you both have the same goals in mind.
Teach the board their role and yours. Boards who do not understand what they should and should not do, who do not understand how their work complements yours and how they can best support you cannot possibly serve you well. Work with your board chair to ensure that roles are clearly understood; invite an outside person to work with your school or use the literature on the subject that is designed to help boards function well (NAIS has an excellent Trustee Handbook). Most board chairs really do NOT want to do your job.
Create a framework for your work together. Establish clear routines. Plan to meet together in person on a regular basis. Walk through the school together. Agree on the best time for phone calls. Set the board calendar together and work together on the agenda for each upcoming meeting. Make your work with the board chair a planned and important part of your job, not an unpleasant or inconvenient "add-on." Hash out your differences in private, and present a united front before the parents, the staff and the board.
Be generous with information. The board chair will receive myriad phone calls from parents, and sometimes from staff. S/he may be besieged in the grocery store or the synagogue with tales of incidents that occurred at school. It is your job is to make sure that the board chair is never blindsided. With the understanding that your conversations with the board chair are strictly confidential in nature, be sure that s/he has a clear picture of what is happening in school. When anything out of the ordinary occurs, even if you have it completely under control, even if it is not at all the responsibility of the board to intervene, make sure your board chair has all the facts.
Be transparent and authentic. Never hide things, even the most unpleasant ones, from your board chair. Be open and honest, even if you have erred or a problem is brewing. Trust is the key to positive and productive relationships; never give your board chair reason to doubt your word. Always be ready to explain your reasons for taking the action that you have—not to defend yourself, but to help the board chair to learn, understand and grow.
Do meaningful things together. Spending time in a joint activity can reap many benefits. Agree to visit another school together; attend a workshop or conference together; read the same book in a mini-book club. Even better: invite your entire board to read and discuss an article or book.
Listen, listen, listen. It is so tempting to talk, to explain, to just do it. The more effective route is to listen. Make every effort to understand what is important to your board chair, how s/he feels on certain key issues and wishes to move forward, what inspires her, what scares him.
Make your board chair "look good." As successful as your board chair is in her professional life, chairing your school's board of directors may be a daunting task. She may worry that failure to do well at this task will impact her professional life and her social status. Help him navigate these new waters; be the educator that you inherently are, and teach him what he needs to know in order to do a good job.
Return to the issue home page:
Image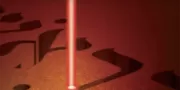 Jewish Literacy and Curriculum
Spring 2016