Between Universalism and Particularism: Rethinking the Teaching of Jewish History
Between Universalism and Particularism: Rethinking the Teaching of Jewish History
Dr. Jonathan Krasner
Choosing to educate one's children in a day school demands a set of compromises made in the interests of cultivating within them religious and cultural literacy, and a sense of collective belonging. Beyond the impact of day school tuition on the family budget, an oft-cited drawback by prospective day school parents is the lack of cultural and socio-economic diversity. Research conducted by Steven M. Cohen and Shaul Kelner ("Why Jewish Parents Send Their Children to Day School") confirms that day schools are perceived by many as a "ghettoizing" force, a setting that "deprive[s] youngsters of the ability to interact with non-Jews."
To some extent, the merits of this argument are weakened by the pervasive economic and racial homogeneity in suburban public schools and independent schools. How much diversity, one wonders, would prospective day school students actually experience if they matriculated into those institutions? Regardless, one should not minimize the implications of educating in a culturally and religiously homogeneous environment. Even those day schools that reflect the cultural, economic and religious diversity within the Jewish community are still religiously uniform by design. The homogeneity of the student body facilitates the school's larger objective of boundary maintenance. But it also presents a dilemma that demands a curricular response, as the school must help students interpret the day school's brand of segregation. To be sure, students' understandings will be influenced by social cues that they absorb both within and outside of the school building. But the school curriculum provides students with an authorized interpretation of their social reality.
Arguably, nowhere within the curriculum are messages about insiders and outsiders conveyed more directly than in Jewish social studies and history, including the study of the Shoah and Israel. Typically, educators are explicit in viewing these disciplines as vehicles for cultivating citizenship and a sense of group belonging. Thus, it disproportionately falls to teachers of Jewish history and social studies to help students make meaning out of the Jewish imperative of social distinctiveness and to figure out how to square this with America's multicultural and pluralistic ethos. In the best-case scenario, they will empower their students to wear their distinctiveness as a badge of honor without feeding a chauvinistic instinct. Identification will translate into Jewish commitment without fostering disconnection from America's social fabric or blunt students' sense of obligation to pursue social justice.
If the quest for equilibrium in day school settings between universalism and particularism is hardly novel, it is seldom easy or straightforward. The most fundamental problem in the context of Jewish history and social studies is the content focus of most day school classrooms. When they aren't focused on biblical and Second Temple times, Jewish history and social studies curricula tend to concentrate on the Jewish experience in modern Europe and Israel. The Eurocentric narrative arc, with its dramatic story of emancipation, destruction and Zionist rebirth, is undeniably compelling and consequential. But it is also increasingly distant from and incongruous with the lived experience of Jewish young people in North America today. Far from a failure, citizenship and integration has yielded an unprecedented degree of acceptance, security and prosperity for Jews in the United States and Canada. Concurrently, the American Jewish community has become increasingly ethnically and racially diverse, with fewer Jewish young people tracing their lineage (exclusively) to central and Eastern Europe.
Applying a backwards design model to the teaching of Jewish history, one is immediately struck by the need for curricular reform. Day schools today should be preparing graduates to thrive in an American milieu. The enduring understandings that students come away with should relate to their lived reality. An obvious approach to this challenge would be for students to study and make meaning of the American Jewish experience. Yet a recent survey of twenty representative day schools in the United States revealed that American Jewish history is rarely taught as a stand-alone course in grades 6-12, and typically given little or no attention in standard modern Jewish or US history courses.
The work of helping students prepare for Jewish life journeys that strike a healthy balance between universalism and particularism should be near the top of day school educators' agenda. An inquiry-based approach to American Jewish history—or other countries of the Diaspora where day schools are located—that identifies underlying themes and patterns, while also exploring enduring tensions, would encourage students to think about the challenge of inhabiting multiple identities. Moreover, an American Jewish narrative that explores the predicament and blessings of cultural pluralism would help day school students appreciate how the cultural and religious Jewish immersion they experienced in school can be channeled in ways that nourish American pluralism and expand its perimeter even as it also serves to enrich and fortify American Jewish life on both the individual and communal levels.
It is not coincidental that the very term "cultural pluralism" was coined by an American Jewish philosopher—Horace Kallen—who rejected the dominant paradigm of America as a melting pot in favor of a symphony. Influenced by John Dewey and Henry James, Kallen's thought emphasized how the right to be different can and should be balanced with a responsibility to participate in American democracy. It is time for Kallen's vision (informed by contemporary thinking about multiple identities) to undergo a twenty-first century reboot.
Fortunately, there are already a few excellent readily available educational resources that facilitate the kind of learning that needs to be going on in day school Jewish history classrooms. Among the best are the lessons on Jews in the Labor Movement and Jews in the Civil Rights Movement created by the Jewish Women's Archive. Both can be found in the Living the Legacy section of the JWA website, which also includes primary sources and related Jewish texts. Another stand-out example is "Religious Freedom and Democracy: Teaching George Washington's Letter to the Hebrew Congregation of Newport, Rhode Island," a joint project of Facing History and Ourselves and the George Washington Institute for Religious Freedom. A recently launched educational initiative at the National Museum of American Jewish History promises to expand on the available repertoire. Hopefully, it will also provide schools and teachers with a needed push to disrupt the Eurocentric Jewish historical paradigm and elevate the American Jewish experience to a more prominent place in the curriculum.
Return to the issue home page:
Image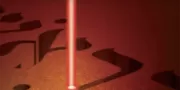 Jewish Literacy and Curriculum
Spring 2016