Indicators for Successful Israel Engagement
Indicators for Successful Israel Engagement
Today, even in these trying times of war in Gaza, that narrative is, at best, misleading and incomplete. Yes, Israel is faced with external threats, but it continually shows itself able to face these on a military level. Meanwhile, its streets ring out with more cellphones per capita than America, its cultural scene flourishes, and its shekel is one of the world's strongest currencies. Israel today faces problems, to be sure, but these are very different problems: how a Jewish capitalist-consumerist country deals with increasing gaps between rich and poor; how a Jewish democratic state integrates non-Jews in its midst; how an Israeli Judaism battered by decades of secular-religious divide might recover to become an inclusive and pluralist civil religion; and how Israel, in conjunction with its neighbors, can solve the pressing ecological pitfalls faced by this highly-populated, polluted, waterless region.
Alongside these problems, in the arenas of culture, economics, film, sport, thought, retail, food, wine, and more, Israel thrives and inspires. It is a society of stark contrasts, which bounces between elation and depression within the space of hours. It is a country which is one minute bursting with pride, and the next minute hiding its face in shame. The narrative of Diaspora Jews' relationship with Israel today must take all these diverse, wonderful, difficult, painful, fascinating, frustrating, enriching, evolving complexities into account.
In terms of philosophy, vision, and worldview, an increasing majority of American Jewish educators and thinkers are "buying into" this new narrative, or some version of it. But we haven't yet done the work required to figure out how to concretize that narrative into educational practice. What does this new approach to Israel education and engagement look like in practice? Are we perhaps guilty of the Justice Potter Stewart definition: "I know it when I see it"?
Makom, an independent "think-practice-tank" housed within the Jewish Agency, whose goal is to re-imagine contemporary Israel education and engagement, is currently working on the development of a set of "Israel indicators": desired outcomes for Israel engagement and education. My work for Makom in this area builds on my involvement over the past several years with the Melton-AVI CHAI Jewish Day School Standards and Benchmarks project. One thing that we learned from this project (which several RAVSAK schools have taken part in) is that great things happen when we ask schools and teachers to:
think about their vision of Jewish education
concretize that vision more clearly in specific learning outcomes
construct their curriculum, instruction and assessment around achievement of those learning outcomes.
The identification of Israel engagement indicators, though, is more complex than in Bible. In Israel education and engagement, perhaps more than most other subject matters, content and process are intimately and deeply connected. Israel indicators therefore need to do two related but separate things:
Describe the desired knowledge, understandings, dispositions, activities, and skills of learners in various contexts of Israel engagement. (This first step is similar to work done in state-mandated standards or in the Melton AVI CHAI Bible standards project.)
Suggest programs, activities, events, lessons, exercises, etc. (either real and documented or imagined and potential) that might serve as models and exemplars for successful Israel engagement. (This step is not usually done in other standards-based curricular work. However, in Israel engagement, it is critical to give a new vision of concretized practice as well as desired outcomes of that practice.)
Naturally these two areas should be complementary; one should infuse the other. By thinking about standards and indicators descriptive of ideal learners, one is pushed to reconceive what kinds of learning activities might enable them to achieve such indicators. Conversely, by exploring documentation of exemplary activities, one begins to get an inductive picture of what learners exposed to such activities would become.
Here is a snapshot of where Makom's thoughts on these indicators currently stand. We have formulated four standards:
1. Arts and Culture
Members of Jewish communities will be proactive consumers of Israeli arts and culture, making myriad and diverse connections between Israeli arts and culture and their own Jewish lives and identity.
2. Travel
Members of Jewish communities will travel to Israel at several stages in their lives, on trips that enable them to experience and converse with the multivocal, enriching, diverse, complex, and beautiful, yet sometimes frustrating, difficult, and painful reality of contemporary Israel.
3. Religion
Members of Jewish communities will infuse their local religious experiences, ceremonies and practices with references to, dialogues about, and interactions with both ancient and modern Israel.
4. Education
Members of Jewish communities will learn about, converse with, and make personal meaning through engagement with Israel's past and present, through a wide variety of prisms, including (but not limited to) the political, artistic-cultural, social, linguistic, military, and religious.
As standards, these represent ideal, overarching learning outcomes that we hope will be achieved by learners. It must be stressed that these are initial thoughts only, and that many of the conversations we are initiating with various partners in the field will help us to edit or expand this list of four.
In addition to the work on the overarching standards themselves, we are beginning to explore what particular benchmarks or indicators within each standard might look like. In other words, within each of these overarching realms, what particular behaviors, attitudes, skills and knowledge would we wish learners to be able to demonstrate? And what kinds of activities are involved in this educational enterprise?
One interesting insight emerging from this work is that many of the outcomes we set for ourselves in Israel engagement and education appear to raise significant and complex questions about where the Jewish day school fits into a systemic educational endeavor to have young Jews achieve such outcomes. For example, the arts and culture standard presents particular challenges for formal educational systems. Take iPods. Surely it should be a desired educational outcome that our students have Israeli music loaded on their iPods? Under the arts and culture standard, then, we state, as one of our suggested indicators, "Student loads his/her iPod with at least 20% Israeli music." We may quibble over numbers, but the gist of this indicator is hard to reject. How, though, does a day school create curriculum—and we're almost certainly talking here about the hidden or informal curriculum—that brings students to the achievement of this indicator? And how on earth does it assess the indicator—confiscate every student's iPod for 24 hours and run a diagnostic test?!
Take another example, from the realm of travel. One of our tentative indicators reads, "Student contrasts political, social or cultural opinions held by at least three different Israeli friends/acquaintances." Again, this seems prima facie to be a laudable, desirable, and compelling educational outcome, appropriate for a high school setting. But again, it begs several questions about the day school's role in enabling students to achieve it. What about students who have not visited Israel; who don't know any Israelis? How do we get our students to interact with diverse groups of Israelis using new media technology? What is the range of areas in which we might seek to have our students explore different opinions? What resources does the school or teacher need to enable students to learn, explore, experience, process, think, analyze, and conclude this kind of task? At least in this example, assessment seems more straightforward.
Furthermore, identification of compelling indicators might create complex educational tensions for a day school. As I noted above, in addition to student learning outcomes, we believe that this indicators project must also suggest concrete ideas for programs and activities that are in line with this new narrative of Israel education and engagement—for example, "a semester-long social studies research project identifying one of Israel's greatest environmental challenges and evaluating the top three currently debated solutions to solve it." Such a project feels much more suited to a formal educational context, perhaps at a grade 8 or 9 level. It has the ring of serious but creative project-based learning. One can quite easily imagine the kinds of resources that students would need access to, the pedagogies that one would employ to have them work in small, interdependent groups, with individual students developing expertise in order to come together and collaborate on a public presentation of findings, and the sort of statements that one would write in a scoring guide or rubric in order to give students a sense of what proficient work will look like.
A project of this nature would encourage integration across other areas of the curriculum, develop students' independent research skills, and demand high levels of writing sophistication. It would, however, require a school to give up or radically transform a whole semester of its social studies program. How many schools are ready to make that kind of commitment? How can we build up the political constituency within a day school community to enable this kind of curricular transformation?
Creating a rich set of indicators for successful Israel education and engagement is one of the most important tasks for the field of Jewish education right now. Makom is actively seeking partners in the field to collaborate with us in this process. If we succeed, we'll no longer be grappling in the dark for our definitions of success: we'll know exactly what we mean when we talk about good Israel education. Then we'll be able to actually go and do it. ♦
Dr. Alex Sinclair is a lecturer in Jewish Education at the Schechter Institute of Jewish Studies, and an Adjunct Assistant Professor of Jewish Education at the Jewish Theological Seminary. He can be reached at alexsi@jafi.org.
Return to the issue home page:
Image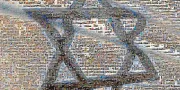 Israel & Zionism Education
Spring 2009