The Dimensions of Time in Israel Education
The Dimensions of Time in Israel Education
Aesthetic/Decorative
Here Israel is part of the decorations and aesthetic that marks a school as a Jewish institution. In almost all Jewish schools one sees Israeli flags, maps and pictures of Israel on walls. One might also hear Israeli music piped over the intercom system or see Israeli newspapers in the school library, among other possible examples.
From the perspective of the sociology of time, within the aesthetic/decorative dimension Israel appears as a constant presence that "is simply always there," in a seen but often unnoticed fashion. The question is less to the presence of Israel but rather the intensity of the use of "Israel as background." For example: Do Israeli flags and maps appear in every classroom? Is the flag flown in front of the school?
In a survey of community day schools belonging to the RAVSAK network in the United States carried out by this author in 2005, 96% of the schools surveyed reported maps and 91% Israel flags hanging in the school. Of the schools that do fly the Israeli flag 74% have a flag hanging in every classroom. In other words, walk into a classroom in the vast majority of RAVSAK schools and you experience the symbolic presence of Israel. The map of Israel has less of a presence than the Israeli flag. Maps are hung by 69% of the schools only in their Jewish studies classrooms. Thirty percent hang a map of Israel in every classroom in their school.
Ceremonial
In contrast to the continuous or constant presence of Israel as a decorative or aesthetic dimension of life in a Jewish school, ceremony is cyclical in nature. Ceremonies in schools mark periods of time that normally last from moments to days, in which people step out of the routine experience of everyday life and briefly enter into a different "communal" sense of reality. The ceremony occurs at regular and expected intervals. It is a moment out of everyday routine, which is taken for granted in the sense that people expect it to happen, but normally requires tremendous work and preparation for successful execution.
The most prominent example is the Israel Independence Day ceremony. In the RAVSAK survey, 100% of schools reported holding an Israel Independence Day ceremony. For a few hours once a year the school community leaves aside regular classroom learning and shares a common ceremonial experience that connects them as a community to Israel. In some schools the Israel Independence Day ceremony also serves as a jumping board for a larger integrative experience in which the amount of flags, maps and pictures increases within the school, and classroom learning and other informal educational activities are devoted to Israel prior to and after the ceremony.
Other ceremonial activities directly related to Israel include 70% of schools who hold a Yom HaZikaron (Remembrance Day for Israel's fallen soldiers), 65% who hold a Tu BiShvat Seder, and 30% who participate in an annual Israel Day parade. 100% of schools also report that there are special occasions in which their students sing HaTikvah, with 45% of the schools reporting that the Israel national anthem is sung daily, with the majority limiting the singing of HaTikvah to schoolwide assemblies. Another significant ceremony is the Israel trip.
Conversational/Interactive
A third, relatively uncommon dimension in which Israel might be experienced in a Jewish school is through conversation or interactive social activities. The key difference between a ceremony and a conversation is that the latter is unpredictable and dynamic. Whereas in a ceremony interaction is scripted and all know their role and what to expect, in a conversation or open-ended interaction participants are never quite sure what will occur. "I state my opinion and wait for your reaction and the conversation builds from there."
In contrast to the aesthetic/decorative and ceremonial experience of Israel which is regular in either a constant or cyclical sense, the conversation represents an unstable experience of time that is closer to the experience of everyday life as it is actually lived outside of school. The individual needs to develop a sense of self to participate successfully in a conversation—to develop an opinion or set of skills that can be applied to help the conversation move forward. The test of an individual's opinion or skills is immediately felt in the reaction of others: "Are they impressed? Do they offer a counter opinion, or do they simply dismiss the credibility of what I just said?"
To what extent is Israel discussed in the classroom in an open-ended fashion that allows students to form independent opinions and put them to the conversational test? Are there other types of significant interpersonal interactions that involve Israel? For example, in the RAVSAK survey 47% of schools reported encouraging their students to participate in programs that enable a connection to students in an Israeli school or to Israeli youth in general. The question of course is to the quality and intensity of the interaction between the American and Israeli students in these programs. If a school sponsors a video conference with an Israeli school, is there an opportunity for debate and argument, or is it a polite ceremony in which teachers maintain strict control over the event? Likewise, on an Israel trip is there time for students to interact with their Israeli peers in structured educational situations that allow for significant exchanges of opinions and opportunities for peer-learning? Or do they spend their time sightseeing but never entering in significant debate that brings each student to critically examine his or her personal connection to Israel?
Curricula
Within the school, knowledge and experience is compartmentalized into disciplines with a curriculum for in-class and out-of-class education that will ensure the accumulation of knowledge and skills needed to master a particular discipline. In this sense, Israel is like math or science. A curriculum assumes a linear or cumulative experience of time. If the curriculum for a particular discipline is followed, each semester represents progress. A student becomes more knowledgeable in the areas germane to the particular discipline.
Through the teaching of Hebrew and history, and in some cases current events, Israel receives an honorable place in the educational curricula of community day schools. However, the question of which topic to emphasize in an Israel education curriculum is less interesting than the manner in which a lineal/cumulative concept of time that is central to the development of curricula might be integrated with the constant, cyclical and unstable conceptions of time that are present in each of the other three dimensions of Israel education. The secret to success in Jewish education is to bring all four conceptions of time into a coherent whole, in which each complements and strengthens the other.
One example, given above, is the class trip to Israel. On one hand, the trip is first and foremost a pilgrimage ceremony. Students and teachers leave their everyday world and venture forth as a group to the religious, nationalist and cultural center of the Jewish people. During this time away, the Jewish group dimension becomes central and integrative in a manner that is very difficult to achieve in a regular school day when the majority of time is given over to math, science, sports and other secular subjects. However, the successful school trip also includes non-ceremonial aspects: time for debate and argument, developing personal relationships with Israeli peers, and studying Israel-related topics in-class prior to the trip and after returning from Israel. Finally, pictures from the trip and other paraphernalia related to the trip become part of the aesthetic/decorative environment back at school.
Organizational Management of Time
The reality is that integration of all four Israel dimensions into a coherent whole is the exception rather than the norm in Jewish schooling. The reason has to do with the management of time at a school. To integrate the different dimensions of Israel into the overall economy of time within the school requires a tremendous amount of thought and attention. In contrast, the easiest and most traveled path is to divide and conquer. Each discipline is developed independently of the others. Each ceremony has a team responsible for implementation. Each school trip is taken as an event unto itself. No one need raise their head to look beyond their immediate responsibility and examine the contribution of the particular activity to the school's larger Jewish mission.
In order to integrate the different dimensions of Israel, time must be taken out of the otherwise busy staff schedule for the express purpose of getting people who specialize in a particular area to open themselves up to the work of others. For this to happen, the head of school and in many cases the board must also back the initiative. Time = money. Without necessary resources the larger commitment to producing an integrated Jewish experience at the school, of which Israel is a part, will not happen.
Israel Education Should Be Integrative and Holistic
A rich Jewish life is by definition an integrative and holistic experience. An active Jew is constantly exposed to aesthetic/decorative, ceremonial, conversational and curricula dimensions of the Jewish experience and moves between them in a taken for granted way. Time for an active Jew is a rich experience.
Unfortunately, many schools impoverish the Jewish experience of time at their institutions. The first sin is the distinction between secular and Jewish topics. The second sin is the distinction between in-class and out-of-class education. The third sin is a distinction that often occurs between Jewish studies and events and trips that are related to Israel. The result is to create compartmentalized encounters with Jewish culture and knowledge, which are relevant only to the particular educational experience and divorced from the larger life experience in any coherent way.
Jewish education is only relevant to Jewish life to the extent that a student can break out of a particular ceremony or classroom experience and use the knowledge and skills elsewhere in situations that are part of the larger flow of life. How can Jewish education be systematically organized in the Jewish school to reflect the larger joy of living a rich Jewish life that we see amongst active and committed members of the Jewish community? Israel education is part of this broader discussion. ♦
Dr. Ezra Kopelowitz is CEO of Research Success Technologies, a company specializing in data management solutions and research for Jewish cultural and educational organizations. He can be reached at ezra@researchsuccess.com.
Return to the issue home page:
Image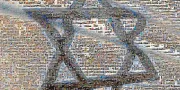 Israel & Zionism Education
Spring 2009