Creating a School Culture of Israel Education
Creating a School Culture of Israel Education
The city's overflowing with crates of grapes and plums
Cherries hold court for all the market to see.
The setting sun is pink as peach fruit
Who could truly loathe
This Mediterranean city stoned
Like a mooing estrus cow
(Dahlia Ravikovitch, "Stretched Out on the Water")
Living in Israel is 25 hours a day of diverse, inverse, converse experiences of coming together, splitting apart, babbled languages, shared Hebrew, painful shrapnel, raucous weddings, unbearable loss, and sublime births. And somehow it all holds together.
So how does one educate the young about this symphonie fantastique? It is a formidable, near impossible task. Textbooks diminish the experience by putting bindings and covers on it. Curricula make it "another country," something to "learn about," rather than an incomparable experience to undergo. History lessons turn it into a museum, rather than real people who live and breathe.
The standard school by its inherent nature—walls, halls, classrooms, subjects— has problems with Israel education. Parochial Jewish schools often have exacerbated problems because they frequently need to begin with a denominational ideology rather than a shared living experience.
One of the places I have always imagined as most ripe for a new approach to Israel education is the community day school. As I understand these institutions, the word "community" is central to its being. It is not simply a multi-denominational house of learning, but a shared kehillah—a collective with diversities, contradictions, similarities, and conflicts. Communities are related to cultures, and the best schools are those that teach not by transmitting facts into empty heads, but rather by shaping a total culture breathed in by young souls who are thirsty for air that is full of life. In such institutions, the "teaching" is done by the culture that has been created.
So I would like to think that the community day school is the ideal setting for a new all-embracing comprehensive Israel education. What might such an education look and feel like?
It would be permeated by the sound of Hebrew. Hebrew is the music of Israel and once a person and a school has Hebrew in the air, it is re-creating Ben Yehuda Street or Ibn Gabirol abroad. Community schools could be the new frontiers of a true Hebrew culture.
Community schools rooted in culture are remarkable arenas for the presence of the music, arts, film, painting, and customs of a very contemporary Israel which at the same time is strikingly shaped by traditional antecedents. It is a celebration of cultural vibrancy and diversity. The community school would seem to be the ideal setting for perpetuating this legacy.
Israel is people—and community schools offer the promise of legitimizing diverse people beliefs, behaviors, foods, accents, and views. The community school, as much or more than any place, could be the North American home of the mifgash, the meeting of Israelis and North Americans. Community schools are ideal venues for student exchange programs. They are exciting arenas to examine the possibility of innovating with teacher exchanges between Israeli and North American educators. Community schools could become one of the central purveyors of new integrated Israel experience trips built into the life of the school—and maybe return trips by Israeli classes in years to come.
So my dream about Israel education isn't confined by units, books, programs, or texts. It is as broad and limitless as going to Israel is. True Israel education will begin when we aspire to create a culture of Israel experience in the total culture of educational institutions. It seems that there is no better potential educational framework for such a culture than the community school, which seems to share many core value exemplified by Israel today. The new ICenter established by the Shusterman Foundation and the Jim Joseph Foundation is aimed at trying to re-define Israel education and stretch it beyond its narrow confines. It is looking for individuals and educational frameworks—schools, camps, youth movements and more—that are interested in taking this new journey together.
As the ICenter sets out on its path, it invites RAVSAK and its schools to consider traveling on this path with us:
Jewish travel. As it is written: "I will lift up my eyes unto the hills,
From whence cometh my help": not a hike to see a tall mountain in
All its glory.
Nor a climb to rejoice in the vista of Nature
But a hike with a purpose…
(Yehuda Amichai, "Jewish Travel")
It is time for us to set out on a new journey to make Israel today sing and come alive for our young. You are invited to join us in this quest. ♦
Anne Lanski, Founder and Former Executive Director of Shorashim, is now serving as Founding President of the iCenter (Israel Education Resource Center). She can be reached at anne@theicenter.org.
Return to the issue home page:
Image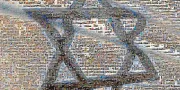 Israel & Zionism Education
Spring 2009