Bookcase
RAVSAK Staff
Books / Studies
Cohen, Stephen M. and Kelman, Ari Y. Beyond Distancing: Young Adult American Jews and Their Alienation from Israel. New York: Jewish Identity Project of Reboot, 2007.
Eisen, Arnold and Rosenak, Michael. Israel in Our Lives. Jerusalem: Joint Authority for Jewish Zionist Education, 1997.
Kimmerling, Baruch. The Invention and Decline of Israeliness—State, Society, and the Military. Berkeley: U of California P, 2001.
Lunz, Frank. Israel in the Age of Eminem. Washington, DC: Frank Lunz Associates, 2003.
Penslar, Derek. Israel in History: The Jewish State in Comparative Perspective. New York: Routledge, 2006.
Rosenthal, Donna. The Israelis: Ordinary People in an Extraordinary Land. New York: Free Press, 2003.
Saposnik, Arieh. Becoming Hebrew: The Creation of a Jewish National Culture in Ottoman Palestine. New York: Oxford University Press, 2008.
Saxe, Leonard and Chazan, Barry. Ten Days of Birthright Israel: A Journey in Young Adult Identity. Lebanon, NH: Brandeis UP, 2008.
Stein, Kenneth W. The Land Question in Palestine 1917-1939. Chapel Hill: U of North Carolina P, 1984.
Ibid. Heroic Diplomacy: Sadat, Kissinger, Carter, Begin and the Quest for Arab-Israeli Peace. New York: Routledge, 1999.
Articles / Periodicals
Ariel, Jonathan. "From Herzl Towards Herzliya: Notes Towards Recasting Israel Education." In From Altneuland to Tel Aviv: Of Dreams and Deeds. Eds. D. Breakstone and A. Feldstein. Jerusalem: The Zionist Library, 2006.
Chazan, Barry. "Through a Glass Darkly: Israel in the Mirror of American Jewish Education." In A. Gal and A. Gottschalk, eds., Beyond Survival and Philanthropy. Cincinnati: HUC Press, 2000.
Chazan, Barry. "Schechter's Lament: Israel and Jewish Education Once Again." Agenda: Jewish Education 18, 2005.
Cohen, Steven M. and Liebman, Charles S. "Israel and American Jewry in the Twenty-First Century" In A. Gal and A. Gottschalk, eds., Beyond Survival and Philanthropy.
Eretz Acheret (Hebrew with English edition), a magazine on Israel and Judaism: www.acheret.co.il.
Gutwein, Daniel. "From Melting Pot to Multiculturalism; or, The Privatization of Israeli Identity." In Anita Shapira (ed.), Israeli Identity in Transition. Westport, CT and London: Praeger, 2004, 215-231.
Israel: The Dream Meets Reality. Jewish Educational Leadership, Volume 7:1, Fall 2008.
Kopelowitz, Ezra. "Towards What Ideal Do We Strive? A Portrait of Social and Symbolic Engagement with Israel in Jewish Community Day Schools." Commissioned by RAVSAK and The Jewish Agency for Israel, 2005.
Saxe, Leonard, Sasson, Ted, and Hecht, Shahar. Israel at War: The Impact of Peer-oriented Israel Programs on Responses of American Jewish Young Adults. Waltham, MA: The Cohen Center for Modern Jewish Studies, 2006.
Sinclair, Alex. "Beyond Black and White: Teaching Israel in Light of the Matzav." Conservative Judaism 55/3, 2003.
Sinclair, Alex. "A Conservative Jewish Educational Approach to Post-Zionism." Conservative Judaism 59/1, 2006.
Websites
Articles/Databases
Papers for the upcoming First International Conference on The Purposes and Practices of Israel Education at the Melton Centre for Jewish Education: http://virtualmelton.huji.ac.il/course/view.php?id=8.
The Rappaport Center for Assimilation Research and Strengthening Jewish Vitality at Bar Ilan University: http://www.rappaportcenter.biu.ac.il/English/publicationsE.htm
Arts/Culture:
Makom Arts: resources on Israeli cinema, fiction, rap and art: http://makomisrael.net/JewishAgency/English/Jewish+Education/Strategic+Partnerships/Makom/Arts
Israeli videos with subtitles: http://www.youtube.com/profile?user=culturalevant&view=videos
General guide to Israeli culture: http://www.tasteofisrael.org/
Current articles on Israeli culture: http://www.ynetnews.com/home/0,7340,L-3086,00.html
Advocacy/Information:
www.HonestReporting.com
www.StandWithUs.com
Palestinian Media Watch: www.pmw.org.il
MEMRI: The Middle East Media Research Institute: http://memri.org
Give Israel Your United Support: www.giyus.org
Return to the issue home page:
Image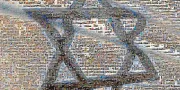 Israel & Zionism Education
Spring 2009