When Academic Excellence Isn't Enough
When Academic Excellence Isn't Enough
Jane Martin, Director of Marketing and Communications, Hyman Brand Hebrew Academy, Overland Park, KS
Nearly two years ago, Hyman Brand Hebrew Academy (HBHA) took the opportunity to embark upon a strategic plan to ensure the school remains financially prudent. After extensive research, the HBHA Strategic Planning Committee developed a plan that takes a deep look into many areas of the school, including academic excellence.
The Importance of Academic Excellence in Suburban Kansas City
HBHA is uniquely situated between two top-rated school districts in the country while also competing with area private schools.  As such, it is critical to ensure HBHA is able to differentiate our offerings regarding academic excellence.
To tell our story, the academic excellence subcommittee realized HBHA needed to look beyond the academic knowledge and skills our students gain. What began as a conversation about our whole-child educational philosophy quickly turned into a discussion about HBHA's distinctive ability to lay the groundwork for lifelong success. While HBHA offers excellent general and Jewish studies (our test scores are higher than surrounding public schools), the subcommittee was quickly able to define many additional benefits we offer our students.
In essence, HBHA reaches beyond academic excellence, giving our children a lifetime of discovery and academic inquiry, self-awareness and advocacy skills, and tools which help them become community and Jewish leaders.  We achieve this broad-sweeping goal by providing:
A strong academic foundation in general and Jewish studies, combined with dual-language immersion to give students an outstanding educational foundation. Research indicates

bilingual children are cognitively and academically at a greater advantage

than monolingual children. Furthermore, HBHA teaches beyond the test, developing students'

critical thinking skills

to prepare them for a lifetime of success, rather than focusing on rote memorization of facts and figures.        

Individualized attention ensures a customized educational plan for each student. This creates an environment in which all students are encouraged to succeed on their own terms. Low teacher-to-student ratios help teachers focus on each student as an individual, empowering them to achieve their greatest potential and instilling lifelong confidence and leadership skills in the process.

A pluralistic community based on Jewish values is also critical to the HBHA curriculum. Our

dual-track Jewish studies program

ensures students learn the same values they are taught in the home, while exposing each child to the diversity of our Jewish community.
"The non-testable things we teach are a big part of who we are at HBHA. These areas of excellence are key factors in helping our students establish a sense of self, and lead meaningful, happy lives," said Todd Clauer, Upper School Principal and Guidance Counselor, HBHA.
As HBHA continues to implement our strategic plan, the development of our students—academically, Jewishly, and as confident, productive leaders in our society—will remain an important part of our ongoing mission, to prepare students for fulfilling lives as Jews and as honorable and contributing citizens.
Return to the issue home page:
Image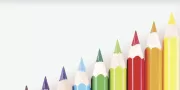 Summer 2015