Excellent Questions for Excellent Schools
Excellent Questions for Excellent Schools
Amy L. Sales
Excellent schools are high on inquiry, exhibiting the same curiosity that they try to inculcate in their students. Unfortunately, many schools lack a culture of inquiry and fail to see the value of regularly surveying members of their school community. In part, this failure may be attributed to a misunderstanding of what such research is and what it can accomplish for the school.
The Argument for School Research
Studies involving your stakeholders are interventions that benefit the school both through the process of the study (how it involves people in developing questions and getting and using answers) and through the results (what you learn from the data). Such studies need not be limited to a survey format but can gather qualitative data through interviews and focus groups. These methods provide a precious opportunity to sit with your stakeholders and listen to their stories, thoughts, feelings and ideas. Indeed, there is no better way to learn what is on their minds and how they perceive the school.
School research should not be a onetime event but rather an ongoing activity. You need to conduct periodic studies because your key question can change, the people you need to hear from can change, and certainly the situation of your school can change.
These studies release you from your own mindset and expose you to different ways of thinking about school matters. They help you see your school through the eyes of others: current and prospective parents, board members, funders, members of the community, and the like. Moreover, if you ask your question of different stakeholder groups, you will be able to seek interconnections among viewpoints—where they converge, diverge, or suggest potential synergies. Does your school have the same reputation with current parents as it does with potential parents? Are lapsed donors' ideas for the school's growth and improvement different from those of current donors? Do teachers and parents hold the same views of academic competition and workload? You need multiple viewpoints to answer these questions.
Moreover, research is an extraordinary engagement tool. Regardless of whether people participate in the research process by creating and asking the questions or by offering their views and opinions, they are playing a role in assessing and improving the school. Being involved in the process leads to a sense of ownership and a sense of mattering to the school community and its future.
Getting Started
To begin to build a research practice, you need to answer three questions for your first study: What is your key question; that is, what do you want to know? Who has answers? Why are you asking?
What do you want to know?
In conducting any study, the answers you get will be only as relevant, useful and interesting as the questions you ask. You want to ask questions that are of import to your school. If you already have the answer to a question and are asking only to be polite, it is not a great question. If your question can be answered in a single word ("yes" or "no") it is also not a great question. Excellent questions should yield data that make a difference—by educating and inspiring stakeholders, and animating action.
The following questions were proffered in a recent workshop for professional and volunteer leaders interested in developing studies for their day schools:
How do we develop our board?

How do we structure and fund professional development?

Why are families leaving the school?

How do we get our message out to the community and increase enrollment?

How do we market to constituencies we are not yet reaching?

How do we retain students?

What is the students' perspective on academic pressure and competition?

How can the school offer services to students who need extra help but who want to remain in mainstream classrooms?

How many day schools can our community sustain?

How can we keep a small school feeling now that our school has grown fivefold?

How do we balance our curriculum given all of the demands on the school day? What is the best mix for parents, teachers and students?

How do we engage parents to create a better sense of community?
Questions like these can be a starting point to developing your study. Implied in these questions are the desire to know about the school's current performance in these areas and to gather ideas for growth or improvement. Start with your key question and then develop the other questions that will help generate a full understanding of the topic.
Whom are you asking?
Once you have your question, you need to determine who has answers. Think expansively and seek diverse perspectives. If you want information from or about the board, include current, past and potential members. Of past members, include those who dropped out and those who left at the end of their term. For example, what is your board's reputation in the local community? Consider what you can learn from past, current and potential trustees as well as donors, parents, faculty, staff, alumni, students, community members. Solicit input from all the possible perspectives that could help you understand your school and its opportunities.
Why are you asking?
Utility is the key criterion for data. The answers you get from your study should be judged by how useful they are and how well they are used. Data can inform planning. They can help you in priority setting, evaluation, resource allocation, decision making and policy formation. They can provide material for advocating for your school. They can help you make the case for your school to potential donors, parents and students. Data can help educate your stakeholders about the school and its drive to achieve excellence.
Do not ask your question if you do not want to know the answer, if you do not intend to use the results of your inquiry, or if you are unwilling to provide participants with feedback. When people participate in a study, they give of their time and they share their thoughts and feelings because they want to be helpful. The research enterprise is undermined (as is your school's goodwill) when the question is asked but answers are ignored or hidden.
Get on the Wheel of Action Research
The Wheel of Action Research portrays school research as a continuous activity. Once you have decided what you want to know, from whom and why, you can design a study to get the answers. The design includes the methods you will use (survey, interviews, focus groups, etc.), the specific questions to be asked, as well as a work plan with time, tasks and dollars. The second step on the wheel, administration, is gathering the data which will then be analyzed, interpreted and fed back to participants and users. Once the data are understood, put them on the planning table so that they can inform action. Action should create a new reality in your school, an opportunity to move to a higher level of excellence in a particular area. With the new reality, you begin again, to design a new round of inquiry to assess impact and to uncover what more might be possible and desirable.
Around the outside of the wheel are three key questions: What? So what? Now what? First understand your current situation or performance as seen by your stakeholders. Then consider the implications of that information. And then plan to take action. This is not research lishma, but research for the sake of doing.
Engagement is in the center of the circle because studies are one of the best engagement tools you will find for your school. Involve others at every step of the way—in the decision to undertake a study, in establishing and clarifying the question, in designing the study and gathering the data, in working through the results and considering their meaning and application, and in planning action that will positively affect your school. Participants in the study are engaged by being asked the question and having the opportunity to express their ideas and feelings. They are further engaged by hearing the results, having the opportunity to discuss them, and seeing the changes that emerge from them.
Closing Argument
Get on the wheel and stay on the wheel. Ask important, relevant and interesting questions, and listen to and use the answers they stimulate. The answers tell you if you have achieved excellence in the eyes of your stakeholders and what more you might do to grow and improve. The process of the study engages your stakeholders in generating much needed information for the school's future. Excellent questions with an ongoing research process can make for an excellent school.
Amy L. Sales Ph.D. is associate director and senior research scientist at the Center for Modern Jewish Studies at Brandeis University. [email protected]
Return to the issue home page:
Image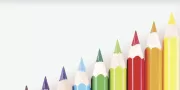 Summer 2015