Equal Opportunity Excellence: Enrichment Education for All
Equal Opportunity Excellence: Enrichment Education for All
Sharon Marson
It is Wednesday, 12:30 pm, during the winter semester of Enrichment Clusters. Three hundred children are bustling to attend their Cluster, one of forty learning opportunities located throughout the SAR Academy building in Riverdale, New York, and forty-plus faculty members, parents, and grandparents are about to share an area of strength, interest or passion with children who possess those strengths, interests or passions. It is not an afterschool program lodged in the middle of the day, nor is it a version of indoor recess. Schoolwide enrichment is a celebration of excellence, in ourselves and in children.
A number of years back, while working with small groups of high performing reading and math students as the second grade enrichment teacher, I was repeatedly approached by other second graders asking, "When is my turn for enrichment?" It haunted me. When was their turn? Sam, a precocious child reading a bit below grade level, was the child to ask how to navigate an app. Allie was not in my math group, but every day she noticed a scarf I was wearing or that my shirt went well with my shoes. I knew we could get creative about answering the children's earnest question.
Having been inspired by the work of my teacher Joseph Renzulli, a seminal thinker and researcher in gifted education, who said, "Every child should have the chance to be exceptional without exception," I suggested a plan for our school modeled on a broader conception of giftedness and human potential, a model that explores a discipline in depth and enables each student to discover and take pride in the gifts and talents with which she or he is endowed. With the support and guidance of SAR Academy's principal, Rabbi Binyamin Krauss, enrichment clusters, a core component in Renzulli's work, is the delivery vehicle we established for this mission.
The clusters are organized around major disciplines, interdisciplinary themes, or cross-disciplinary topics. They are built on inquiry, advanced content, and authentic methodology, which allow students to secure and then apply new skills to real-world issues that are personally meaningful. Enrichment clusters are a means for disseminating enrichment pedagogy to all students, founded on the belief that everyone has the potential to demonstrate gifted behavior and express excellence. It does not assume everyone has an IQ in the gifted range; rather it suggests that when children are given opportunities that help gifts emerge, they can exhibit gifted behavior. Research shows that interest is more predictive for achievement than standardized measurements of intelligence. Carol Dweck, author of Mindset, writes, "Our society tends to think geniuses are born, not made, but it is clear from the history of so many geniuses that motivation is a huge component."
Our program at SAR Academy offers two semesters of nine to twelve week duration for third through fifth graders, one nine week semester for second graders, and an introductory six week program for first graders. In total over the year, the school provides over a hundred different offerings. The challenging learning pursued reflects the project-based learning approach, and as such each enrichment cluster has a question that drives the exploration. The exploration incorporates elements of gifted-education pedagogy by pursuing advanced and rigorous content aimed at escalating students' performance, integrating historical content, using advanced vocabulary, investigative activities and inductive learning, encouraging creative production, higher-level thinking and open-ended questioning, and making use of advanced resources and reference materials. Authentic methodology, which is part of the rigorous exploration, introduces tools of the trade needed to accomplish tasks within the cluster along with following investigative methodology of practicing professionals in the real world. Many of our enrichment clusters welcome a visiting speaker, a practitioner in a related field of study to act as both a resource for the students' inquiry as well as to model what is possible as a 21st century real world problem-solver.
Additionally, our program aligns with Howard Gardner's Multiple Intelligence theory, which provides a framework beyond IQ for looking at students' diverse abilities and individual strengths in a variety of areas. Our wide array of enrichment clusters address the diversity of ability and strength children possess. Offerings include Aquarium Builders Society, Game Design Studio, Four Star Dining Review Forum, iBook Publishing, Building Bridges Institute, CodeKids, The Baseball Project, Monkey Business, Graphic Design Studio, Kilometer Kids, Invention Convention, EcoDetectives, World Drumming Culture, Lego and the Mishkan, Dog Lovers Society, Start a Business, and many, many more.
As schoolwide enrichment coordinator, I build this program each semester considering overall what is appropriate to offer each grade(s) and the particular children within those grades. I then work with each of our talented faculty members individually, as well as select parents and grandparents, to elicit and consider an area of interest, strength, or passion. Together we develop a way to package their interest area and channel it in developmentally challenging ways for our students. One period a week during the school day teachers, tech educators, maintenance staff, guidance department, principals, secretaries, business office workers, parents and grandparents guide our children's explorations. Faculty members often find gratification in sharing their passions, and some rediscover an aspect of themselves for which they previously had no time. The monetary cost of this program is the nominal amount needed for each cluster's materials. This program is replicable, and can reflect each culture's needs, as I see when consulting at other schools in helping them establish an enrichment cluster program or to elevate their work in this vein.
Our school days are full, more than full. Is there time for a program like this? Our adherence to the "more time is better" argument fails to take into account research indicating just the opposite. For example, international comparison studies report that schools in eight of the eleven nations that surpass the US in an assessment of math instruction spent less time on math instruction than do American schools. In the corporate world, at Google and other innovative companies, 20% of time is set aside for employees to work on their passion and interest. Gmail was a result of 20% time.
Since our ultimate goal is to help children develop their interests and talents and understand how they can share their gifts with the world, each cluster's exploration applies their knowledge and is grounded by creating a product, service, or performance for an authentic audience. This deepens ownership of the learning and drives students to achieve greater excellence. These products, services and performances are infused into the broader community. For instance, we donate original handmade hats designed in Mad Hatters Studio to the Bronx Jewish Community Council; Sports Science Institute children visit the Hebrew Home to help seniors exercise; students in Science Is THE Story have their photographic and scientific work, "Shadow and Light," exhibited at a local café; and third and fourth graders in PC Builders Academy sell PCs they built from scratch as a fundraiser.
Educational researchers have long questioned whether standardized IQ is the entire story of giftedness. Dr. Scott Kaufman writes that Herbert Simon and K. Anders Ericsson, and others, have demonstrated in research findings, acquired expertise can trump preexisting ability, thereby allowing us to compensate for weaknesses and build strengths. Excellence can be developed. Our students intuited this, as seen in the reflection form they fill out. A second grader wrote, "Being in enrichment clusters helped me realize you can do anything when you try." Other children recorded the following: "School is to learn different things." "Sometimes things sound hard but you can do it." "I am really artistic." "I'm good at building computers." "I can put on a play without having stage fright." "It's important to put in effort." "Enrichment clusters are really exciting!" "I can do things that I thought I could not." "Drumming isn't something you do, it's a passion." "When you try new things sometimes you love them." A first grader poetically penned, "The world is an open door and feel free to open it."
Imagine what can happen when we ask ourselves at what are we excellent. Imagine what happens when we share that excellence—our passions and talents and strengths—with small groups of children with similar strengths and talents during dedicated blocks of time. After all, we do not know what people are capable of until they tap into their strengths, interests, and passions. We didn't know what Einstein (who was considered by family members as almost backwards) was capable of or what possibility lay within him. Children are works in progress.
It is Wednesday, 12:30 pm. Three hundred children are bustling to attend their enrichment cluster where they encounter their unique excellence. No longer are only a select few of high performing reading or math students given the opportunity to participate in enrichment programming. A parent whose child struggles with traditional academic subjects said to me with great emotion, "Now my child feels really successful. Thank you for what you are doing." Another shared that Wednesday is a day her child refuses to be absent. "I'm not allowed to pull him out of school for a doctor's appointment on Wednesdays, and he has even pretended he is well when he has fever in order to not miss out," she relays. The children themselves ask, "How many days until next Wednesday?" and, "Do we get an extra week of enrichment clusters since we missed a session because of the snow day?"
What is excellence? Just ask the students; you will find there isn't a child who can't tell you when he or she is achieving. That is what our program is doing for children. We are giving students equal opportunities to have success and express their distinct excellence. They feel accomplished. They are happy. They are defining themselves as gifted in multitudinous ways. That is why they can't miss a moment of it.
Sharon Marson is the director of the arts and enrichment at SAR Academy in the Bronx, New York. [email protected]
Return to the issue home page:
Image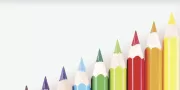 Summer 2015