From the Board: Excellent Leadership as Co-leadership
From the Board: Excellent Leadership as Co-leadership
Rebekah Farber
RAVSAK is an organization driven by a commitment to excellence. That commitment begins and ends with service to Jewish day schools: we dedicate ourselves to providing the guidance, support and programs needed to help our schools find their own paths toward excellence. We firmly believe that Jewish day schools embody the best in the Jewish community: the best education, the best values, the best embodiment of klal Yisrael, talmud Torah, and tikkun olam. RAVSAK takes its obligation not only to support the field, but also to offer leadership, quite seriously.
That is why we see our new model of a shared executive directorship as an exciting opportunity for a fresh discussion of leadership in Jewish education. Like many day schools, RAVSAK started small—originally with one full-time employee, Dr. Marc Kramer, working with schools whose number could be counted on two people's hands. As RAVSAK experienced growth in membership during the 2000s, the leadership challenges grew as well.
As we all know, executive leadership has many components, and no one person can do them all well, or do them all, period. At the most basic level, there are two equally important, equally demanding roles for a day school CEO: chief executive officer and chief educational officer. Rather than placing the burden all on one person's shoulders, it often makes more sense to share the responsibility and capitalize on the strengths and passions of different leaders. Thus, Dr. Idana Goldberg was brought on board to help shoulder the leadership load. Marc and Idana have been effective and collegial partners for several years now, and our creation of a new leadership model of co-executive directors formalizes their partnership and enables them to serve RAVSAK and the field in much more powerful ways.
The thinking behind our new leadership model arose from our internal brainstorming, in response to the question: How can we position RAVSAK to be more field-facing? How can we free up our resources to know our schools even better, work with school leaders even more than we have, to be able to achieve our mission more fully? Our new model of co-leadership will do just that, enabling RAVSAK to be more nimble in its service to the field. It reflects our commitment to creativity and generative thinking: the same creativity we seek to foster in the field we strive to model at home, inside our organization.
For Marc and Idana, this new arrangement reflects a series of transitions that have been brewing for years. As a longtime executive, Marc is excited at this stage in his career to refocus on his passion for Jewish education, vision, and direct service to schools. For Idana, this transition empowers her to expand upon her portfolio of outstanding strategic leadership work that she has already accomplished with the board, communications and advancement. This partnership is a win-win for both of them and especially for RAVSAK.
Both Marc and Idana continue to see themselves as part of an extraordinary team of professionals dedicated to service of Jewish day schools. I know that I speak on behalf of the entire RAVSAK Board in expressing our enthusiasm for this new phase in our collaboration. Aleh ve-hatzlach—success and blessings!
Return to the issue home page:
Image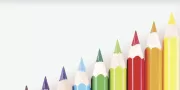 Summer 2015