Badges of Excellence in Professional Development
Badges of Excellence in Professional Development
Sarah Blattner and Samuel Abramovich
Teacher professional development is one of the most consistent and reliable tools available for improving schools. Because teachers are increasingly recognized as the single most important factor in making change within a school, professional development programs can lead to increased student learning by providing teachers an opportunity to reflect on their practices and develop new pedagogical skills. However, providing quality teacher professional development remains a significant challenge for all educational organizations. Time and financial constraints often limit professional development opportunities to a one-and-done, one-size-fits-all model, which in turn provides little opportunity for teacher improvement. Research reveals that when asking teachers about their professional development experiences, they will likely reflect that quality learning opportunities are outnumbered by ineffective workshops.
High-quality teacher professional development is job-embedded, meaning it is "teacher learning that is grounded in day-to-day teaching practice and is designed to enhance teachers' content-specific instructional practices with the intent of improving student learning." Job-embedded PD naturally supports sustained, ongoing learning, that may include coaching; mentoring; action research; observing a class and reflecting on those observations; working collaboratively on a team to examine a problem or student work sample; or shadowing a colleague. These kinds of opportunities help teachers make more relevant connections to their actual classroom teaching, integrating with a teacher's prior knowledge of effective pedagogy. In addition, Internet communication technology has changed the paradigm for teacher professional development, opening up a whole new world of learning. Globally connected communities of practice enhance teacher learning by providing opportunities for sharing collective wisdom and dialogue about real-world examples, which helps in removing the isolation barrier of the classroom that many teachers experience as professionals.
Teachers are no longer limited to the workshop model of teacher professional development, even when financial and time constraints are paramount. Among the new technologies available, open badges, a novel approach to micro-credentialing, offers the opportunity for personalized professional learning for teachers. A number of Jewish educational organizations, looking to meet the unique needs of their teachers, have been among the first to exploit this technology. In order to better understand the opportunity to reboot Jewish day school teacher professional development with open badges, we must first define open badges and examine some examples of how digital badges are being used to strengthen learning opportunities for educators.
Open Badges
More than a graphic icon, a digital badge is a micro-credential that signifies an achievement. Open badges, created by a team led by the Mozilla Foundation, is an Internet protocol for a digital badge that has embedded metadata, detailing information about the achievement (e.g., the issuing institution, a rubric or set of standards for merit, an artifact demonstrating the accomplishment). Consequently, badges can tell the story of a learner, mark achievements, and reflect a learner's knowledge, skills, habits and learning pathways in more detail than what is possible with traditional assessments, like grades or certificates. Open badges, because they are an Internet protocol, are portable and easily sharable through a variety of social media interfaces. Badges also have the potential to transparently recognize granular levels of learning that traditional forms of assessment may not.
The MacArthur Foundation launched an open badges project in 2001 with the Digital Media and Learning Competition, where a total of 2 million dollars was awarded collectively to winning entries that would ignite the development of an open badges ecosystem, including organizations like the Smithsonian Museums, NASA, Disney-Pixar and the Girl Scouts. Badges are also catching on in other settings such as the corporate world, where Deloitte uses digital badges to level up staff development, and higher education, where the University of California at Davis uses a competency-based badge system for an undergraduate sustainable agricultural and food systems program. Open badges are increasingly employed in K-12 education through projects such as Digital Promise, which seeks to recognize competency-based teacher preparation and professional development for educators throughout their careers.
Serendipitously, Jewish educational organizations have also been using digital badges to strengthen learning opportunities. TAMRITZ, a badge-empowered learning network for Jewish educators and their students, currently offers an annual "Summer of Learning" for secondary teacher professional development. As online professional development, TAMRITZ focuses on immersing teachers in a community of practice that wrestles with leading edge pedagogy and new media tools through hands-on tinkering and experimentation. Educators move through Levels (macro badges signifying overarching learning outcomes) and Quests (micro badges or distinct skills supporting the Levels) as teachers make choices about how they will demonstrate and apply their skills and understandings. Immersed in a connected community that breaks geographic and time constraints, educators share ideas and lessons from the trenches, post comments and reflections on learners' blogs and digital journals and share their learning artifacts.
Paramount to the success of the TAMRITZ model is the opportunity for educators to be immersed in a safe learning community that encourages tinkering with new media and leading edge pedagogy while sharing generously with colleagues. The centerpiece of TAMRITZ's Summer of Learning, the Digital Age Teaching badge, includes three main learning pathways or levels: Learner 2.0, Professional Learning Networks (PLNs) and Digital Citizenship. Each level is tied to a few essential questions that promote professional development. For example, the PLNs badge asks, "How can a professional learning network support my growth and practice?" and "How can a personal learning network support my students' learning and my own?"
For each level badge, teachers choose two additional micro badges to complete, such as Blogs, RSS, Social Bookmarking and Twitter. As an example, one rabbi in the learning community chose to explore Twitter for the first time and connected with other Jewish educators in the weekly #Jedchat tweetchat. He also chose the Social Bookmarking Quest and created his own social bookmarking group for collecting and sharing resources around Jewish studies and Hebrew instruction. He used his social bookmarking group to invite members of the TAMRITZ learning community to follow him and to suggest additional resources. In another example, a Jewish day school language arts teacher applied her learning experiences from the Blogging Quest to create a blogging campus at her own day school, where she trained her colleagues in utilizing blogs as learning portfolios in the classroom, both in Jewish and secular studies.
Open Badges for Teacher Professional Development
TAMRITZ's Summer of Learning is only one model for implementing a badge system for teacher professional development in Jewish day school education. Building upon the successful elements of the TAMRITZ program and providing even more opportunities to personalize the educator experience will further empower teachers to design their own professional development that is relevant, self-directed and connected, which will ultimately impact student achievement.
Relevant
Badges transparently and comprehensively document skills, training, specialties, experiences and interests relevant to a teacher's toolkit. By designing badge learning experiences with input from teachers on their goals, interests and needs within their discipline and/or content areas, the learning is immediately applicable, job-embedded and relevant. The badges are valued by the learner and tied to their learner identity.
Self-Directed
Badges amplify the opportunity for learners to make decisions about their own learning processes, pathways, goals, resources and outcomes. Badge learning supports self-directed learning, which research tells us comprises 70% of adult learning.
Connected
The Digital Age affords us with anytime, anywhere opportunities to learn. We can chat with colleagues and experts from around the globe and collaborate synchronously and asynchronously by co-creating dynamic multimedia and artifacts of learning. When designed within a connected learning community, badge learning for teacher professional development integrates interest-driven, academically grounded and peer-supported learning—the foundation of connected learning. The badges' value is augmented by being connected to a learning community dedicated to improved teacher practice and student achievement.
Open badges have the potential to reboot educator professional development in Jewish day schools. It is time to take advantage of the affordances of digital age learning, where we can personalize learning experiences, provide agency and choice and make the entire learning journey relevant.
Sarah Blattner is the lead badger at TAMRITZ. [email protected], @tamritzlearning
Dr. Samuel Abramovich is an assistant professor in the Graduate School of Education at the University at Buffalo SUNY. [email protected], @samabramovich
Resources and References
All are available online.
Cator, K., Schneider, C., and Vander Ark, T. "Preparing Teachers for Deeper Learning: Competency-Based Teacher Preparation and Professional Development (White Paper)."
Croft, A., Coggshall, J.G., Dolan, M., Powers, E. & Killion, J. "Job-Embedded Professional Development: What It Is, Who Is Responsible, and How to Get It Done Well." National Comprehensive Center for Teacher Quality
Digital Promise Educator Micro-Credentials: digitalpromise.org
Gulamhussein, A. "Teaching the Teachers: Effective Professional Development in an Era of High Stakes Accountability." Center for Public Education
Hart, M. "Badges: A New Measure of Professional Development." Campustechnology.org
Learning Forward. Standards for Professional Learning.
Mozilla Open Badges. openbadges.org
TAMRITZ. tamritz.org
Wardrip, P.S., Abramovich, S., Bathgate, M. & Kim, Y.J. "A School-Based Badging System and Interest- Based Learning: An Exploratory Case Study."
Return to the issue home page:
Image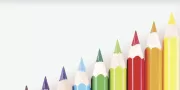 Summer 2015