Featured Articles
From the CEO: Levers and Catalysts
It is a long time since I formally studied science, and I continue to be fascinated by how terms from basic physics and chemistry are appropriated for metaphoric use in our daily life. Over the past year, we have been in discussion with many day school stakeholders to help create Prizmah's strategic...
From the Board: The Room Where It Happens
Prizmah board members Ann Pava, Gail Norry and Lisa Coll recently discussed the upcoming Prizmah Day School Investor Summit, taking place November 11-12 in Bal Harbour, Florida. Why get excited about an investor summit? Gail: It has been close to 20 years since major philanthropists who are...
How a Birthday Cake Changed Our Identity
One morning, I watched a news story about an organization in New England that made a "birthday in a box" for homeless children. I thought, "What a nice idea!" and wondered how hard it was to get that going. We reached out to the organization, but they only served their local community, far from our...
In This Issue
In the Issue: Catalyzing Resources
"Human resources are like natural resources; they're often buried deep. You have to go looking for them; they're not just lying around on the surface."
Ken Robinson
This issue tells the story of the diligence and ingenuity that Jewish day schools employ to catalyze resources in support of their students. The term "resources" are often equated with funds, money. Of course, financial resources are essential for running anything, but they are only one part of the larger tapestry that comprises...
About This Issue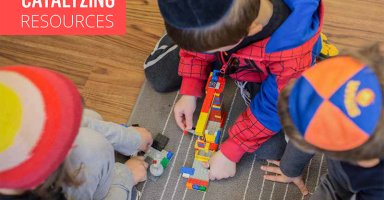 This issue looks at ways that Jewish day schools find creative ways to increase and maximize their resources. In the first section, authors explore the partnerships that day schools forge with organizations in their community and beyond, to help raise money, foster teacher development, support students and cultivate relationships. Articles in the second section look at ways that schools work with the resources that exist within the school. We hope that the issue inspires you with fresh ideas for catalyzing resources at your school.
Click here to download the pdf and printer-friendly version of HaYidion.
Image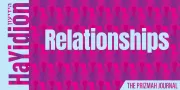 Spring 2023
Image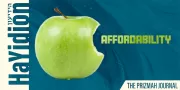 Fall 2022
Image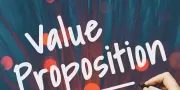 Spring 2022
Image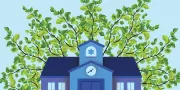 Fall 2021
Image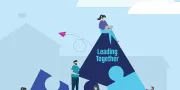 Spring 2021