Unpacked for Educators Collaborative
Participant Resources

There may be some resources for this event that are only available to registered participants. If you have already registered, please log in to view these downloads and / or links.
Registration Fees:
| | |
| --- | --- |
| Prizmah Network schools | $600 per school |
| Non-network schools | $750 per school |
| Canadian Prizmah Network schools | $450 US per school |
| Canadian Non-network schools | $562.50 US per school (Code: CADNON) |
| Schools Outside the US and Canada | $150 US per school (Code: GLOBAL) |
The registration system will automatically determine whether or not your school has joined the Prizmah Network, and will charge the appropriate price for all US schools and for Canadian Prizmah Network Schools. Participants from Canadian Non-network schools should use the discount code CADNON to activate Canadian school pricing. Participants from schools outside the US and Canada should use the discount code GLOBAL to activate Non-US/Canada school pricing.
Audience(s)
Educational Administrators / Directors of Teaching and Learning, Judaic Studies Professionals, Teachers
Join a community of schools to advance your school's educational goals on Israel education.
Image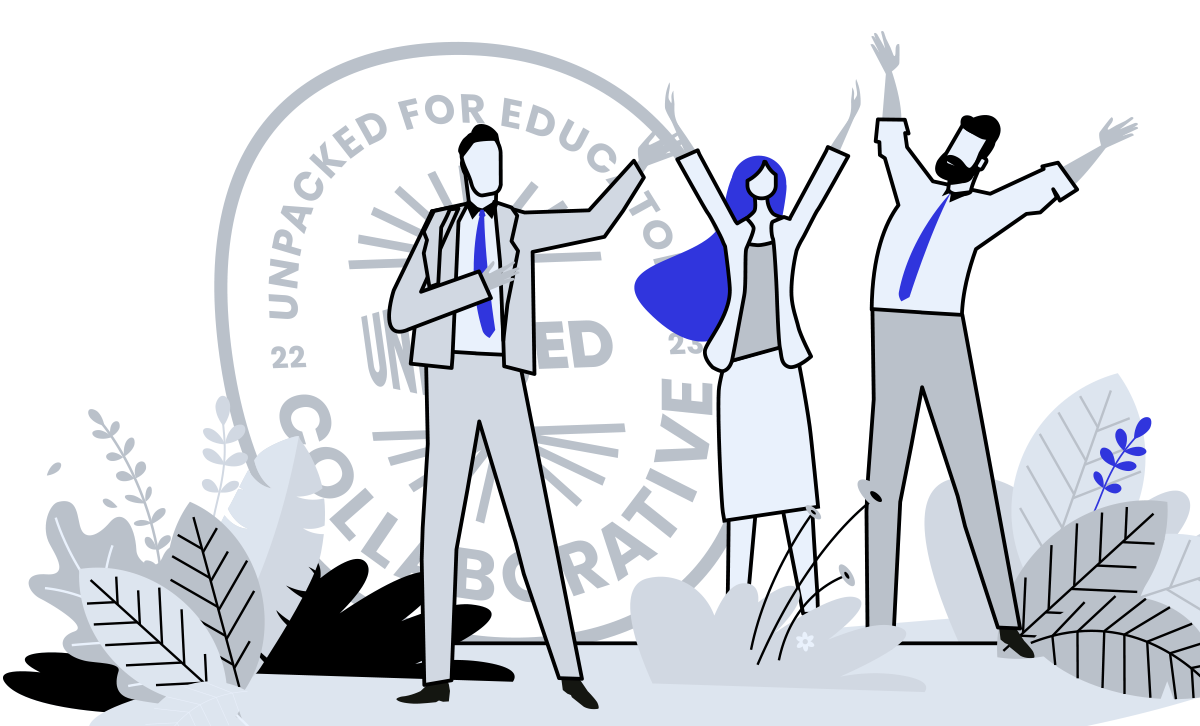 Transform Your Israel Teaching Experience
Through the Unpacked for Educators Collaborative, you will access premium educational resources, advance your knowledge and skills through professional development, and network with an international community of diverse Israel educators. During the year-long program, a partnership between Prizmah and Unpacked for Educators, you and your team will engage with the Unpacked for Educators educational staff, the Prizmah team, and each other through meaningful and content-rich webinars, curated educational materials, and facilitated collaboration.
Program Description
Tailored Educational Experience:
6 professional development webinars with top leaders in the field of Israel education.
3 regional virtual meetups with master Israel educators (UED staff and collaborative members) sharing best practices for teaching Israel.
Access to all of Unpacked for Educators premium educational content including:

Curricular outlines
Experiential learning activities
Full-length feature films
Coaching calls with our educational staff including a tour and training session on UED resources

Access to our Unpacked for Educators Collaborative online platform of educators and schools from around the world, where educators connect, share and design programs and curriculum together, applying the content from Unpacked for Educators to each specific schools' needs.
Dedicated sessions on Israel Education for collaborative schools at the Prizmah Conference: January 8-10 2023 in Denver, CO, USA. Note that conference registration is not included in the cost of the collaborative.
The last day to register is Thursday, October 6th, 2022 
Participation Standards
In order to participate, your school must:
Appoint at least two staff liaisons (minimum) from your school to participate in the program.
Participate in all collaborative webinars during the year

Webinar recordings will also be available
Additional school staff are welcome to attend any of the webinars.
We ask if you have a conflict and are unable to attend a webinar to reach out to UED staff a week in advance and arrange for a replacement from your school to attend in your place.
For regional gatherings, participants are welcome to choose sessions from five different time zones.

Use the content (videos, podcasts, articles, films, resources) that work for your educational setting (we recommend twice per month minimally).
Participate in Unpacked for Educators' 2022-2023 educational programs including:

November Israel History Month (November 2022)
Israel Pursuit (Yom Ha'atzmaut 2023)

Complete formative mid-year survey and a summative end-of-the-year teacher and student survey.
Participate in the UED Collaborative online platform.
Program Dates
Sunday, September 18, 2022
Yossi Klein Halevi and Mohammed Dajani Daoudi 
9:00 PM - 10:00 PM Israel Time
7:00 PM - 8:00 PM GMT
2:00 PM - 3:00 PM ET
11:00 AM - 12:00 PM PT
For participants in Asia and Australia, the first Unpacked for Educators Collaborative webinar will take place on Wednesday, September 21, 2022 at 7:00 PM - 8:00 PM AEST
Sunday, November 13th, 2022 
Scott Shay
10:00 PM - 11:00 PM Israel Time
8:00 PM - 9:00 PM GMT
3:00 PM - 4:00 PM ET
12:00 PM - 1:00 PM PT
Sunday, December 11th, 2022 
Einat Wilf
10:00 PM - 11:00 PM Israel Time
8:00 PM - 9:00 PM GMT
3:00 PM - 4:00 PM ET
12:00 PM - 1:00 PM PT
Sunday, February 12th, 2023 
Matti Friedman 
8:00 PM - 9:00 PM Israel Time
6:00 PM - 7:00 PM GMT
1:00 PM - 2:00 PM ET
10:00 AM - 11:00 AM PT
Sunday, March 12th, 2023 
Shayna Weiss
12:00 AM - 1:00 AM Israel Time
9:00 PM - 10:00 PM GMT
5:00 PM - 6:00 PM ET
2:00 PM - 3:00 PM PT
Sunday, May 7th, 2023
Michael Koplow 
12:00 AM - 1:00 AM Israel Time
9:00 PM - 10:00 PM GMT
5:00 PM - 6:00 PM ET
2:00 PM - 3:00 PM PT
For participants in Asia and Australia, the final Unpacked for Educators Collaborative webinar will take place on Wednesday, May 10th, 2023 at 9:00 PM - 10:00 PM AEST
 
Regional Meetup Dates
Regional Meetup #1
Choose one session to register for:
Tuesday, October 25th, 2022
1. 8:00 PM - 9:00 PM PST / 9:00 PM - 10:00PM MST 
2. 7:00 PM - 8:00 PM BST  / 8:00 PM - 9:00 PM SAST 
3. 5:00 PM - 6:00 PM SST / 6:00 PM - 7:00 PM JST / 8:00 PM - 9:00 PM AEST
Wednesday, October 26th, 2022
​​​​​​​4. 8:00 PM - 9:00 PM EST / 7:00 PM - 8:00 PM CT 

Regional Meetup #2
Choose one session to register for:​​​​​​​
Tuesday, January 31st, 2023
1. 8:00 PM - 9:00 PM PST / 9:00 PM - 10:00PM MST 
2. 7:00 PM - 8:00 PM GMT/ 8:00 PM - 9:00 PM CET / 9:00 PM - 10:00 PM SAST  
3. 5:00 PM - 6:00 PM SST / 6:00 PM - 7:00 PM JST / 8:00 PM - 9:00 PM AEST
Wednesday, February 1st, 2023
​​​​​​​4. 8:00 PM - 9:00 PM EST / 7:00 PM - 8:00 PM CT 
Regional Meetup #3
Choose one session to register for:​​​​​​​
Tuesday, April 18th, 2023
1. 8:00 PM - 9:00 PM PST / 9:00 PM - 10:00PM MST 
2. 7:00 PM - 8:00 PM BST  / 8:00 PM - 9:00 PM SAST  
3. 6:00 PM - 7:00 PM SST / 7:00 PM - 8:00 PM JST / 8:00 PM - 9:00 PM AEST
Thursday, April 20th, 2023
​​​​​​​4. 8:00 PM - 9:00 PM EST / 7:00 PM - 8:00 PM CT 
Image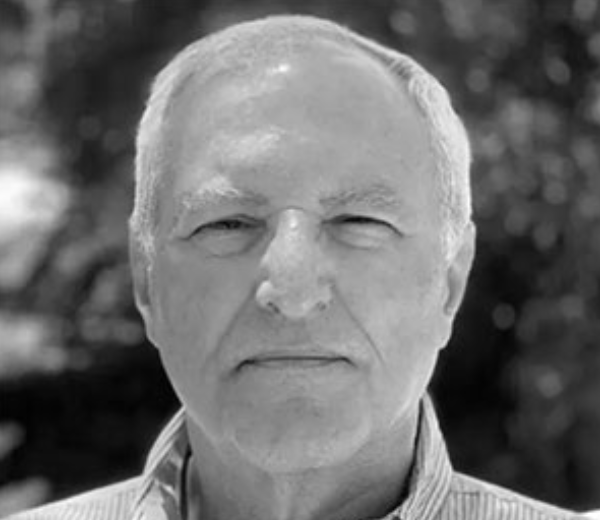 Mohammed S. Dajani Daoudi is a Palestinian professor and peace activist. Dajani gained international recognition for his work in helping to raise awareness concerning the Holocaust through a variety of media. Dajani has also been active in forming relationships with Jewish and Christian religious leaders and peace activists to spread the Wasatia message of understanding, tolerance, coexistence and brotherhood. Dajani is tackling the ideological roots of extremism. In 2014, he became the center of a controversy when he led a group of students from Al-Quds University to Auschwitz.
Image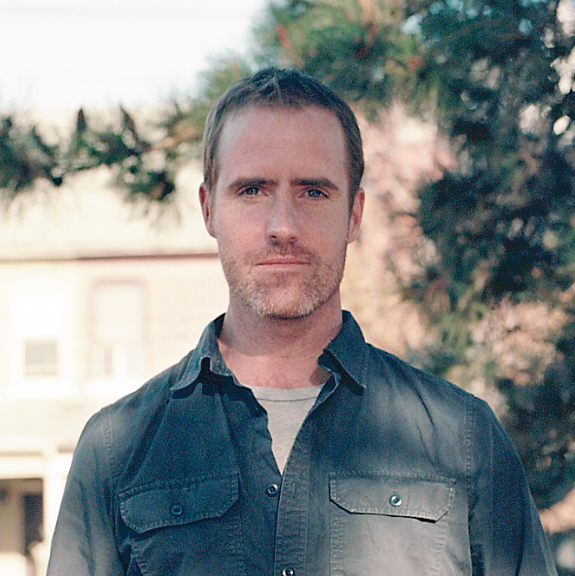 Matti Friedman, a journalist, is the author of three previous works of nonfiction.
His 2019 book Spies of No Country: Secret Lives at the Birth of Israel, won the Natan Book Award and the Canadian Jewish Book Award.
Pumpkinflowers: A Soldier's Story of a Forgotten War (2016) was chosen as a New York Times' Notable Book and as one of Amazon's 10 best books of the year. Pumpkinflowers was selected as one of the year's best by Booklist, Mother Jones, Foreign Affairs, the National Post, and the Globe and Mail. It won the 2017 Vine Award for Canadian Jewish literature and the Canadian Jewish Literary Award for memoir and was shortlisted for the 2017 RBC Taylor Prize, the Writer's Trust Prize, and the Yitzhak Sadeh Prize for military writing (Israel). Editions were published in the US, Britain, Canada, Israel, and China.
The Aleppo Codex, an investigation into the strange fate of an ancient Bible manuscript, won the 2014 Sami Rohr Prize, the ALA's Sophie Brody Medal, and the Canadian Jewish Book Award for history. It was translated into seven languages.
Matti's work as a reporter has taken him from Israel to Lebanon, Morocco, Moscow, the Caucasus, and Washington, DC. A former Associated Press correspondent and essayist for the New York Times opinion section, he currently writes a monthly feature for Tablet Magazine. His writing has appeared in Smithsonian Magazine, the Atlantic, and elsewhere. 
He was born in Toronto and lives in Jerusalem with his family.
Image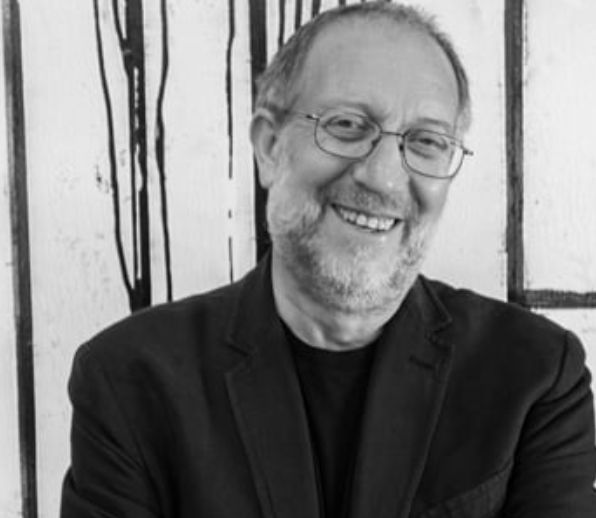 Yossi Klein Halevi is a senior fellow at the Shalom Hartman Institute in Jerusalem. Together with Imam Abdullah Antepli of Duke University, he co-directs the Institute's Muslim Leadership Initiative (MLI), which teaches emerging young Muslim American leaders about Judaism, Jewish identity and Israel.
 
Halevi's 2013 book, Like Dreamers, won the Jewish Book Council's Everett Book of the Year Award. His latest book, Letters to My Palestinian Neighbor, is a New York Times bestseller. He writes for leading op-ed pages in the US, including the Times and the Wall Street Journal, and is a former contributing editor to the New Republic.
Image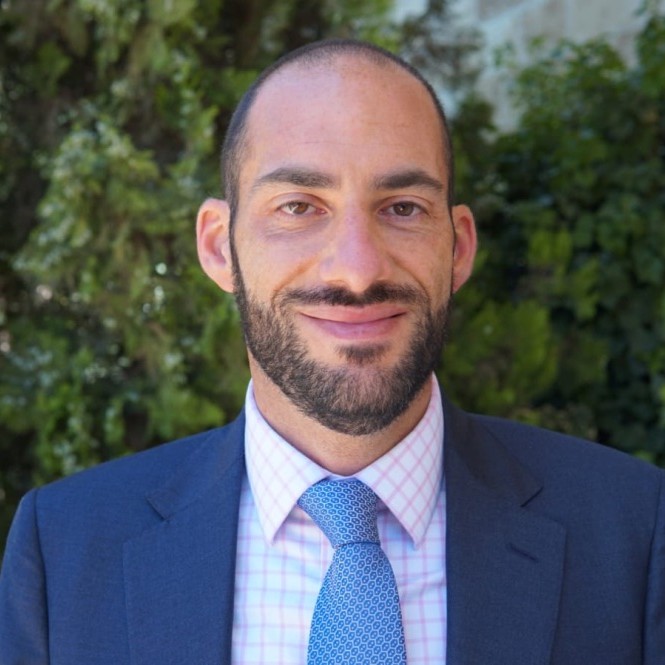 Michael Koplow is the chief policy officer of Israel Policy Forum, and also serves as a senior research fellow of the Kogod Research Center at the Shalom Hartman Institute of North America. Before coming to Israel Policy Forum, he was the founding program director of the Israel Institute. He holds a Ph.D. in Government from Georgetown University, where he specialized in political development and ideology, and the politics of Middle Eastern states. He writes Israel Policy Forum's weekly Koplow Column and edits Israel Policy Exchange, which is a leading source for commentary and analysis on Israel and American Jewry, and his work regularly appears in Foreign Affairs, Foreign Policy, the Atlantic, and the Forward, among other publications. In addition to his Ph.D., he holds a B.A. from Brandeis University, a J.D. from New York University, and an A.M. in Middle Eastern Studies from Harvard University.
Image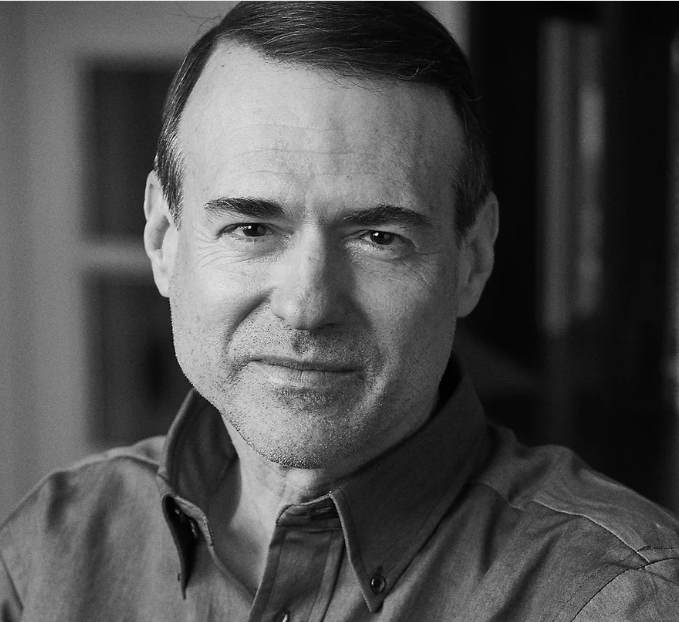 Scott A. Shay is a leading businessman, thought leader, and author of several widely read books on profound issues facing the Jewish community. Scott is the co-founder and Chairman of Signature Bank, well known as one of the best banks in New York for private business owners. Scott earned a BA in Economics and a Masters in Management from Northwestern University, a valuable experience due to the commitment of his professors to high academic standards and the ideals of the university's motto. His third book, Conspiracy U: A Case Study, utilizes this motto as a backdrop to illustrate how his alma mater and academia in general have departed from these standards and ideals, sacrificing academic integrity and trustworthy scholarship in favor of Conspiracy Theories.
Scott is a distinguished leader in the Jewish community and an avid student of religion and its application to the world outside of the synagogue, church, or mosque. These interests are reflected in Conspiracy U, as well as his previous two books, In Good Faith: Questioning Religion and Atheism and Getting Our Groove Back: How to Energize American Jewry. 
Scott lives in New York, NY.
Image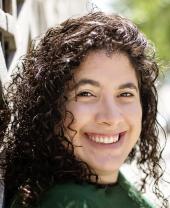 Dr. Shayna Weiss is the Associate Director of the Schusterman Center for Israel Studies at Brandeis University. Previously, she was the inaugural Distinguished Visiting Scholar in Israel Studies at the United States Naval Academy. Hailing from Jacksonville, Florida, she earned her PhD from New York University in Hebrew and Judaic Studies. She completed postdoctoral fellowships in Israel at Bar Ilan University and Tel Aviv University, where she taught courses about Israeli history and society. Her research interests converge at the intersection of religion and gender in the Israeli public sphere, as well as the politics of Israeli popular culture. A popular public lecturer, Dr. Weiss also is frequently consulted by the media, most recently appearing in a French documentary titled Israel, terre de séries. Currently, she is completing a book on gender segregation in the Israeli public sphere and researching the rise of Israeli television in the global market.
Image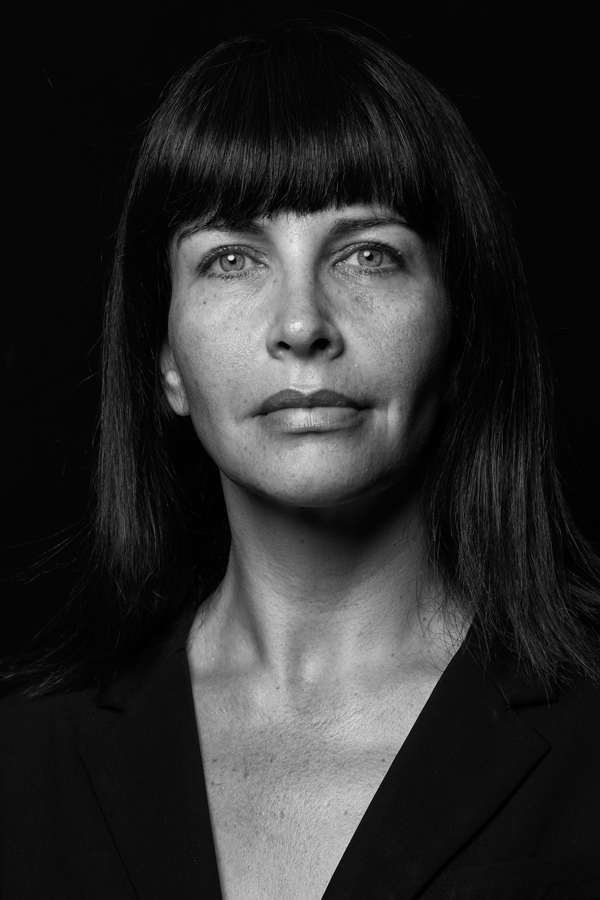 Dr. Einat Wilf, an adjunct fellow at The Washington Institute and a senior fellow with the Jewish People Policy Institute, served in the 18th Knesset as chair of the Education, Culture, and Sports Committee; chair of the Subcommittee for the Relations of Israel with World Jewish Communities; and member of the influential Foreign Affairs and Defense Committee.
Previously, Dr. Wilf served as foreign policy advisor to Vice Prime Minister Shimon Peres and strategic consultant with McKinsey & Company. Born and raised in Israel, she served as an intelligence officer in the Israel Defense Forces.
Dr. Wilf is the author of four books that explore key issues in Israeli society. My Israel, Our Generation (2007) addresses Israel's past and future from the perspective of the younger generation. Her 2008 book, Back to Basics: How to Save Israeli Education (at No Additional Cost), offers a detailed and feasible policy proposal for improving Israel's education system. It's NOT the Electoral System, Stupid (2013) demonstrates through comparative analysis why Israel's electoral system is no worse than those of other democracies and therefore should not be changed. Most recently, Winning the War of Words (2015) compiles her key essays on Israel and Zionism.
Image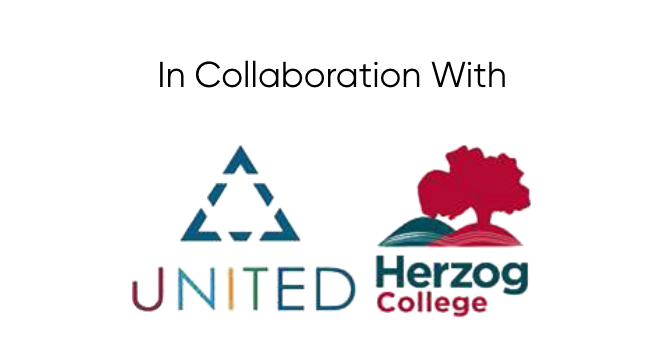 Image