Unpacked for Educators Collaborative
Participant Resources

There may be some resources for this event that are only available to registered participants. If you have already registered, please log in to view these downloads and / or links.
Registration Fees:
| | |
| --- | --- |
| Prizmah Network schools | $600 per school |
| Non-network schools | $750 per school |
| Canadian Prizmah Network schools | $450 US per school |
| Canadian Non-network schools | $562.50 US per school (Code: CADNON) |
| Schools Outside the US and Canada | $150 US per school (Code: GLOBAL) |
The registration system will automatically determine whether or not your school has joined the Prizmah Network, and will charge the appropriate price for all US schools and for Canadian Prizmah Network Schools. Participants from Canadian Non-network schools should use the discount code CADNON to activate Canadian school pricing. Participants from schools outside the US and Canada should use the discount code GLOBAL to activate Non-US/Canada school pricing.
Audience(s)
Educational Administrators / Directors of Teaching and Learning, Judaic Studies Professionals, Teachers
Join a community of schools to advance your school's educational goals on Israel education.
Image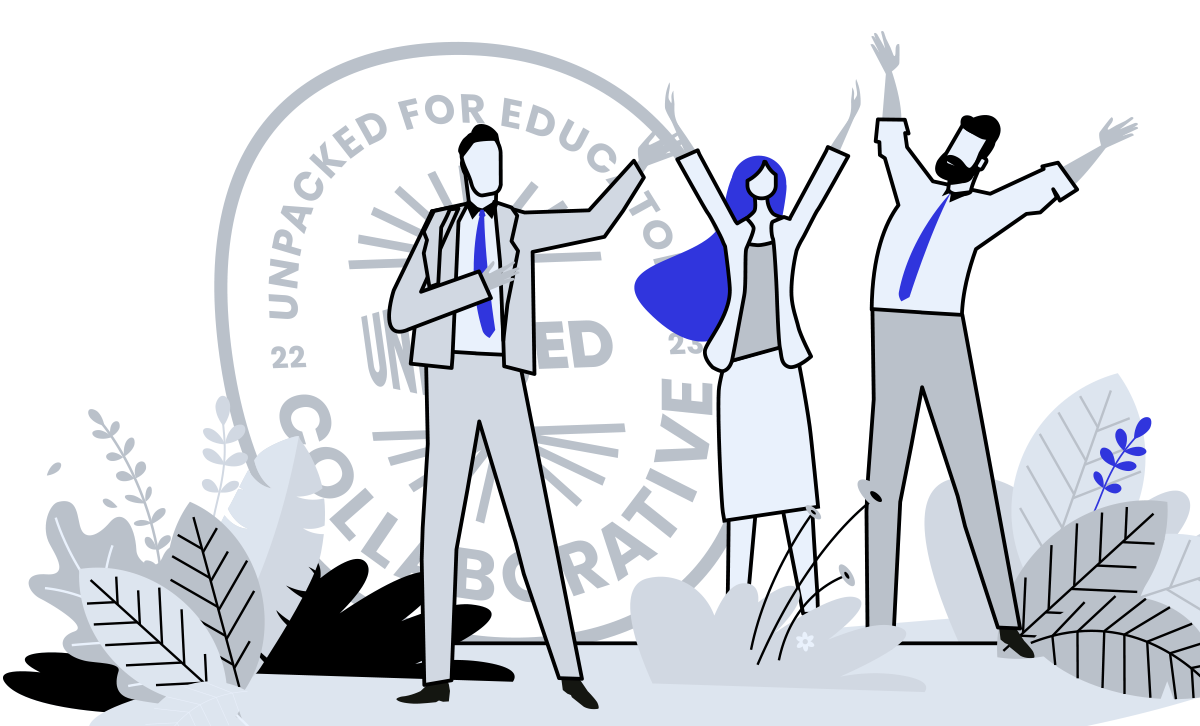 Transform Your Israel Teaching Experience
Through the Unpacked for Educators Collaborative, you will access premium educational resources, advance your knowledge and skills through professional development, and network with an international community of diverse Israel educators. During the year-long program, a partnership between Prizmah and Unpacked for Educators, you and your team will engage with the Unpacked for Educators educational staff, the Prizmah team, and each other through meaningful and content-rich webinars, curated educational materials, and facilitated collaboration.
Program Description
Tailored Educational Experience:
6 professional development webinars with top leaders in the field of Israel education.
3 regional virtual meetups with master Israel educators (UED staff and collaborative members) sharing best practices for teaching Israel.
Access to all of Unpacked for Educators premium educational content including:

Curricular outlines
Experiential learning activities
Full-length feature films
Coaching calls with our educational staff including a tour and training session on UED resources

Access to our Unpacked for Educators Collaborative online platform of educators and schools from around the world, where educators connect, share and design programs and curriculum together, applying the content from Unpacked for Educators to each specific schools' needs.
Dedicated sessions on Israel Education for collaborative schools at the Prizmah Conference: January 8-10 2023 in Denver, CO, USA. Note that conference registration is not included in the cost of the collaborative.
Participation Standards
In order to participate, your school must:
Appoint at least two staff liaisons (minimum) from your school to participate in the program.
Participate in all collaborative webinars during the year

Webinar recordings will also be available
Additional school staff are welcome to attend any of the webinars.
We ask if you have a conflict and are unable to attend a webinar to reach out to UED staff a week in advance and arrange for a replacement from your school to attend in your place.
For regional gatherings, participants are welcome to choose sessions from five different time zones.

Use the content (videos, podcasts, articles, films, resources) that work for your educational setting (we recommend twice per month minimally).
Participate in Unpacked for Educators' 2022-2023 educational programs including:

November Israel History Month (November 2022)
Israel Pursuit (Yom Ha'atzmaut 2023)

Complete formative mid-year survey and a summative end-of-the-year teacher and student survey.
Participate in the UED Collaborative online platform.
Program Dates
The first Unpacked for Educators Collaborative webinar with Yossi Klein Halevi and Mohammed Dajani Daoudi will take place on Sunday, September 18, 2022
9:00 PM - 10:00 PM Israel Time
7:00 PM - 8:00 PM GMT
2:00 PM - 3:00 PM ET
11:00 AM - 12:00 PM PT
For participants in Asia and Australia, the first Unpacked for Educators Collaborative webinar will take place on Wednesday, September 21, 2022 at 7:00 PM - 8:00 PM AEST
Further dates will be announced to Collaborative participants by the end of the summer.
Image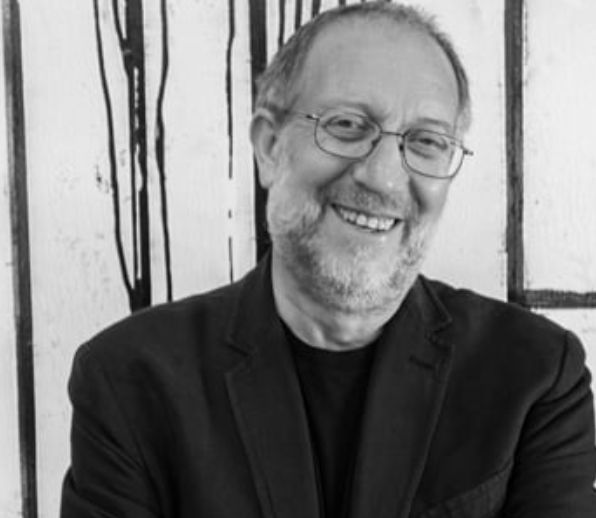 Yossi Klein Halevi is a senior fellow at the Shalom Hartman Institute in Jerusalem. Together with Imam Abdullah Antepli of Duke University, he co-directs the Institute's Muslim Leadership Initiative (MLI), which teaches emerging young Muslim American leaders about Judaism, Jewish identity and Israel.
 
Halevi's 2013 book, Like Dreamers, won the Jewish Book Council's Everett Book of the Year Award. His latest book, Letters to My Palestinian Neighbor, is a New York Times bestseller. He writes for leading op-ed pages in the US, including the Times and the Wall Street Journal, and is a former contributing editor to the New Republic.
Image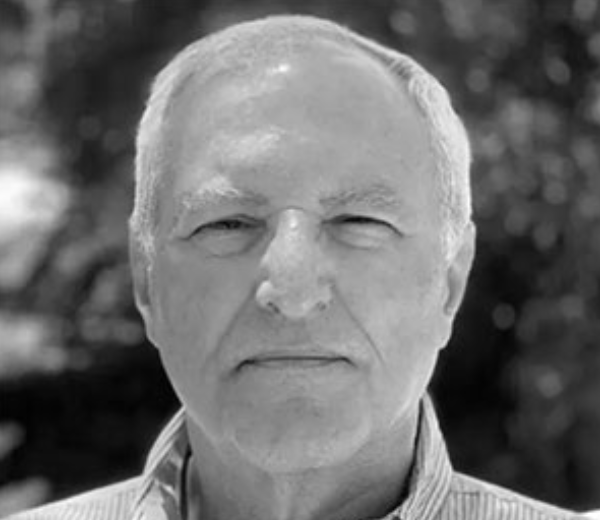 Mohammed S. Dajani Daoudi is a Palestinian professor and peace activist. Dajani gained international recognition for his work in helping to raise awareness concerning the Holocaust through a variety of media. Dajani has also been active in forming relationships with Jewish and Christian religious leaders and peace activists to spread the Wasatia message of understanding, tolerance, coexistence and brotherhood. Dajani is tackling the ideological roots of extremism. In 2014, he became the center of a controversy when he led a group of students from Al-Quds University to Auschwitz.
Image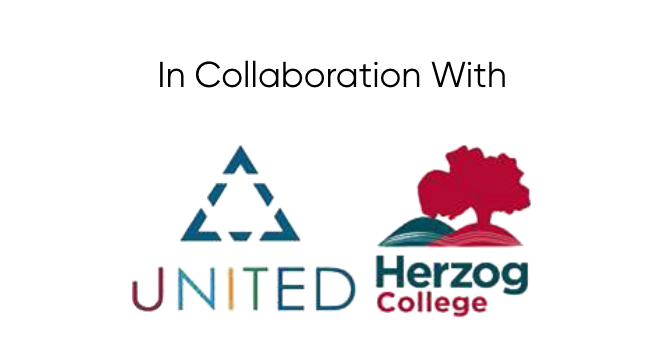 Image