PEDAGOGIES FOR CONCURRENT LEARNING
February 1 and 22, 2021
7:00 PM - 9:00 PM ET
4:00 PM - 6:00 PM PT
Prizmah: Center for Jewish Day Schools, the Jewish Education Innovation Challenge (JEIC) and the Mayberg Foundation have partnered to grow the capacity of Jewish day schools and yeshivas to support teachers in concurrent learning and online pedagogies.
Pedagogies for Concurrent Learning is designed for teacher leaders. The 2 two-hour, custom-designed virtual workshops​ - facilitated by BetterLesson's team of learning designers - will help educators define the specific challenges and opportunities of the concurrent classroom. Participants will walk away with concrete and manageable solutions to try the next day, as well as information on bigger aspirational shifts that concurrent learning can make possible through personalized support.
In addition to two workshops conducted by BetterLesson, participants will receive four sessions of 1:1 ​virtual coaching​ to "train the trainer" and support them in creating a professional development plan on concurrent learning practices for their school. 
Registration is open to 1-2 teachers per school who have been recommended by their school leadership, with a preference to have  Judaic as well as general studies teachers represented. Participants will commit to creating a professional development program for their school.
Program Outline
Participants should plan to participate in both live sessions
February 1, 2021: Making Direct Instruction More Inclusive and Engaging in Concurrent Classrooms
7:00 PM - 9:00 PM ET
4:00 PM - 6:00 PM PT
February 22, 2021: Increasing Student Motivation and Agency in Concurrent Classrooms
7:00 PM - 9:00 PM ET
4:00 PM - 6:00 PM PT
After the workshops, participants will schedule four sessions of 1:1 ​virtual coaching​ with the BetterLesson team to help you design a professional development plan for supporting the teachers in their schools in concurrent learning practices.
About Better Lesson
BetterLesson has been working closely with Jewish day school teachers and leaders around the country as they have worked to transition their school communities quickly to distance learning. In addition to providing 1:1 coaching to help teachers and leaders navigate this enormous shift in practice, BetterLesson has led virtual workshops focused on honest discussion of the challenges day school educators faced throughout distance learning. The sessions have been full of strategies and resources pertaining to distance learning and have served as a space for leaders and teachers to collaborate and share ideas around areas such as ensuring equity, supporting personal care among staff and students, and continuing to build community while students are learning remotely.
About Jewish Education Innovation Challenge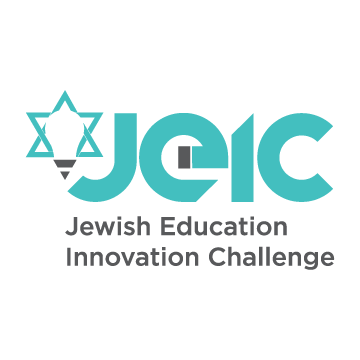 JEIC is a bold initiative to radically improve the quality of Jewish education in day schools across North America. We bring together educators, funders and consumers to pursue lasting school culture change through innovation, experimentation and collaboration. Initiated in 2012 by the Mayberg Foundation and supported through multiple philanthropic partnerships, JEIC seeks to reignite students' passion for Jewish learning and improve the way Jewish values, literacy, practice and belief are transferred to the next generation.
Registration Fees
Prizmah Network Schools: complementary registration
Non-Prizmah Network Schools: $180 per person
Participants from Canada, enter the following codes in the discount field to receive Canadian pricing:
Canadian Prizmah Network Schools: complementary registration
Canadian Non-Prizmah Network Schools: $135 US per person (Code: CADNON)
For participants from the US, the registration system will automatically charge you the correct price based on whether or not your school has joined the Prizmah Network.
For participants from Canada, please check this list to determine whether you should use the network or non-network code.