Opening Doors Through Middle Income Affordability
Opening Doors Through Middle Income Affordability
By Rachelle Jagolinzer, Skip Carpowich, Zvi Weiss, and Keri Copans
In 2018, San Diego Jewish Academy, a K-12 community school with an early childhood center, began a program to address affordability, a challenge faced by many Jewish day schools. Buoyed by the confidence that we offered high-quality education within a Jewish community that added meaning to our student's lives, we saw both a desire and an opportunity to offer that experience to more families. We believed that our tuition ($24,000 - $28,000 per year) was a barrier for many middle income families, even with a significant amount of tuition assistance available. For a variety of reasons, some families never wanted to take tuition assistance; others still found the cost too prohibitive. Our goal was to remove cost as a barrier for what would remain a high quality Jewish day school education.
The groundwork for this program began a few years prior when we launched Open Tent, providing tuition reduction for Jewish communal professionals. In the program's first year, 21 new students enrolled in the school. Subsequently, following extensive market research, we learned that if tuition was lowered to $10,000 - $15,000 per year, an entirely new audience of prospective families would appear. According to the research, approximately 1,100 families in our key neighborhoods would consider a community Jewish day school at this price point. 
Equipped with this knowledge, our board and leadership strategically crafted Open Door. Beginning in the 2019-2020 school year, made possible by the generosity of a long-standing donor, all incoming kindergartners and ninth graders' tuition was half-price. That tuition remains the same for those families for the subsequent three years, guaranteed. As we announced at the launch, our vision is to eventually convert all grades as "Open Door grades." In other words, we want tuition across all of our grades to be around 50% of our current published tuition.
We're now in the midst of enrolling the third Open Door cohort of students into kindergarten and ninth grade for the 2021-2022 school year. They'll join students in first, second, tenth and eleventh grades as Open Door classes. As we hoped, each year we get closer to having all grades at this key price point. To date, we have increased enrollment by around 40% in each kindergarten and ninth grade cohort each year, allowing the Open Door Program to continue for another year. Meanwhile, the school's overall enrollment has increased 20%, and its net tuition revenue 10%, during the first two pilot years. Open Door has also served as a vehicle to gain our community's attention and promote the school and our brand, among a very crowded field of excellent public and independent school options in our area.
In many ways, we are still in the early stages of our plan and continue to analyze, evaluate and reflect on the program's opportunities and challenges. But we have some salient learnings relevant to the field. First, knowing which price point would actually influence families was critical. That informed how much we needed to secure from the generous donor, and how many grades we could impact. Only then did we hone in on the two key transitional grades of kindergarten and ninth grade with the four year price point guarantee. We never wanted those new parents to feel there was a bait and switch on tuition by only receiving the Open Door tuition credit for one year.
Second, we planned for a range of feedback from current parents, with our concern there might be anger from those whose children were not in Open Door grades. Preparing for a potential backlash, we drafted key messaging that explained our vision of eventually rolling out this program to all grades and also restated our overall goal of addressing the affordability challenge and re-imagining tuition at SDJA. But thankfully, this document was never needed. We messaged—and our families understood—that more families at the school would directly and positively impact all students and all families: more opportunities for friendships, for social and emotional growth, for an increase in academic class offerings, for new and different extracurricular activities, for increased diversity. Open Door did not eliminate any other tuition assistance that a family in fifth grade, or any grade, was receiving. It simply made our school and community more accessible.
Each year of Open Door is an opportunity for us to learn about the local market and the relationship between price and enrollment growth. The development of our tuition credits and assistance programs, and evolution towards financial sustainability, will be a continuous, iterative process. Open Door is one part, albeit a very significant one, in our strategy to achieve this. 
There are many variables and paths we pursue. Our Sustainability Initiative, for example, will save us close to half a million dollars each year in energy costs, allowing us to reinvest those funds into affordability and program initiatives. With our expansive 56-acre campus, situated in an ideal location in San Diego, we are also exploring a myriad of mission-aligned program and business development opportunities that can generate consistent non-tuition revenue streams in the year ahead, while also elevating our brand and serving to build an even stronger Jewish community in the region.
Sustaining Open Door is only possible because our entire community sees its value. Each year we ask Open Door families to donate back all or part of the tuition savings as a philanthropic gift, emphasizing the quality of the program and actual cost to educate a student (now approximately $30,000/year). Many families do give back, even those who are not in Open Door grades. While this giving is significant, it does not make up the difference between Open Door savings and full tuition. 
There are different scenarios and percentages where the number of Open Door families and the donations from families would be break-even. We are fortunate that the primary donor supporting  the pilot program understands the need for obtaining additional data to plan and innovate our future path, as well as  the long-term vision and the strategy of building each grade, each year with families excited at the opportunity to join a vibrant community with strong academic learning and meaningful Jewish experiences.
Open Door has brought growth and new energy to our community and will inform plans and innovations to come. Our enrollment is now more than 400 families. The momentum gained through a virtuous cycle is palpable, even during the pandemic. Current families and others in the community see a growing, thriving school. This builds confidence and belief that our product is of value and in demand.
With the right combination of more families enrolling and contributing whatever they are able to, we continue to restructure the cost model for our school. Open Door is part of our larger vision promoting accessibility for many families, in turn elevating the learning and community experiences for all who are part of the SDJA family.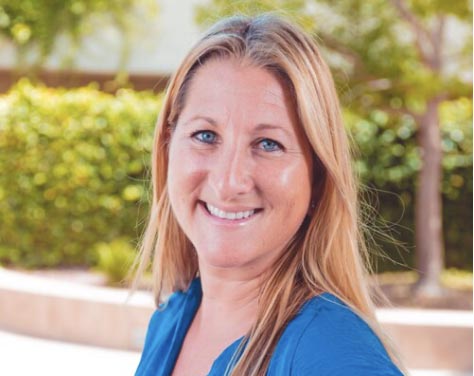 Rachelle Jagolinzer is director of advancement at the San Diego Jewish Academy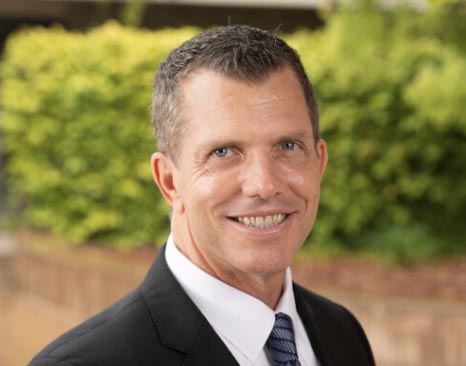 Skip Carpowich is CFO/COO at the San Diego Jewish Academy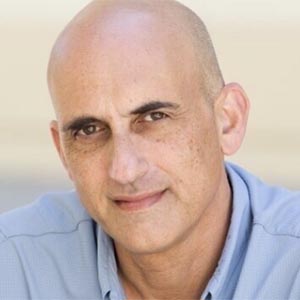 Zvi Weiss is head of school at the San Diego Jewish Academy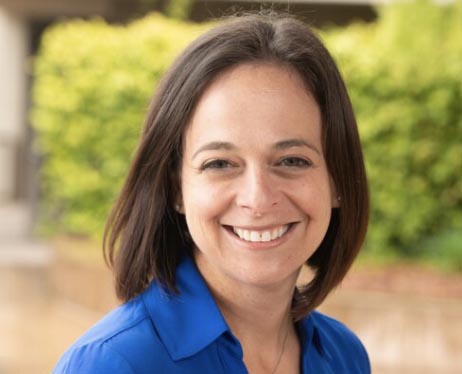 Keri Copans is director of admissions at the San Diego Jewish Academy