A New Frontier in Alternative Tuition Programs
A New Frontier in Alternative Tuition Programs
Our data suggests that well over one-third of Jewish day schools across North America offer some type of alternative or creative tuition program. An alternative or creative tuition program is defined as any tuition program other than traditional scholarship or financial aid. The most common of these programs include: "capped" or discounted tuition for middle-income families, indexed or flexible tuition, and tuition discounts for Jewish communal professionals.
Though the earliest creative tuition programs date back to the early 2000s, these programs began to proliferate after the recession of 2008. Early programs were generally budgeted to be revenue-neutral to a school. There were several reasons for this. First, the tuition reductions offered under these programs were generally comparable to those a family would have received under traditional financial aid, had they simply chosen to apply for it (many middle income families weren't applying because they believed they wouldn't qualify or didn't want to consider themselves recipients of charity). Second, it was generally assumed that these programs would boost student enrollment and improve student retention. Schools therefore believed that the increased enrollment and retention would more than offset any loss of tuition revenue.
What has emerged more recently are even more transformational tuition programs. Many seek to address day school affordability head-on by lowering tuition for ALL families. In the last year alone, at least three Jewish day schools have announced significantly lower tuition levels. Supported by significant philanthropic dollars, these programs seek to relieve the tuition burden for ALL families.
We want to share with you a brief description of each of the three as well as some other programs that were recently announced. Ensuring that Jewish day schools are both excellent and affordable is the key to a sustainable Jewish day school field. As we work together to catalyze resources for day schools and yeshivas, we welcome your input and engagement around these critical issues.
To read about some of these alternative tuition programs around the Network, click here.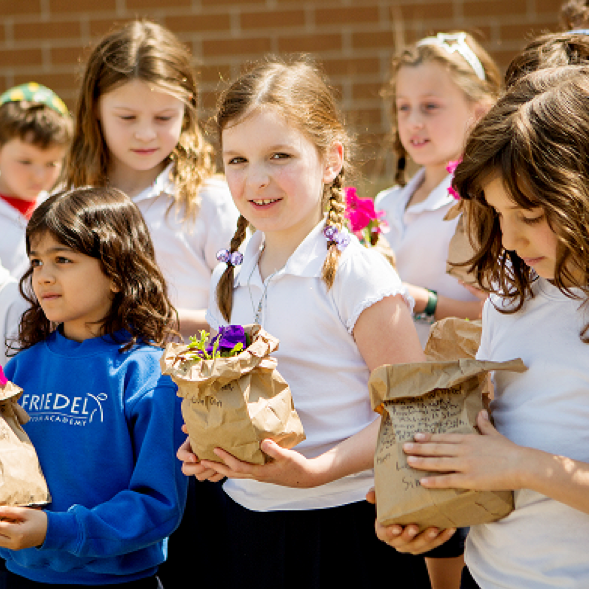 Photo by Friedel Jewish Academy