Israel Integration into STEAM: A Case Study in Innovation
Israel Integration into STEAM: A Case Study in Innovation
By Dr. Tal Grinfas-David, CIE Day School Specialist
The benefits of an interdisciplinary approach to education are well documented, yet most day schools relegate Israel education to a sliver carved out of Judaic studies. 
According to research, interdisciplinary instruction fosters advances in cognitive ability and helps students recognize bias, think critically, tolerate ambiguity and appreciate ethical concerns. Moreover, significant learning takes place when teachers incorporate a range of skills from different subjects, not only about the content, but also about the process of learning how to learn. Curricula should reflect the real world, which is complex and not organized into neat subject areas. 
Why then is Israel education, which appears in most schools' mission statements and goals as central to Jewish identity, treated as yet another subject that is included at the expense of others? Why isn't Israel taught by all faculty all year long?
In this past year, as most schools simply sought to survive the pandemic, one school took the Start-Up Nation's lesson to heart: When the going gets rough, innovate! Vancouver Talmud Torah, a pluralistic Jewish day school in British Columbia, joined the Atlanta-based Center for Israel Education's Day School Initiative in 2018 after finding CIE online during the DSI pilot period.
Although Israel was always important, the school for preschoolers through seventh-graders lacked formal programs or a structure for Israel education as a distinct discipline, says Ellen Wiesenthal, the head of Jewish life and learning. "Our goal is to provide the foundation for a lifelong love of Israel and their Jewish identity, but also to equip students with skills, content and values that make them Israel literate."
Israel's success comes in part from a culture that embraces "failing forward" by learning from mistakes while taking risks. VTT is emulating that culture of curiosity, innovation and improvement while pursuing its dual goals of integration and collaboration: inspiring teachers in Jewish studies and general studies to incorporate Israel across grades and courses. After CIE demonstrated to the VTT faculty how to transform a science fair into an "Israeli Shark Tank" and explained the concept in a community presentation during a visit to Vancouver in February 2019, VTT's leadership team won parents' support for a comprehensive approach to Israel education.
Developing as a result at VTT is iSTEAM: Israel through Science, Technology, Engineering, Art and Math. "STEAM is now being pursued through the lens of Israel innovation, and we are forerunners in this area," Wiesenthal says. 
Head of School Emily Greenberg shared the community's excitement at this new approach: "iSTEAM uses Israel's export of innovation to integrate Jewish learning and ahavat Yisrael with our general studies curriculum in a meaningful and relevant way. Our students and parents have relished this opportunity to participate in hands-on learning that creates another authentic connection to Israel and spotlights the contributions that Israel is making to the world."
Director of Innovation and Learning Jessie Claudio spoke to the balance of affective, ethical and cognitive goals: "My dream is to have every student leave VTT's iSTEAM program having a deep connection to Israel and feeling a sense of pride. By learning about all of the amazing innovations and global impacts Israel has made, I hope our students will be inspired and empowered to do the same." Claudio's efforts ensure that province-mandated competencies and benchmarks are thoughtfully woven into the Israel units developed and implemented at VTT.
While iSTEAM is new in this first year of what will likely be a multiyear initiative, VTT has made significant programmatic gains in Israel education. For example, fourth-graders learn about Israel while exploring science. Fifth-graders studying Canadian government make comparisons with Israel and its many elections. Zionism and the Jewish people's connection to the Land of Israel meld well with education about Canada's First Nations and, Wiesenthal says, work with VTT's core competencies of identity and personal awareness.
Students gain a solid foundation in Israel education, preparing them for stand-alone units built with CIE materials to address Israel with depth and nuance in sixth and seventh grades. In one unit, students explore Israeli architecture and watch videos of such
designers as Eliezer Armon and Yaakov Agam. They take virtual tours of sites in Israel to learn what makes spaces sacred and how to bring that special feeling to places in their lives. They combine those inspirations with engineering lessons about form and function and computer skills in design software to create a plan for a new school wing, then write essays to persuade administrators to accept their design over other submissions.
For CIE, what is truly inspiring is to see a Jewish day school living its mission on a daily basis by innovating and integrating Israel into multiple subjects. VTT is sending a message to students and the broader community that Israel matters to us all, Jewish and non-Jewish faculty, and that Israel literacy requires skills from all areas of study.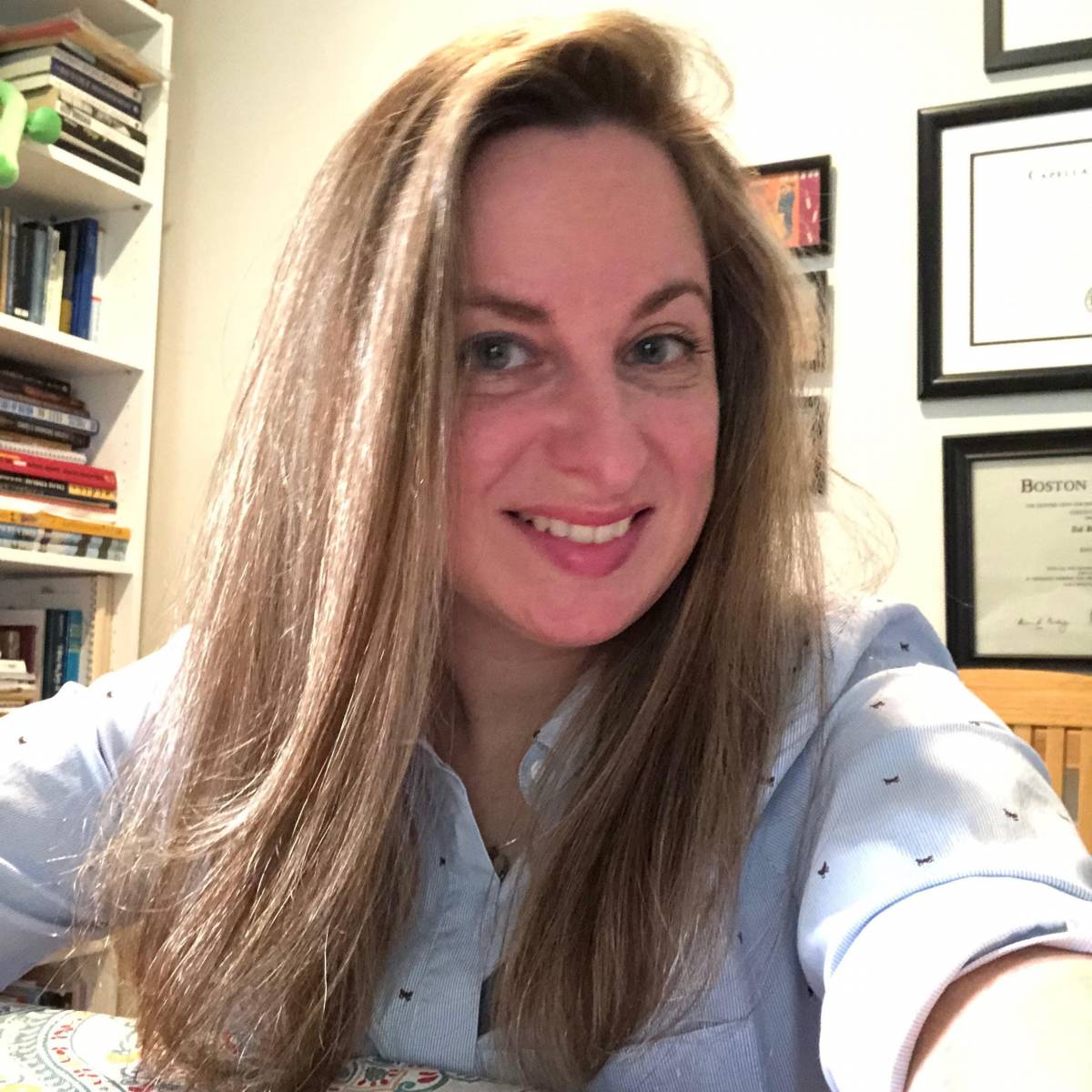 To learn more about CIE and iSTEAM, please contact Dr. Tal Grinfas-David, CIE's day school specialist, at tal.david@israeled.org.