Join Judaic studies leaders from day schools and yeshivas across North America to explore novel ideas and approaches to your work. Take time to examine new materials and resources while engaging with your peers. Together with your colleagues:
Experience new models, curricula, and tools that you can implement in your classrooms.
Learn from the expertise of field leaders with challenges and successes similar to your own.
Grow and develop a strong support network.
Program Overview
The Judaic Professionals Retreat is designed to give you opportunities to learn from each other and with experts on topics relevant to the needs of Judaic studies leaders. Each day will feature two workshops where you will dig into and play with tools and curricula in conversation with some of the leading thought leaders and organizations providing resources to the field. The workshops are designed to be engaging and participatory, and will help you think through issues relevant to your practice and to apply new approaches to your work. There will also be one 45-minute spotlight session each day that will feature an idea or approach that you can easily implement in your school.
We hope you will plan to participate in the entire program. We also recognize the time constraints on school leaders, and understand if you need to step out for a session.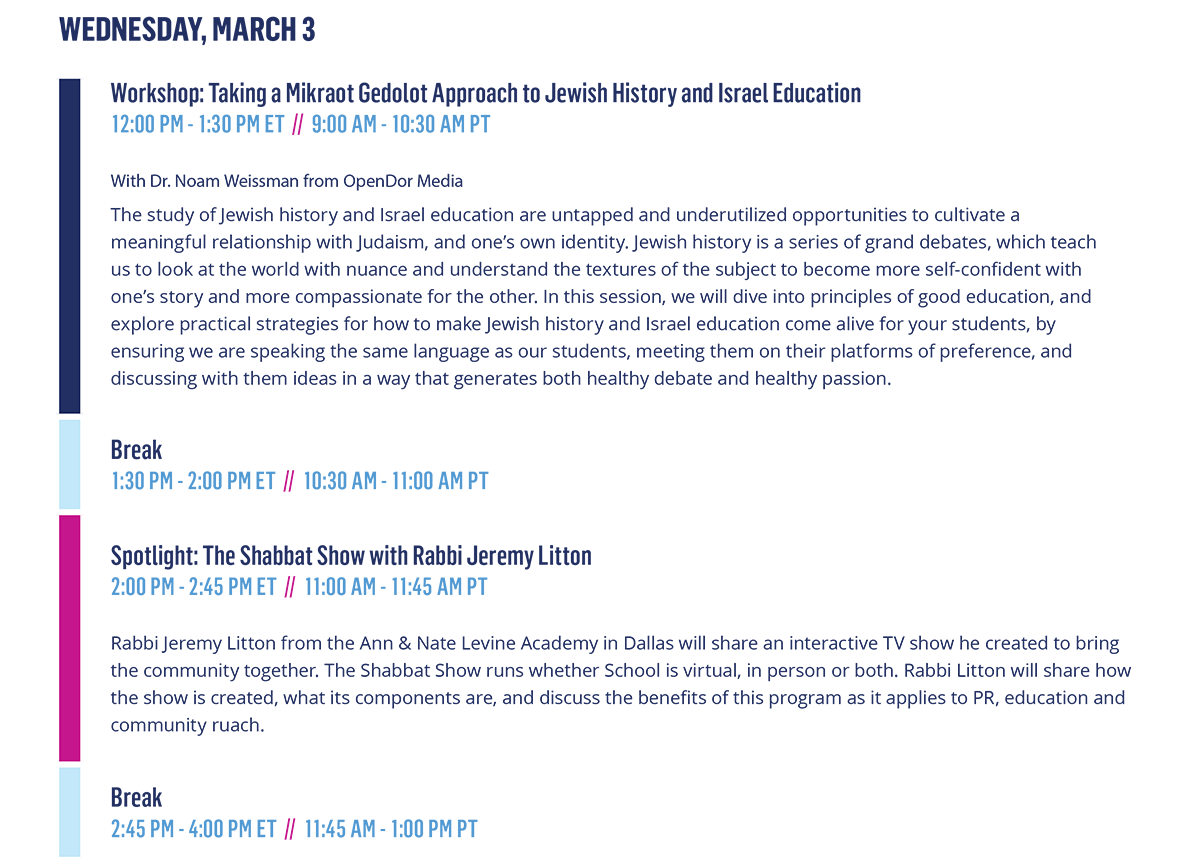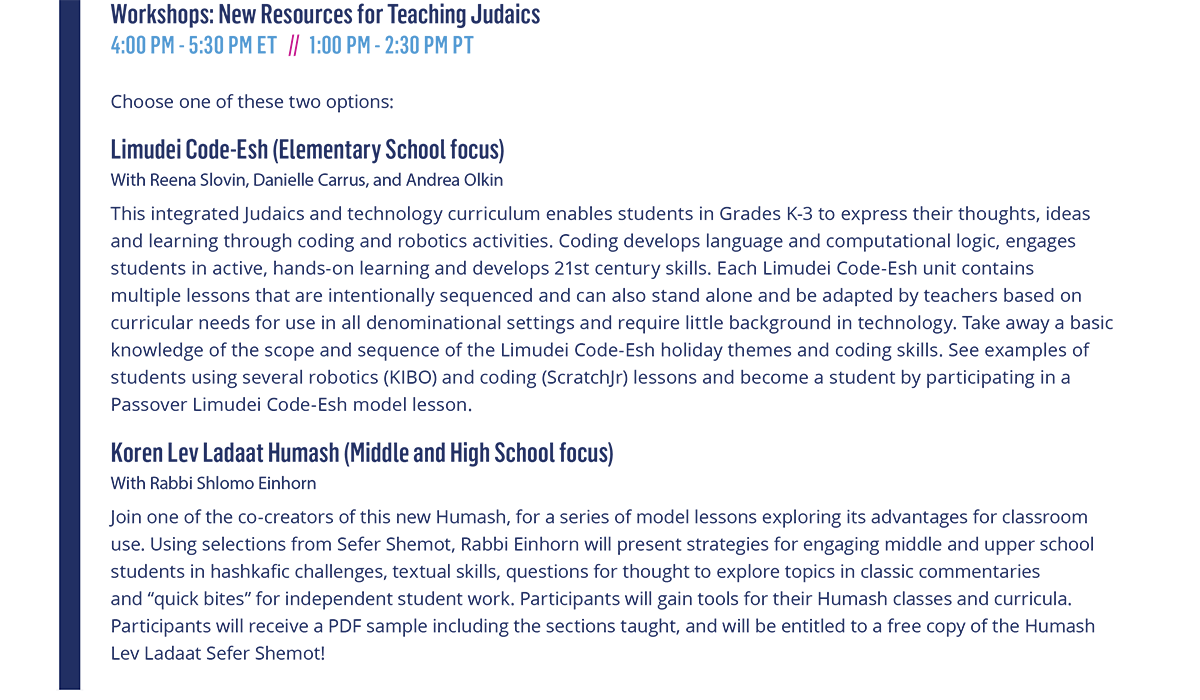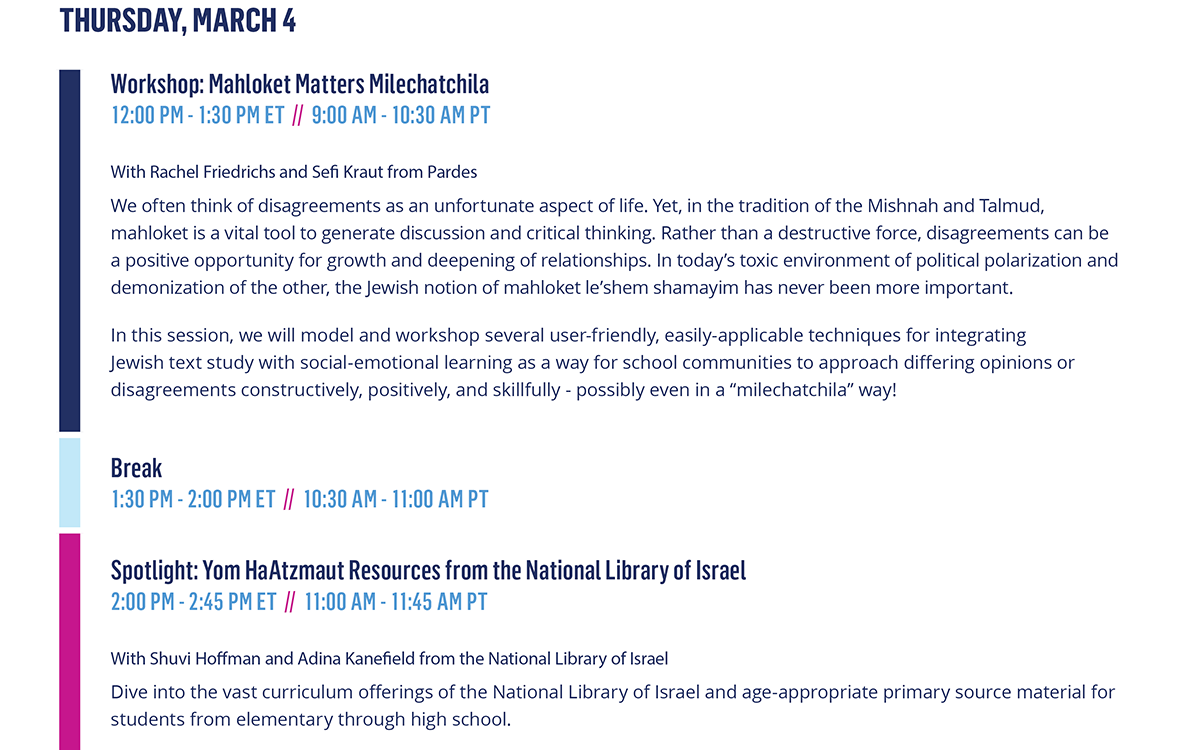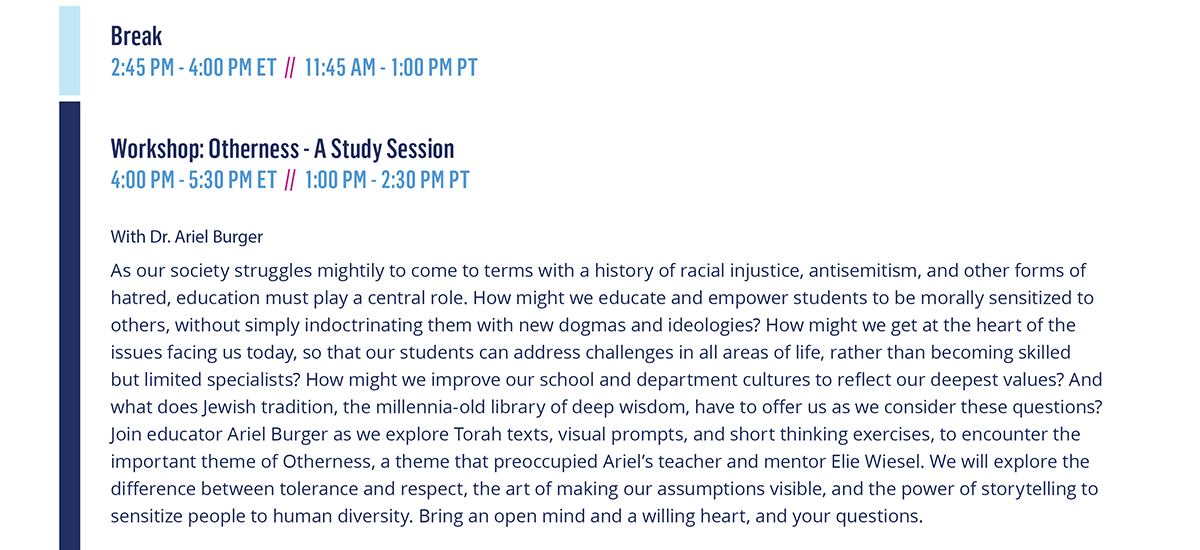 Presenters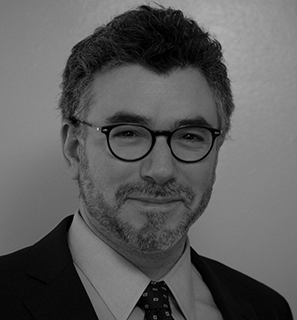 Ariel Burger, Ph.D. is the author of the Publisher's Lunch Club book, Indie Buzz Book selection, and National Jewish Book Award winner, Witness: Lessons from Elie Wiesel's Classroom (Houghton Mifflin Harcourt). He is the founding director and senior scholar of The Witness Institute, whose mission is to empower emerging leaders, inspired by the life and legacy of Elie Wiesel. He is an author, teacher, and artist whose work integrates spirituality, the arts, and strategies for social change. An Orthodox-trained rabbi, Ariel received his PhD in Jewish Studies and Conflict Resolution under Elie Wiesel. A lifelong student of Professor Wiesel, Ariel served as his Teaching Fellow from 2003-2008, after which he directed education initiatives at Combined Jewish Philanthropies of Greater Boston. As a Covenant Foundation grantee, Ariel develops cutting-edge arts and educational programming for adults, facilitates workshops for educators, consults to non-profits, and serves as scholar/artist-in-residence for institutions around the U.S. In 2019 Ariel was chosen as one of the Algemeiner's Top 100 people positively influencing Jewish life today.When Ariel's not learning or teaching, he is creating music, art, and poetry.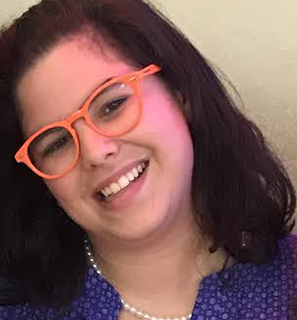 Danielle Carrus is the STEM team coordinator at the Maimonides School where she has been working for the last seven years. Dani spends her days teaching first and second grade General Studies, which she loves. Dani has her BA and MA from Brandeis University, including the DeLet Program. She recently received her certification for Early Childhood robotics from Tufts University.
Rabbi Shlomo Einhorn is a Rabbi, lecturer, educator, author, songwriter, dean, and holds the record for the longest continuous Torah class at 19 Hours. He began his rabbinic career as an intern rabbi in Manhattan's legendary Lincoln Square Synagogue. In 2005 he became the head Rabbi of New York's West Side Institutional Synagogue. In 2012, Einhorn moved back to his hometown of Los Angeles to serve as Rav and Dean of Yavneh Hebrew Academy, an elite Orthodox prep school, and as the rabbi of its congregation. A soft spot in his heart for teenagers, Rabbi Einhorn has been working with at-risk teens in the Jewish Community for over 15 years.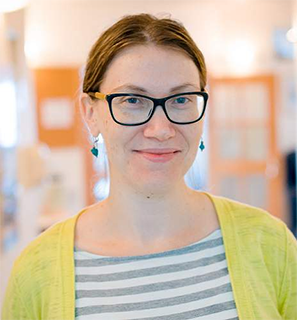 Rachel Friedrichs came to Jewish education as someone who loves to learn Torah, enjoys the challenge of breaking down complexity and finds connecting to people through ideas and tradition meaningful. She holds a BA in intellectual history from Brandeis University and an MA in Jewish Education from the Hebrew University; she is an alumna of the Pardes Day School Educators Program. She has taught Tanakh, Rabbinic literature, Jewish thought and Hebrew language to students ranging from sixth grade through adulthood at a variety of different institutions in North America and Israel, including Yeshivat Hadar (NYC) and Gann Academy (Boston, MA). Currently, Rachel is the Assistant Director of the Pardes Center for Jewish Educators and lives in Modiin (Israel) with her husband and three sons.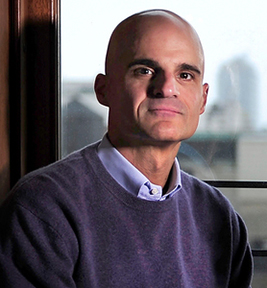 Mark Gerson is the co-founder of Gerson Lehrman Group, and has been the founder and/or seed investor in companies in a variety of industries. He is the co-founder and Chairman of United Hatzalah, the crowd-sourced system of volunteer first response that enables Israelis to be treated within the moments separating life from death following any medical trauma. He is also the co-founder and Chairman of African Mission Healthcare, which enables Christian medical missionaries to provide clinical care, training, and medical infrastructure for people throughout Africa. A graduate of Williams College and Yale Law School, Mark Gerson is the author of books of intellectual history and education. His articles and essays on subjects ranging from Frank Sinatra to the Biblical Jonah have been published in The New Republic, Commentary, The Wall Street Journal and USA Today. Mark hosts the popular podcast, "The Rabbi's Husband," has a weekly column on Torah on Christian Broadcasting Network, and teaches Bible to Evangelical leaders through Eagles Wings. Mark is married to Rabbi Erica Gerson. They and their four children live in New York City.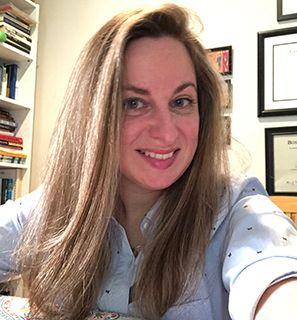 Tal Grinfas-David, Ph.D. is the Day School Education Specialist at Center for Israel Education, with over 25 years of experience in the field of education. In July 2011, she became the Elementary School Principal of the Epstein School in Atlanta, GA. She earned her doctorate from Capella University in 2011 in Curriculum and Instruction, an M.Ed. in Educational Leadership and Administration from the University of Portland in 2006 with honors, a Bachelors of Education in the Advanced Teaching Certification Program focusing on English as second language at Beit Berl Teacher Education College, Kfar Saba, Israel from 1997-1999, and a B.A. from Boston University in 1995. In 2005, she came from the Portland Hebrew Academy to join the Emory University Institute for the Study of Modern Israel as the senior curriculum designer. From 2005 to the present, Tal has led and conducted the content and pedagogy portions of the ISMI/CIE one-week Israel Education Teacher Workshops. While principal of The Epstein School, she started several Israel related initiatives to train teachers locally and from University of Haifa. Tal also worked in Israeli high schools, specializing in matriculating at-risk teens, and training and mentoring teachers from Beit Berl College. She has also worked in multiple congregation schools in Portland, OR teaching Judaics and Hebrew, and guiding administration on best practices. She provided professional development to Portland Public Schools in the area of curriculum mapping and curriculum design. Tal has written several units on Israel education, and today she leads the Day School Initiative at CIE, where she guides schools in North America through administrative strategic planning and teacher training to boost Israel education in their respective school communities. In addition to providing consulting and professional development, she has authored and published a number of research papers and articles in the areas of Hebrew and Israel education.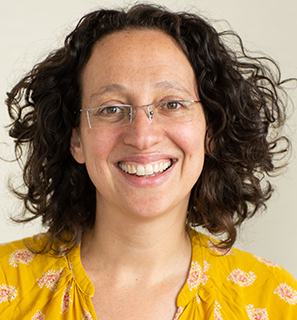 Shuvi Hoffman serves as the Diaspora Education Manager at the National Library of Israel, and has also worked as the coordinator for teacher communities in the education department. Shuvi was the Alumni Coordinator and for almost a decade served as a Pedagogical Mentor in "Revivim", an Honors program for training Outstanding Jewish Educators at the Hebrew University, where she also received her BA in Jewish studies and her MA in Biblical studies. She worked for 12 years as a Tanach and Jewish Philosophy teacher and Jewish Studies Coordinator at Tali Beit Chinuch School, Jerusalem. While teaching, she wrote and evaluated Jewish philosophy matriculation exams and developed Jewish studies curriculum and teachers guides. In addition, Shuvi was a teachers' mentor at the Shalom Hartman Institute and David Yellin College. She was also the head of the Beit Midrash department at Elul, a pluralistic center for Jewish studies, and coordinated Knesset Yerushal-Meet, a partnership between the Municipality of Jerusalem and the Hartman Institute, dedicated to bringing together secular and religious high-school students. In addition to her extensive experience as a senior educator in Israel, Shuvi spent two years teaching Hebrew and Tanach at SAR High School in New York and at Drisha's summer programs. She lives in Jerusalem with her husband Eitan and their 5 children.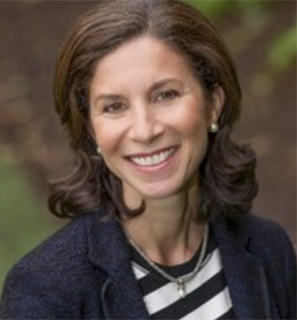 Adina Kanefield serves as Acting Executive Director of the National Library of Israel USA where she is advancing the impact of the Library in the US by building partnerships in the community and raising awareness of the Library's offerings. She has held a variety of nonprofit consultancy and leadership positions, including as a member of the senior administrative team of the Milton Gottesman Jewish Day School of the Nation's Capital where she served as the Director of the Office of Institutional Advancement for eight years.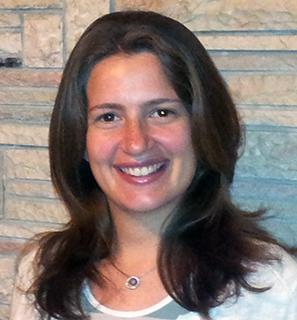 Sefi Kraut is the Educational Director for the Mahloket Matters Schools project at Pardes. She also teaches in the Pardes Summer Program and the Community Education Programs. Sefi earned a BA in History at Stern College before completing a teaching fellowship at the Rabbi Joseph B. Soloveitchik Institute in Boston. She then taught middle school Tanakh at Yavneh Academy in New Jersey for eight years. After moving to Jerusalem in 2013, Sefi went on to teach Tanakh to post-high school students at Midreshet Lindenbaum and Midreshet Moriah, as well as becoming the assistant director of the Tikvah Overseas Seminars program. Since 2017, Sefi has been a member of the Pardes Center for Jewish Educators faculty.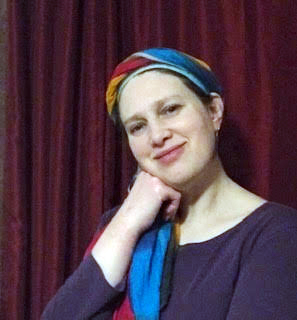 Andrea Olkin has taught Kindergarten Hebrew and Judaic Studies, and 3rd Grade Judaic Studies at Lander Grinspoon Academy (Northampton, Mass) for the past nine years. She also serves as LGA's Educational Technology Manager. Andrea holds an M.Ed. from the University of Massachusetts Amherst and a BA from the University of Connecticut Storrs and. She is a recipient of the Grinspoon - Steinhardt Award for Excellence in Jewish Education and the Harold Grinspoon Award for Excellence in Jewish Education.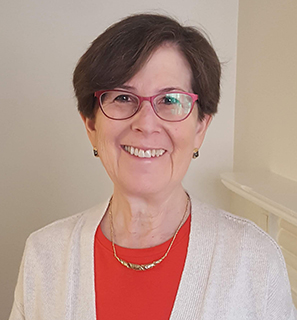 Reena Slovin is a lifelong Jewish educator who has focused her career on school leadership and meeting the needs of diverse learners in the Jewish Day School setting. She most recently served as a Principal at the Maimonides school of Brookline MA and as a professional development provider at Gateways; Access to Jewish Education. She has a BA from Cornell University, an MEd from Boston University and a CAGS from the Harvard Graduate School of Education.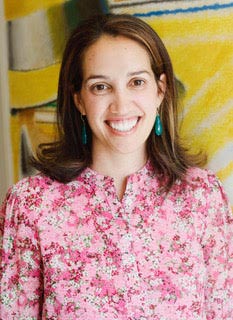 Dr. Tamara Mann Tweel is Director of Civic Initiatives at the Teagle Foundation. Previously, she served as the co-founder and Director of Civic Spirit and the Associate Director of the Freedom and Citizenship Program at Columbia University. She currently teaches in the American Studies Program at Columbia University and at the Shalom Hartman Institute of North America and serves on the Advisory Council of The Princeton University Office of Religious Life. Tweel received a master's degree in theological studies from the Harvard Divinity School and a doctorate in history from Columbia University.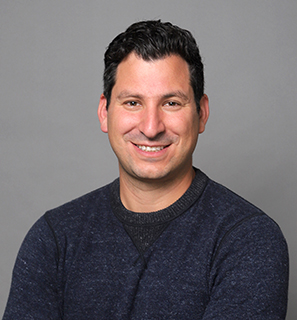 Dr. Noam Weissman is the Senior Vice President and Head of Content at OpenDor Media, where he spearheads the educational vision and leads all content creation. Noam is the host of the podcast, Unpacking Israeli History, and leads a team of producers and educators who make films, short videos, podcasts, a publishing site and content for educators. By leveraging digital media, he and the OpenDor Media team envision a world in which Jewish and Israel content is accessible to anyone everywhere. Prior to joining OpenDor Media, Noam served as Principal of Shalhevet High School in Los Angeles. Noam earned his BA at Yeshiva University, majoring in history and earned his MS in Jewish Education from Yeshiva University's Azrieli School of Jewish education. Most recently, he earned a doctorate in educational psychology from the University of Southern California, with a focus on curriculum design. His dissertation, entitled "Approaching Israel Education," argues for a new vision in learning about the modern State of Israel, focusing on Zionist identity development, narrative formation, and the ability to have a mature and loving relationship with Israel without sacrificing empathy. Noam is also the Founder and Director of LaHaV, a curriculum that enables teachers to collaborate across different disciplines and empowers students to find meaning in their Jewish learning. Noam has also applied for many fellowships and jobs and been rejected by a number of them. He is married to Raizie Erreich and they are the proud parents of three incredible children, Eyal, Liana and Nissa.
Registration Fees
Prizmah Network Schools: $180 per person
Non-Prizmah Network Schools: $225 per person
Participants from Canada, enter the following codes in the discount field to receive Canadian pricing:
Canadian Prizmah Network Schools: $135 US per person (Code: CADNETWORK)
Non-Prizmah Network Schools: $168.75 US per person (Code: CADNON)
For participants from the US, the registration system will automatically charge you the correct price based on whether or not your school has joined the Prizmah Network.
For participants from Canada, please check this list to determine whether you should use the network or non-network code.