November 9-11, 2020
Join Jewish day school and yeshiva fundraising professionals with 3-8 years of experience to explore new methods of engaging and stewarding donors in the current reality, boost your major donor program, and strategize your outreach to new prospective donors. Learn, share, and experience fundraising in the new reality through interactive, small group workshops and sessions with experts in the field.  
Program Themes
Smart Fundraising for the New Reality
Existing Donors: What I need to be a good fundraiser
Major Donors: Developing an Impactful Program
New Donors: Pushing forward
Sampling of Sessions
Engaging Donors In The New Reality
Amy Schiffman shares insights into what's working now to keep donors connected to your school's work. She will offer simple steps to help define goals, nurture supporters and boost giving. Leave with a plan to stay in touch, tailor messages to inspire greater giving, and create engaging virtual opportunities to share your school's mission with parents, grandparents, alumni and community members.
Moving Into the Major Leagues: Launching and Implementing a Major Donor Program
A strong major donor program may be the key to growing your campaign -- but how do you get there during a global pandemic? Amy Schiffman, will share tips for crafting and executing a major gifts strategy for 2021. Learn how to elevate mid-level gifts and deepen relationships with major donors who need to "feel the love". We'll cover major gift cultivation, solicitation (during Covid!) and recognition so that you have the tools to develop or enhance your current program.
The "If" and "How" of Virtual Events
Lisa Tarshis will discuss the "if" and "how" of virtual events. In this interactive session, we'll unpack how to determine if you should move forward with a virtual event, how to think about planning and budgeting for the event and some of the many possibilities to make your event feel special or different. We'll leave time for Q&A so bring your questions!
Solicitation Training for the New Reality
Mandi Miller will make you feel empowered to embrace your fundraiser within and take pride in our profession. Learn tools and techniques to prepare you for success!
Engaging Parents and Grandparents
Suzy Bookbinder and Erika Guerro will share how building relationships and engagement are key components of their philanthropy programs . We know Zoom meetings aren't the same as face-to-face engagement,  and this digital era is a challenge.  In this workshop we will dive into the  unique ways we maintain  engagement with our parent and grandparent constituencies during a crisis.
Writing and Presenting Your Case for Support
The purpose of a case for support is to inspire people to support your school.  It should be a compelling and inspirational.  The coronavirus pandemic has altered every aspect of our lives, perhaps even your current case for support.  This workshop by Pearl Kane will give you the tools you need to write a current  case for support and train your leadership to speak the language of the case. 
Donor Prospecting with Purpose and Plan
All of your current and recently lapsed donors are considered prospects every year.  They haven't given yet so your team needs to get together to make a plan for each donor.  Pearl Kane will lead this session and  teach you how to organize your team and your lists as well as tips on tracking.  Identifying prospective donors who have not as yet given or haven't given in a long time will be discussed and strategies outlined for research and outreach.
Featured Presenters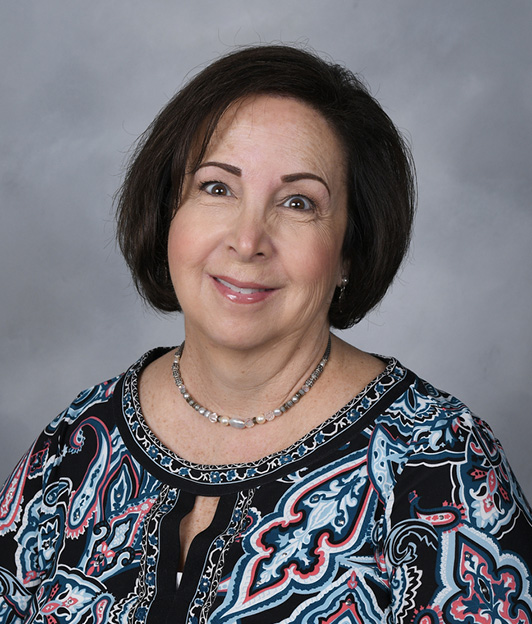 Suzy Bookbinder was born and raised in Los Angeles, California.  As an undergraduate she attended UCLA and the University of Judaism completing a BA in Sociology.  She continued her graduate education at the Wurzweiler School of Social Work in New York.  She completed her MSW degree with a concentration in Group/Community Organization. 
Suzy has been an executive philanthropy professional for over 30 years.  Her most current position, from 2013 – present, is at de Toledo High School as the Chief Advancement Officer.   From 2009-2013  Suzy was the Chief Development Officer at Jewish Family Service Los Angeles.  In addition, she consulted at UCLA Hillel where she completed a $6 million capital/endowment campaign. From 1999-2011 Suzy was an adjunct professor in the American Jewish University's MBA Program, teaching Advanced Philanthropy and Marketing.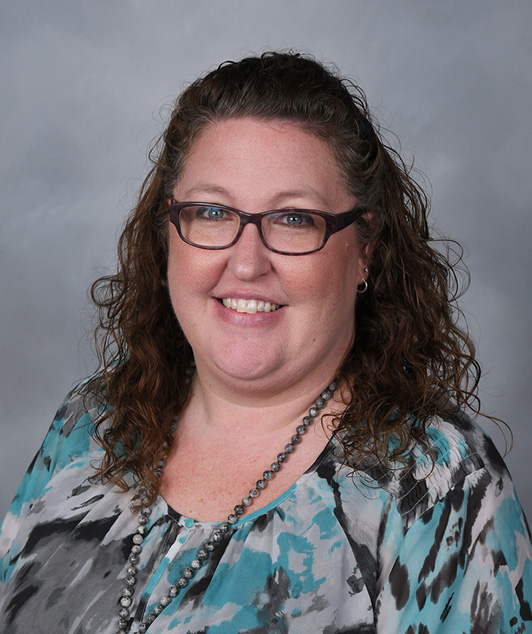 For the past 16 years, Erika Guerrero has been working in the non-profit sector in positions ranging from Advancement Administrator to her current position as the Major Gifts Director at de Toledo High School in Los Angeles.. From 2004 to 2010, Erika played a significant role in the creation and implementation of the philanthropy program at New Community Jewish High School. From 2010 to 2013, Erika was a development professional at Jewish Family Service and Camp Ramah in California, working on the Capital Campaign at JFS and converting Camp Ramah from Donor Perfect to Raiser's Edge.  She returned to New Community Jewish High School, now de Toledo High School, in 2014 and has helped to professionally implement annual, capital, and endowment campaigns, raising in excess of $20M.  Erika's areas of expertise include CRM, annual gifts, major gifts, capital, endowment, and events.  Erika lives in the Los Angeles area with her husband, Byron, her two sons who attend Kadima Day School, and their cat, Phoebe.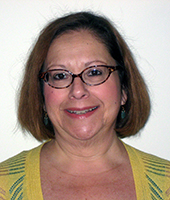 Pearl Lerner Kane is the President of PLK Consulting Group, LLC, providing development and marketing services for nonprofit organizations. With more than 35 years of experience with nearly 200 organizations, Pearl and her team lead organizations to carry out their critical missions by garnering visibility and financial resources, and promoting volunteerism. Pearl holds an MSW from the Jane Addams College of Social Work at the University of Illinois.

Mandi Miller is the Development Director for Beth Tfiloh Dahan Community School and Congregation.  She has been in her role at Beth Tfiloh for fifteen years, and in her role oversees all development efforts within the Beth Tfiloh Community including the Annual Campaign, Capital/Endowment Campaign, Annual Spotlight Scholarship Event, Planned Giving, Alumni Development and works closely with the School's Board of Trustees. She earned her MBA with a concentration in Nonprofit Studies from Johns Hopkins University.  Prior to working at Beth Tfiloh, Mandi worked in both the Women's and Campaign Departments of The Associated Jewish Community Federation of Baltimore.  Mandi takes great pride in being a part of a Jewish Day School Senior Development Directors Networking Group from which she gains tremendous value. She and her husband Brett gratefully send their 2 children Spencer (9) and Emma (4) to Beth Tfiloh.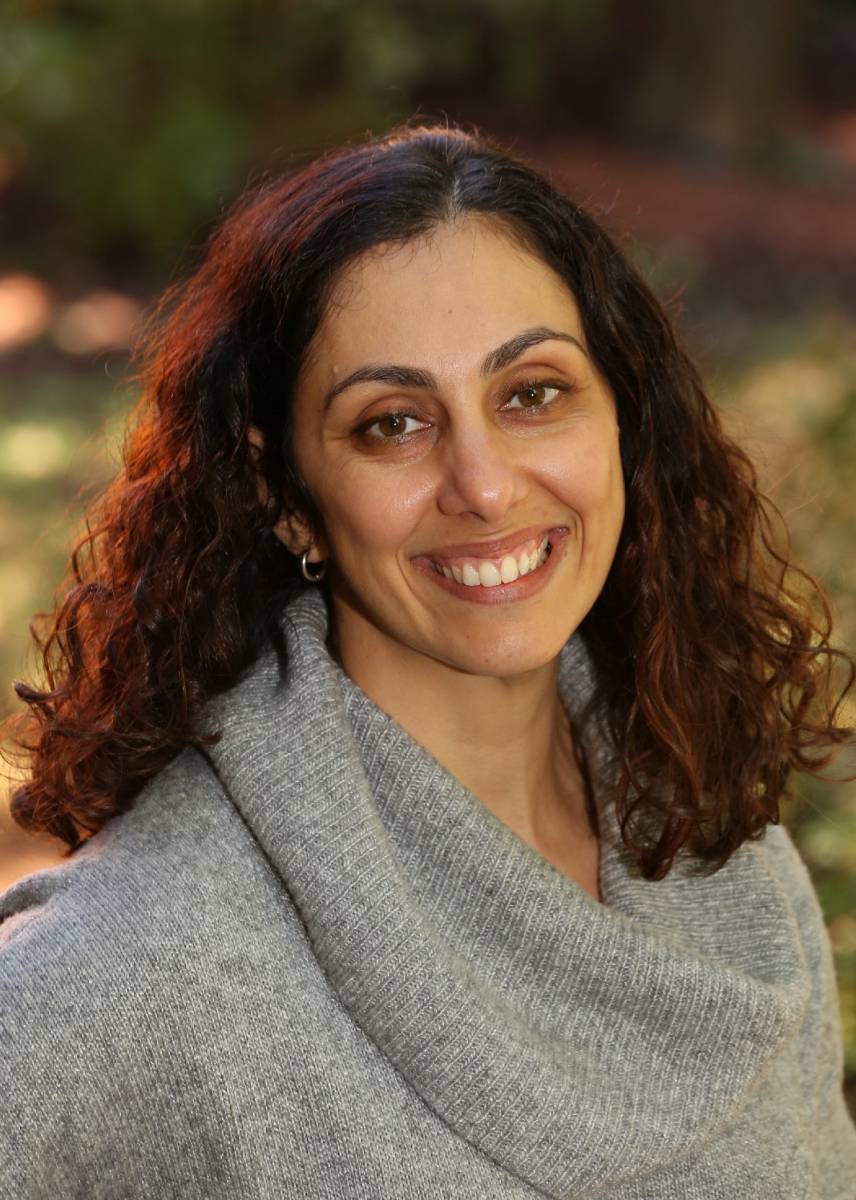 Hannah Strasser Olson was born and raised in California, where her passion for the Jewish community and Jewish communal work was ignited. After receiving her BA in Religious Studies from UC Santa Barbara and her Teaching Credential from the California State University, Sacramento, she spent 10 years teaching in public and private Jewish day schools. Her career path switched to fundraising and donor relations when she became the Executive Director of the Jewish Community Foundation of the West and then the Director of Major and Planned Gifts at the Jewish Federation of Greater Washington. Hannah is the mother of two boys, an avid reader, chef, and committed Crossfitter. Hannah enjoys cooking for her family and friends, diving into a good book, and 6 am workouts.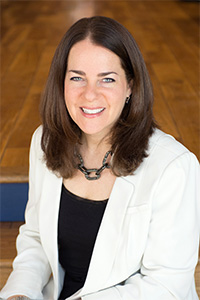 Amy Schiffman is the President and CEO of Evolve Giving Group. With more than 25 years in nonprofit development, Amy partners with organizations to develop effective fundraising campaigns, build strong leadership teams and empower them with tools to visualize and achieve mission impact. Since co-founding Giving Tree Associates in 2008 and launching Evolve Giving Group in 2020, Amy has helped clients raise tens of millions of dollars through individual major gifts, foundation and corporate funding. Based in Chicago, Amy is a Certified Fund Raising Executive (CFRE) and is a frequent presenter at local and national conferences. She is an alum of the University of Illinois and the University of Pennsylvania and serves on faculty at the HUC/USC Zelikow School of Nonprofit Management in Los Angeles.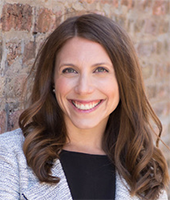 Lisa Tarshis is the Vice President of Evolve Giving Group. With more than 15 years of nonprofit experience, Lisa partners with organizations to develop effective fundraising campaigns and build successful teams. Having worked with 40+ clients, Lisa is known for her detail-oriented nature, direct approach to problem solving and ability to energize a group and brings a wide range of knowledge to helping nonprofits exceed their goals. An alum of the University of Wisconsin-Madison, Lisa lives in Chicago with her husband and two kids and is an active volunteer in the Jewish community.
Tentative Schedule
There will be 3-4 hours of live sessions on all three days of the institute. Programming will take place between 12:00 PM - 5:00 PM ET / 9:00 AM - 2:00 PM PT. Sessions are designed to be interactive and participatory, and much of the gathering will be spent in small groups - your experience will be richer if you participate in the entire gathering. We will share a more detailed schedule soon.
Registration Fees
Participants from Prizmah Network Schools: $300
Participants from Non-Prizmah Network Schools: $375
Technology
This gathering will take place on Zoom. To get the most out of the experience, please plan on joining the meetings from a desktop or laptop computer in a space with limited distractions.
Please email Helen London if you have questions or would like more information