Join experienced field leaders as they share their areas of expertise, well-tested ideas, and creative approaches with you and your colleagues.
The fall 2020 Ask Me Anything (AMA): Development series will feature three school-based development professionals:
Barbara Shapiro, Chief Advancement Officer, The Leffell School will host a conversation on
Wednesday, October 21, 2020
12:00 PM - 1:00 PM ET
9:00 AM - 10:00 AM PT
Topic: Socially Distant Donor Engagement and Stewardship
Rachelle Jagolinzer, Director of Advancement, San Diego Jewish Academy will host a conversation on
Wednesday, November 18, 2020
12:00 PM - 1:00 PM ET
9:00 AM - 10:00 AM PT
Topic: Activating the Board (and Key Leadership) to Support Development
Trine Lustig, Chief Advancement Officer, Gann Academy will host a conversation on
Tuesday, December 8, 2020
1:00 PM - 2:00 PM ET
10:00 AM - 11:00 AM PT
Topic: Optimizing Zoom for Grandparents Day and Donor Engagement
Log on, hear directly from these great development professionals, engage in conversation and come with questions! Please reach out to Traci Stratford (tracis@prizmah.org) if you have any questions.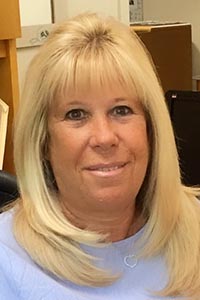 Barbara Shapiro is the Chief Advancement Officer at The Leffell School in Westchester. Previously, she worked in the Westchester office of UJA-Federation of New York, where she began her professional fundraising career and served as campaign director. Prior to that, she taught nursery school at Temple Israel Center of White Plains. Barbara holds a BA in political science from Georgetown University.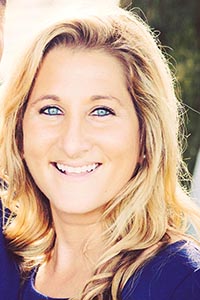 Rachelle Jagolinzer was born and raised in Las Vegas and started her career as a teacher and dedicated to the field of education. She worked as a middle and high school teacher and volunteered as a parent educator at her local synagogue before pivoting to the field of fundraising. In the last 15 years, Rachelle has been committed to advancing and strengthening the Jewish community in San Diego. She helped open the San Diego AIPAC office and served as the Area Director and galvanized the pro-Israel community and also worked as the Development Director at the ADL. For the last 7 years, Rachelle has worked as the Director of Advancement at San Diego Jewish Academy and raised one of the largest fundraising campaigns in the school's history.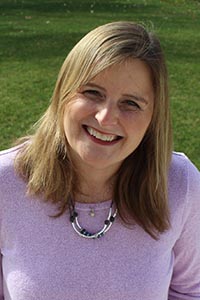 Trine Lustig has 20 years of non-profit fundraising and management experience. Prior to joining Gann, she was Vice President of Philanthropy at the Jewish Alliance of Greater Rhode Island for seven years. She spent more than a decade consulting with an array of non-profit institutions, including Brandeis University and the South Area Solomon Schechter Day School (later KSA) and also partnered with the Prospero Group to advise numerous institutions including hospitals, schools, and camps. In this capacity, she provided a comprehensive approach to agencies with diverse needs, including annual campaigns, capital campaigns, planned giving, special events, and board development. Trine launched her fundraising career at the Jewish Federation of Rhode Island as Director of the Women's Alliance and Associate Endowment Director. She is a graduate of Brown University and has a double Master's degree from Brandeis University at the Hornstein/Heller programs.